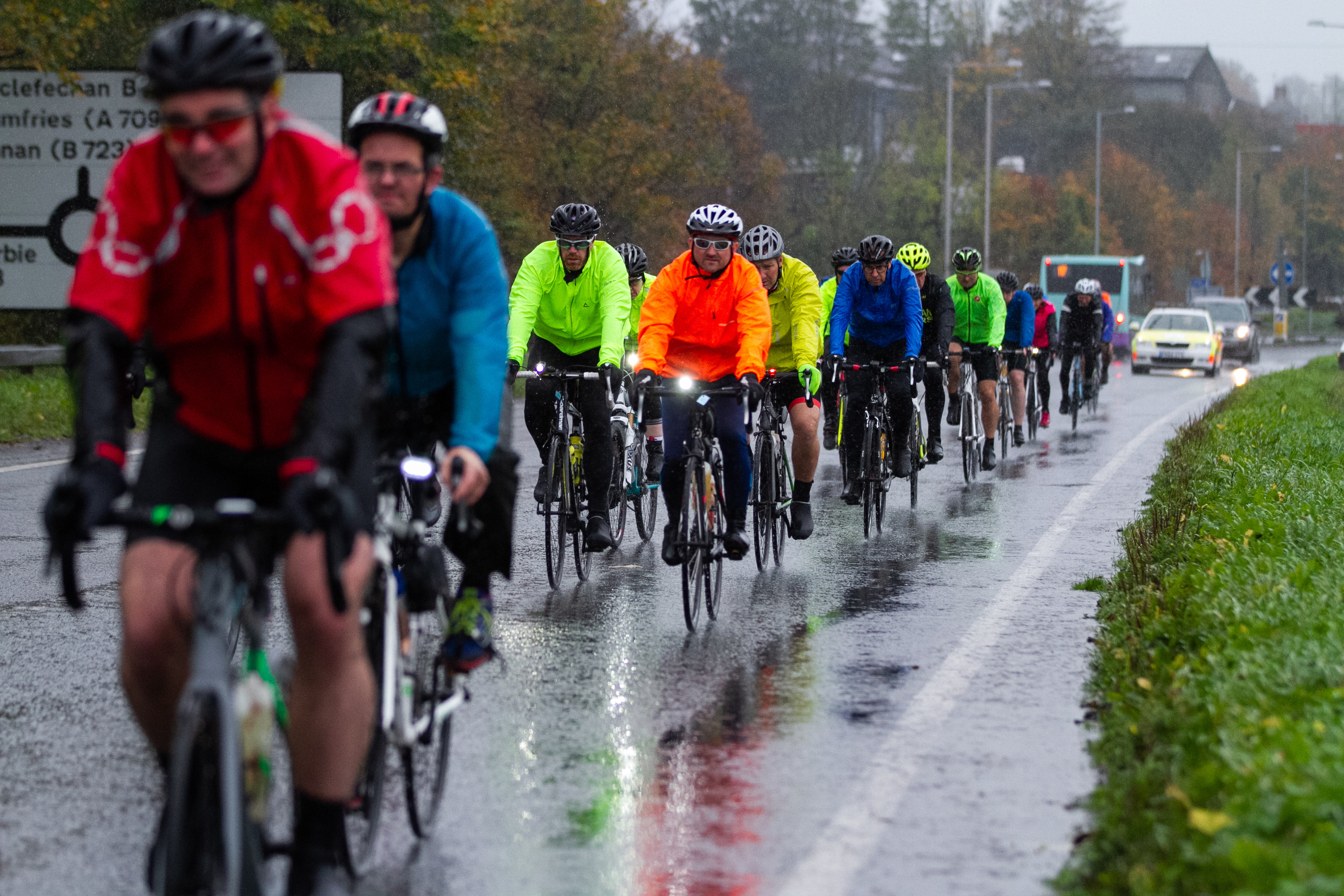 A CHARITY bike ride was held yesterday in tribute to the victims of the Lockerbie bombing – with the youngest participant aged just nine.
Abbi Irving, from Annan, was among 100 people taking part in the cycle from Lockerbie to Edinburgh Castle as part of an event honouring the 270 people killed in the atrocity, ahead of the 30th anniversary on December 21.
Abbi's dad Neil said: "The weather has been atrocious, but she has thoroughly enjoyed it.
"This is a good way to mark the anniversary."
A group of five cyclists representing Lockerbie Academy, Police Scotland, the Scottish Fire and Rescue Service, the Scottish Ambulance Service and the RAF Mountain Rescue Service, will travel to the US this month to cycle from Washington to New York before finishing at Syracuse University, which lost 35 students in the terrorist attack.
The Cycle to Syracuse event is raising cash for local mental health charity Soul Soup, to fund a dedicated worker for Lockerbie Academy.
Colin Dorrance, who was an 18-year-old policeman at the time of the bombing and one of the first on the scene, said the aim of the trip was to look forward as well as to remember the tragedy, adding: "We thought it would be appropriate to raise money for a mental health cause."