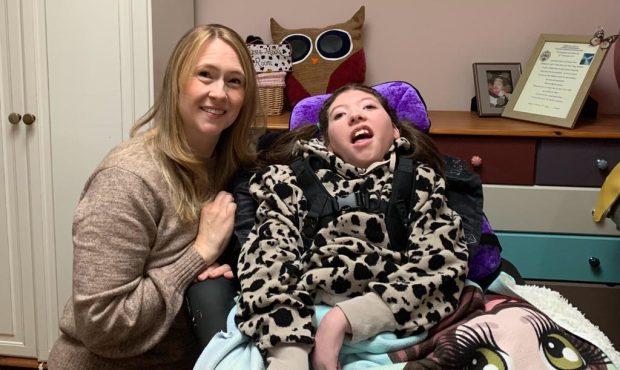 National childcare welfare campaigners Child Poverty Action Group (Cpag) has backed The Sunday Post's campaign for fairer energy bills for parents looking after sick and disabled children at home.
The call for more help for those running up huge bills as they look after a sick child has also been backed by MP Angus MacNeil, who chairs the Commons Energy Security and Net Zero Select Committee.
He has endorsed a plea to the Scottish and UK governments to offer financial support to parents who become burdened with high energy bills because they cannot turn heating down for their sick children – many of whom need round-the-clock care.
The call comes as experts predicted higher energy bills for UK households next year. Electricity prices are forecast to rise in 2024 and stay well above pre-energy crisis levels for the rest of the decade, according to analysts at Cornwall Insight, an independent energy consultant.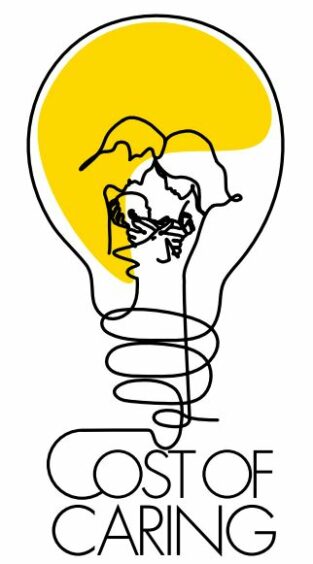 Child Poverty Action Group, whose patrons include Scottish multi-award-winning screenwriter Armando Iannucci, says a social tariff that reduces the cost of fuel for low-income households could, in principle, more than halve the fuel poverty rate. "This achieves much more than the existing cost-of-living payments," it says. "It would cost more than the existing cost-of-living mitigations being paid to social security recipients, but it would be much more cost-effective."
The charity says the big question that remains to be answered is how to operate it and raises the challenge of energy companies and government knowing which households have low incomes.
A social tariff already operates in broadband costs for adults compromised by ill health.
McNeil, the Scottish MP for the Western Isles, said: "A way must be found to give lower bills to parents with the huge burden of caring for sick children at home.
"It's an intolerable burden for some of them to be thousands of pounds in debt to energy companies and clearly a way must be found to make this happen.
"We are talking about families living with considerable unfairness in life and burdening them further with high energy bills should not be happening."
Cost of caring: Nursing union backs campaign to cut bills for families looking after vulnerable kids
The independent MP says he has been approached by families struggling to pay high energy bills.
A spokesperson for energy watchdog Ofgem said: "Despite a further reduction in the price cap this October, energy bills remain higher than they were before the energy crisis. We recognise that, in the context of a wider cost-of-living challenge, this means there will still be many households who will struggle this winter. We have been ­working with the Government to consider a range of options to support consumers, particularly the most vulnerable."
Scottish Government Energy Minister Gillian Martin said: "The Scottish Government's Child Winter Heating Payment provides families of severely disabled children and young people with financial support, while Scotland's Child Disability Payment helps cover the extra costs of caring for a disabled or terminally ill child or young person.
"Child Disability Payment has paid out almost £300 million to families with disabled children and, as of June this year, it is estimated that 67,000 children and young people were receiving this disability benefit."
We turned heating down and put more blankets on Maisie to keep her warm
Teacher Claire Wilkie and husband Alan, a civil servant, have faced energy bills of up to £600 a month while caring for daughter Maisie, 13, who is seriously disabled after suffering from complications at birth.
The couple work shifts, sharing Maisie's care, with 20 hours a week care provided by social services.
"After receiving a £600 energy bill for one month last winter, we turned down the heating, put more blankets on Maisie to help keep her warm and tried to cut back on the daily baths she needs for therapy," said Claire, 42, from Perth.
"No one should have to compromise or make decisions to cut back on care for a child with considerable disabilities, not when life is challenging for the child and their family.
"Not all the care for Maisie's personal needs are supplied and, like many parents, we have to buy these, and our washing machine is on frequently. It is not always possible to run it only at off-peak times.
"I work one day a week teaching children with visual impairment and Alan works shifts around this.
"My wage is needed to pay our bills."
Maisie's disabilities include a severe form of cerebral palsy affecting all four limbs, trunk and face, a neurodisability, profound learning difficulties, physical disabilities, hearing and visual impairment, epilepsy and she is fed through a tube into her stomach.
The family is one of several being supported by CHAS children's hospices in Scotland.
Research shows energy bills for families looking after a sick child are twice the average family's because they cannot turn down heating or switch off vital medical equipment like ventilators or feeding tubes.
One parent often works part-time or must give up their job to care for their child.
Melanie Cross, a family support worker with CHAS, recently revealed how she helps 50 families cope with huge energy bills every week.
Some families owe more than £5,000 to energy companies for bills incurred while they look after children on end-of-life care at home.
Among those who have spoken out is Rosyth mum Lizzie McCartney, who says she is seriously worried about a £5,000 debt to her energy company incurred as she cared for her son Marley, who passed away at home aged 12.
Ashley Sim from Hawick is anxious about a £4,800 energy bill from caring for her daughter Natalya, 11, who is on end-of-life care at home with an inoperable brain stem tumour.
The letter
Child Poverty Action Group back our open letter calling for immediate measures to mitigate the cost of energy for vulnerable families
The continuing very high cost of domestic energy impacts everyone, but few more so than the families of children with terminal or life-limiting illnesses.

These parents and carers are unable to turn down, or switch off, the heating or limit energy use while striving to give a good level of care to their vulnerable children. They are also unable to switch off, or down, necessary ventilators, hoists, beds or other medical equipment vital to keeping their children alive.

Consequently, these families undoubtedly pay higher energy bills and are doubly compromised by often having one parent or carer unable to work to supplement the family income because of the full-time care their child needs.

They include a number of average-earning parents struggling to perform the extraordinary duties of caring for our most vulnerable children.

Few would think to argue that they should also be additionally burdened emotionally with high energy bills and accumulated debt, as a number of these families now are.

We are calling on the UK and Scottish Governments to take immediate measures to mitigate the cost of energy for families in this situation, including the introduction of a social tariff for energy bills.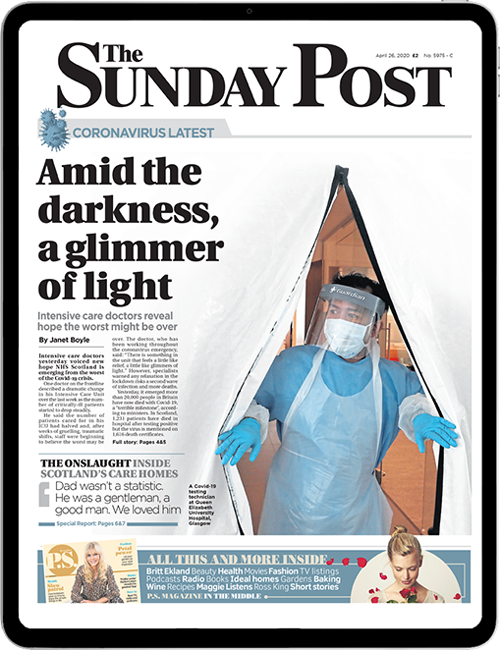 Enjoy the convenience of having The Sunday Post delivered as a digital ePaper straight to your smartphone, tablet or computer.
Subscribe for only £5.49 a month and enjoy all the benefits of the printed paper as a digital replica.
Subscribe