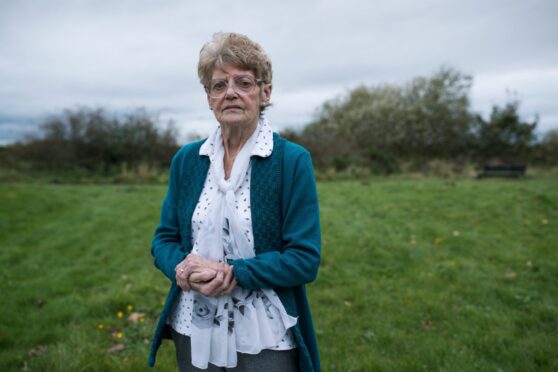 A grandmother has revealed she has an inoperable major blood vessel condition that could burst at any time and kill her.
Catherine Lally, is one of the hundreds of women in the UK at risk of dying because females are not screened for a condition called abdominal aortic aneurysm (AAA).
It is another worrying example of women's health inequalities that result in them being less likely than men to survive some serious illnesses.
An AAA is a balloon-like ­swelling in the abdominal section of the aorta, which carries blood away from the heart. Men are screened routinely at 65, but women are excluded because men are believed to be four to six times at risk.
A third of the 2,200 deaths in the UK are believed to be women because men are diagnosed early enough to save them with surgery. Research shows that women who smoked are 17 times more at risk from AAAs, say US researchers.
Lally, 78, from Irvine in Ayrshire, said: "If only I had been screened in the way men are routinely at 65, I would not be at great risk of dying. I have two major risk factors – smoking and a family history. I smoked for 40 years, and my father died from a sudden heart event so there must be a way of identifying women at risk and screening them.
"My aneurysm was detected in a scan following a cough and is now 7cm – beyond repair, doctors tell me. I am trying to accept the diagnosis but want any other women with aneurysms to be diagnosed much earlier."
Surgeon Marcus Brooks, of the Vascular Society UK, said: "Evidence-based research showed that screening men was more beneficial because they are much more at risk. More research is needed to see if targeting women at risk, including smokers and those with a family history of AAAs, can improve survival. The proportion of deaths will be increasing in women as we ­diagnose men earlier."
Research in the US reveals that the rupture rate of small AAAs is four times higher in women. They are deemed ready for surgery at 5cm.
Hope for women lies in ­pioneering research by Professor Janet Powell, of Imperial College London. She has secured a £2.25 million grant from the British Heart Foundation to look at benefits in operating earlier in women with aneurysms detected, often accidentally, in scans for other conditions.
The new trial, called Warriors (Womens Aneurysm Research: Repair Immediately Or Routine Surveillance!), will recruit 1,200 women across the UK and Europe to search for the best ways to help women survive AAAs.
Scottish women patients at Ninewells Hospital in Dundee will be included in the study. One group will be operated on, and the other put under surveillance to watch how they fare.
Women are often operated on after the blood vessel bulges to 5cm, as is the rule for men.
"By operating on women earlier at 4cm and following them for five years after, we can see if they are more likely to survive with earlier surgery," Powell said. "The operations will be keyhole surgery. There may well be a call for ­screening women after this study."
A Scottish Government spokesperson said: "The Scottish Government takes advice from the UK National Screening Committee and it recommends that AAA screening is offered to men aged 65. This is because evidence shows that men are six times more likely than women to have an AAA.
"When the UK NSC last reviewed the evidence, they concluded that the benefits of screening women did not ­outweigh the potential risk of harm.
"However, if an individual's family risk indicates that they may benefit from having a scan, a GP can request a routine abdominal ultrasound scan to exclude an AAA. This would be made following guidance from the local vascular service and would be outside the screening programme."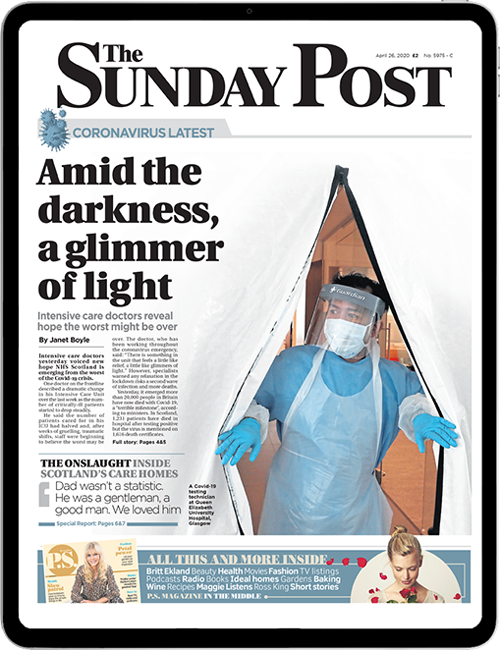 Enjoy the convenience of having The Sunday Post delivered as a digital ePaper straight to your smartphone, tablet or computer.
Subscribe for only £5.49 a month and enjoy all the benefits of the printed paper as a digital replica.
Subscribe