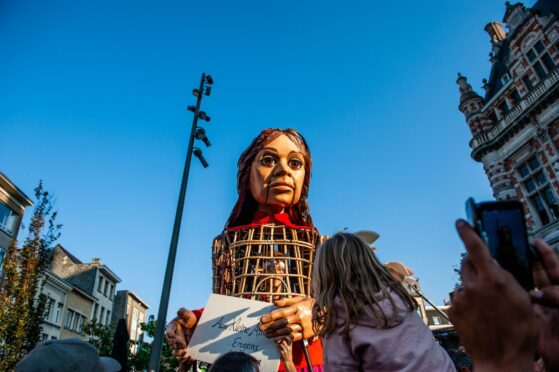 Humans, throughout history, have been a migratory species.
Famine, colonisation, overpopulation, escaping persecution or war – many factors have led to greats swathes of the human race seeking out new horizons.
More recently though, our kind has become a prominently settled one, as political borders and constructs confine us to be citizens of a particular corner of the Earth.
According to a new book, however, millions of us will soon be on the move once more as we flee en masse from an ever increasing peril – climate change.  And Scotland, it is believed, could be a prime destination for those migrating.
Ahead of the UN Climate Change Conference, (COP26) in Glasgow later this year, Move: The Forces Uprooting Us, by global strategy advisor and author, Parag Khanna, argues the toughest challenge that lies before us isn't reducing emissions, it's relocating people affected by climate change.
The Intergovernmental Panel on Climate Change (IPCC), in the IOM Migration and Climate Change Report, estimated there will be 200 million climate migrants by 2050.
Scientists predict huge cities like Dubai, New Orleans, Abu Dhabi, Shanghai, New Delhi and Lagos could be verging on uninhabitable to humans by 2070 and many islands in the Pacific and Caribbean including Grand Bahama could be heavily submerged as soon as 2050. 
As many parts of the globe become increasingly uninhabitable due to high temperatures, freak weather, rising seas, flooding and drought caused by climate change, where will these hundreds of millions of people go?
"Mostly, people will try to migrate from south to north in search of cooler, more fertile climates," explained Khanna.
"Places like Scotland are definitely a good bet, as well as Canada, Russia and northern America, where there are good natural resources and currently sparser populations.
"Sooner than we imagine, the world could look completely different and it won't be as simple as Africans mostly living in Africa, Europeans mostly living in Europe.
"The borders we currently know as politically segregated countries will change and will become replaced by climate borders – areas where humans will be able to inhabit."
While mitigating the effects of climate change is clearly urgent, Khanna also believes governments should be doing much more to help humans adapt to the environment as it changes.
"Even if we were to get to net zero tomorrow, and there were no more emissions, the world would not just simply go back to how it was before," he said.
"Our ecosystems don't just suddenly bounce back. It doesn't work like that. We've set the planet on a different course and now we can no longer bend it to us, we have to adapt to it.
"Although COP26 is a step in the right direction, Scotland is a place that will not be as adversely affected by climate change. What about the billions of people in the global south who will? We have to look at how they can be helped.
"It's all very well diplomats and world leaders coming together to try and halt the damage we are causing, but what about working with people to adapt to the damage that has already been done?
"Governments need to help people adapt and survive. And given what the unravelling situation is in many parts of the planet, humans will have to do the most historically proven thing to help insure their survival – they will have to move."
Unfortunately, wherever most humans go in large numbers, they "destroy the environment," says Khanna. So what is to stop these huge migrations of people simply destroying the next place they move to until there is nowhere left to go?
"My predictions and ideas are that humans will need to live a far more circular and nomadic lifestyle, with the ideal situation being that we have environmentally stable, sustainable and moveable cities," said Khanna.
"Essentially, we need to look at the way many thousands of nomadic people already live and travel about from place to place, growing their own food, moving with the seasons and being self-sufficient. But we need to work out how this could be applied not to thousands, but to millions of us."
This could be easier said than done perhaps, as global governments – including the UK with its current hostile environment policy implemented by the Conservatives – does nothing to encourage the idea of a huge freely moving group of climate immigrants.
"I don't imagine this will be frictionless at all, and some governments will certainly be more welcoming than others to migrants," said Khanna.
"But, I also think people need to remember that humans are extremely good at mass migration.
"These political borders are all a fairly recent invention in terms of human history. But when you go back just 250 years or so, humans were migrating on mass to Canada, America, Australasia due to colonisation.
"Scotland is a prime example of its people heading in huge droves to other parts of the world.
"We are certainly bad at some things as a species, but mass migrating is not one of them. It wouldn't be as difficult as some might think."
Climate injustice is an issue that goes hand in hand with climate migration, as those most adversely affected by climate change are typically the ones who are doing the least damage.
Hunger Strike: The Climate and Food Vulnerability Index found that the 10 most food-insecure countries in the world generate less than half a ton of CO2 per person. Collectively, they generate just 0.08% of total global CO2.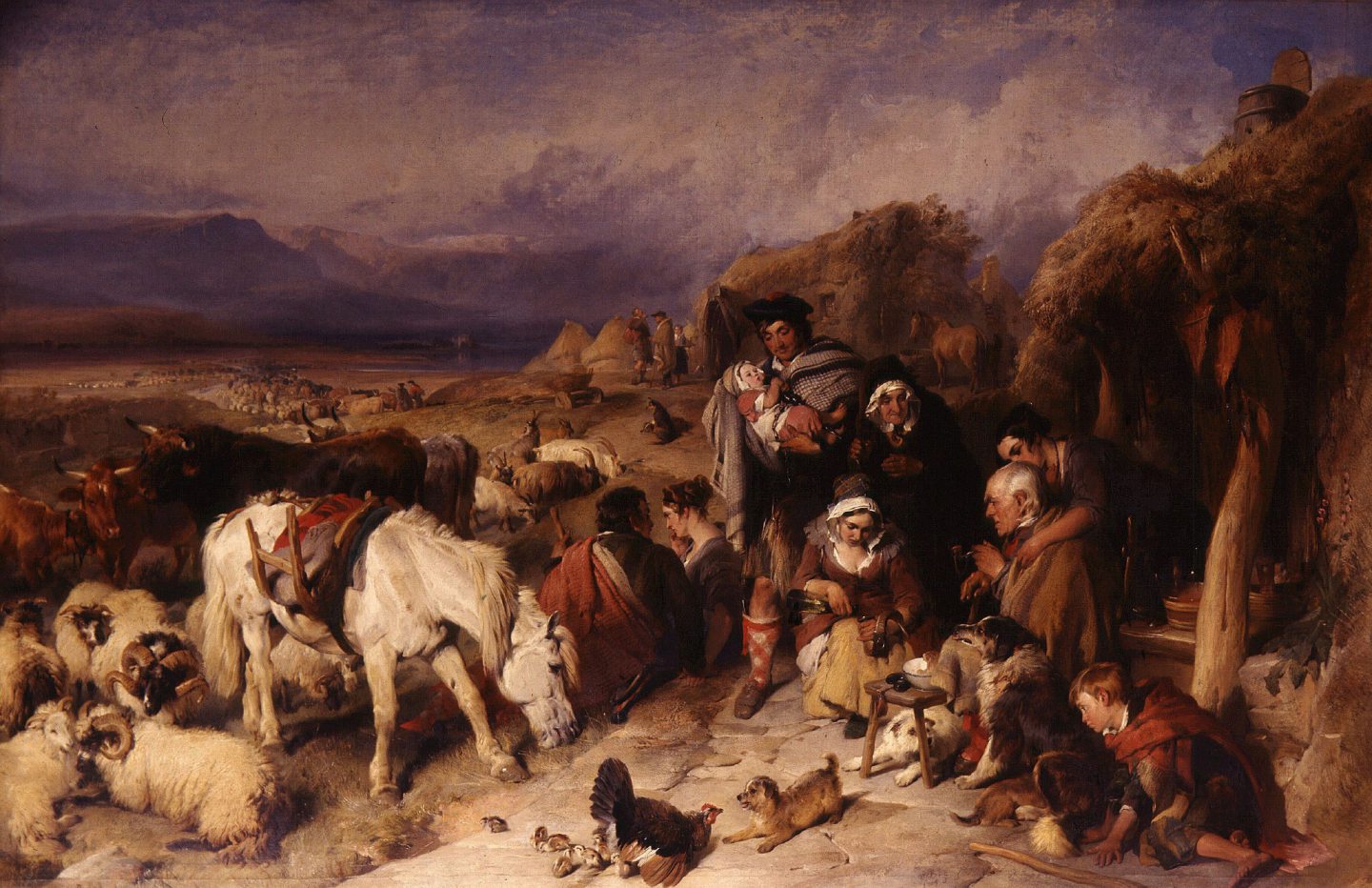 In comparison, on average, carbon emissions per capita in the developed world – the majority of which is geographically found across the northern hemisphere – are about five times those in developing countries.
In 2019, Scotland's net per capita was 5.3 tonnes of CO2, compared with 1.1 tonnes in India. In even starker contrast, the US's was 15.2.
Although Khanna argues that people will try to move from south to north, he also recognises that this won't be possible for many seeking refuge for financial constraints and thus, it will be poorer, local nations in the south who will take on more refugees.
As the IOM also sets out in its predictions on climate migration: "The clichéd image of a coastal farmer getting inundated by rising sea levels and being forced to pack up and move to a rich country is simply not born out by experience.
"The 2004 Asian Tsunami, for example, killed more than 200,000 people
and displaced twice as many.
"But those people were largely not displaced to [developed] countries. Instead the burden of displacement (and of providing for evacuees) is overwhelmingly born by the local region."
Khanna agrees there could be inequalities in those seeking refuge in certain areas.
He said: "Places like Scotland will most likely see richer immigrants – like those who are able to afford flights, visas and citizenships, as geographically, it is quite hard to reach from the south of the globe," said Khanna.
"While too, the majority of people will try to move from the south to north, there will be people in the north whose regions will also become uninhabitable due to changes in the climate and rising sea levels.
"Our resources will change – certain countries who are currently poorer, will gain a more terrestrial wealth through becoming climate oases.
"Countries like Costa Rica for example are already becoming popular with those coming from richer countries for its natural biodiversity and resources.
"Essentially, habitable geography is now becoming our most precious resource and we have to make sure it is optimised for those that come after us.  We owe that to the future of our race."
---
Move: The Forces Uprooting us, by Parag Khanna, out now.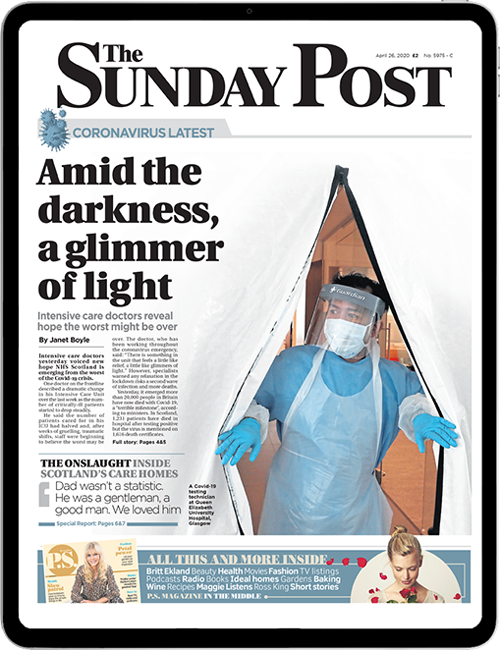 Enjoy the convenience of having The Sunday Post delivered as a digital ePaper straight to your smartphone, tablet or computer.
Subscribe for only £5.49 a month and enjoy all the benefits of the printed paper as a digital replica.
Subscribe