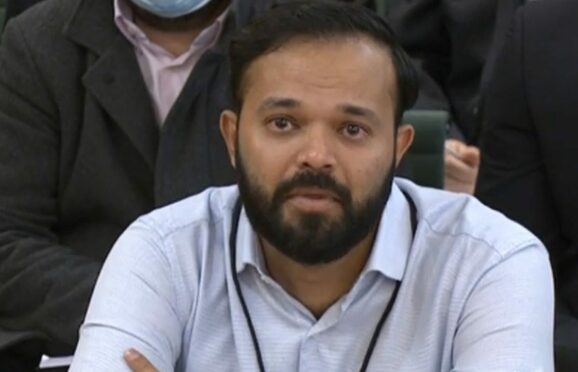 It was tough to listen to Azeem Rafiq talk about losing his career as a professional cricketer to institutional racism when he gave evidence to MPs last week.
The former England under-19 captain has faced everyday racism from an early age. As a 15-year-old Muslim who, because of his religion, cannot drink alcohol, he had wine poured down his throat by a teammate.
He was struggling to hold back tears and, for almost two hours, he spoke about the racial abuse experienced over a decade until his retirement in 2018 and the "inept" handling of his complaints by the Professional Cricketers' Association.
As with so many things, people find the full force of their voices long after things have happened because they are finally confident enough to speak out.
At 15, you don't have that voice but, now Rafiq is 30, his cricketing career is over, and he feels strong enough to be able to speak out. We have seen this happen in all kinds of #MeToo movements.
It was disappointing to read that, as a teenager, he used anti-Semitic language in an online post and yesterday he was accused of sending inappropriate texts to a teenage girl six years ago and, if true, she is absolutely right to question his calls for equality and respect.
However, his own actions, which we must hope and assume he regrets, should not undercut his courage last week. Speaking out is vital, especially given the equally shocking statistics that show 30% of recreational cricket is made up by the British Asian Community, but this drops to only 4% at professional level.
Either the opportunity to get to the top end of the game is not there or the pathway is not embracing them. When you hear what Rafiq has experienced, you realise there is inherent racism and understand better why those opportunities don't exist, especially if the hierarchy isn't encouraging it or are actively working against it.
Sport is a microcosm of society, and we absolutely have to stamp out racism. It's cricket's shame this has been allowed to happen and that Radiq was made to feel – while he was playing – that it was pointless to question these attitudes. Well, he is now and change always starts with one person being brave enough, tough enough and passionate enough to stand up and be heard
Now, of course, the issue has the media – and social media – paying attention. For too many years complaints have been brushed under the carpet.
Radiq's stance will encourage others to follow suit as we have now seen in Scottish cricket with Parvase Majeed of the Western District Cricket Union claiming to have been a victim of abuse while umpiring. He and others in the game are planning to make Cricket Scotland aware of other examples of discrimination.
Majeed is pointing the finger at "institutional racism", a lot of which, he says, is subconscious. He wants a formal inquiry.
The more you can raise awareness of these issues and get people talking about them, the more chance you have of action being taken to erase them.
But if they are never spoken about and are always brushed under the carpet people don't realise there is a problem and nothing changes.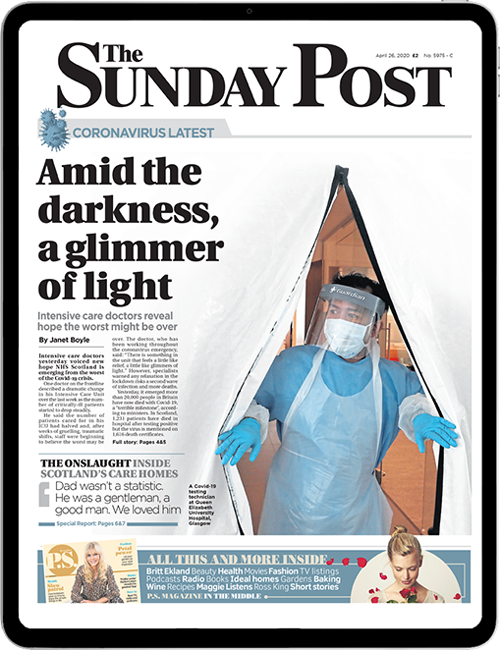 Enjoy the convenience of having The Sunday Post delivered as a digital ePaper straight to your smartphone, tablet or computer.
Subscribe for only £5.49 a month and enjoy all the benefits of the printed paper as a digital replica.
Subscribe