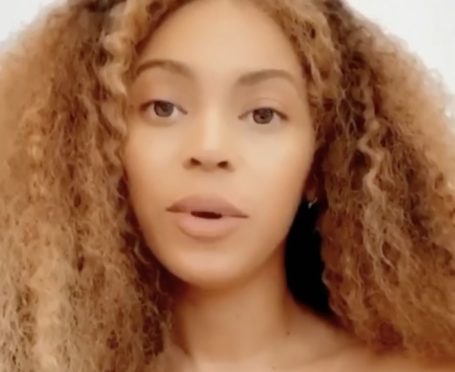 Imagine for a second hearing someone saying they can't breathe. The normal human instinct would be to make sure they were alright.
Yet when George Floyd said it when a police officer kneeled on his neck, cutting off his air supply, it wasn't enough.
The 46-year-old Minneapolis resident died of a cardiac arrest caused by the actions of that law enforcement official. George Floyd was black and the officer was white.
As grim as the reality of the situation was, the sight of a black man literally suffocating under a white policeman couldn't have been more symbolic of what has been going on here in the USA since….well, has it ever not been like this?
The death has sparked protests drawing thousands of people out of their homes, despite police in riot gear, tear gas and furious threats delivered from the Oval Office.
Celebrities are never slow to get involved in these things, but it's hard to be cynical when you see the depth of feelings involved. Matt McGorry, who stars in Orange Is The New Black, attended a demonstration and was shot with a police projectile.
Those attending street protests include Ariana Grande, John Cusack, Michael B Jordan, Timothee Chalamet, Tessa Thomson and Jamie Foxx.
More support was lent by countless other A-listers, including George Clooney, Ellen DeGeneres, Pink, Adele and Billie Eilish,
Beyonce, one of the most powerful black celebrities here in the US, posted a powerful message on her social media.
"We need justice for George Floyd," the singer said. "We all witnessed his murder in broad daylight. We're broken and we're disgusted. We cannot normalise this pain.
"I'm not only speaking to people of colour. If you're white, black, brown, or anything in-between, I'm sure you feel hopeless about the racism going on in America right now.
"No more senseless killings of human beings. No more seeing people of colour as less than human. We can no longer look away."
Clooney, meanwhile, compared racism in the US to another crisis that's going on.
"We need systemic change in our law enforcement and in our criminal justice system. We need policymakers and politicians that reflect basic fairness to all of their citizens equally. … This is our pandemic. It infects all of us, and in 400 years we've yet to find a vaccine.
"It seems we've stopped even looking for one and we just try to treat the wound on an individual basis. And we sure haven't done a very good job of that."
I often get messages about things that are happening here in the USA, like the situation here is unique.
But racism, it's worth remembering, isn't a uniquely American problem.
More than ever we all need to realize that it's not just okay to not be a racist but that we all have to be anti racism.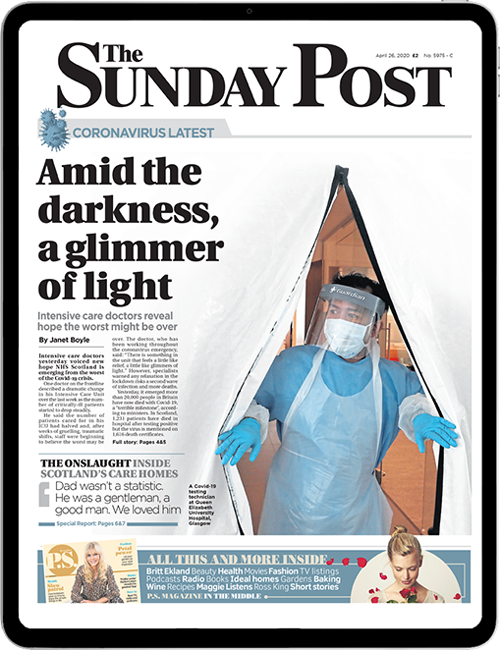 Enjoy the convenience of having The Sunday Post delivered as a digital ePaper straight to your smartphone, tablet or computer.
Subscribe for only £5.49 a month and enjoy all the benefits of the printed paper as a digital replica.
Subscribe