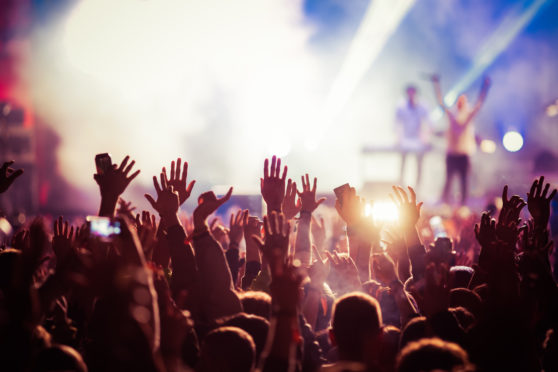 Figures released by the industry body UK Live Music, on the present and future of Britain's live music economy, paint a startling and bleak picture.
Far from being, as Jim Kerr would say, alive and kicking, it is now, because of the pandemic, related restrictions on gatherings and social distancing, in desperate straits.
A staggering £900 million will be wiped from the live sector's expected £1.1 billion contribution to the economy. And the Music Venue Trust are predicting that over 400 small grassroots music venues are now, without some serious government aid, at imminent risk of being shuttered for good.
In 2017, the spend generated in Scotland by music tourism was over £430m pounds, sustaining, directly and indirectly, 4,300 jobs, helping stage 849,000 concerts, including 251,000 festivals, enjoyed by over 1.1 million music tourists.
Music tourism alone, across the UK, contributed £4.5bn to the UK economy and employment figures ballooned to an all-time high of over 190,935. Yet now, because of the lockdown and with no realistic recovery plan in place – a blueprint for survival that the industry and the whole of Scotland's hospitality and tourism sector, the country's second largest employer, can believe in and pursue – then, sadly, it will fall into the abyss.
There is a national economic tragedy in the making, which both governments must try and avoid at all costs.
As a matter of public health, even though they knew they faced a financial tanking, the hospitality sector and entertainment industry played its part fully in encouraging responsible behaviour and locking down.
They acted responsibly and were overwhelmingly in agreement with the governments measures, which rightly included the immediate closure of all licensed and unlicensed premises. Promoters and venues cooperated and played their part also, in the cancellation and rebooking of live shows, concerts and festivals planned for this year and into the early part of next. With insurers refusing to pay out, many are having to personally take the hit and could now face ruin.
Therefore, is it too much to ask, now the numbers of those being infected and dying with Covid-19 are in decline, in line with the rest of Europe where some countries are now reporting a zero infection rate, that the governments acknowledge this? They must lay out the plans it has for the entertainment industry, which as we know, was the first to close and will, realistically, be one of the last to reopen.
In order to survive and face the future with any degree of confidence, business, especially the live music and entertainment sector, needs certainty, not confusion.
It needs a clear and concise road map to recovery, a timeline that it can follow with a level of confidence and certainty. Not one, like the one we have at present, that leaves firms stranded at a muddy crossroads, skint, depressed and in the dark.
Those of us working in this industry, an industry that is central to our cultural lives, are worrying over which way we will travel, fearful the direction may be towards an overly regulated, ultra-cautious fearful future. That will, truly, be the day the music dies.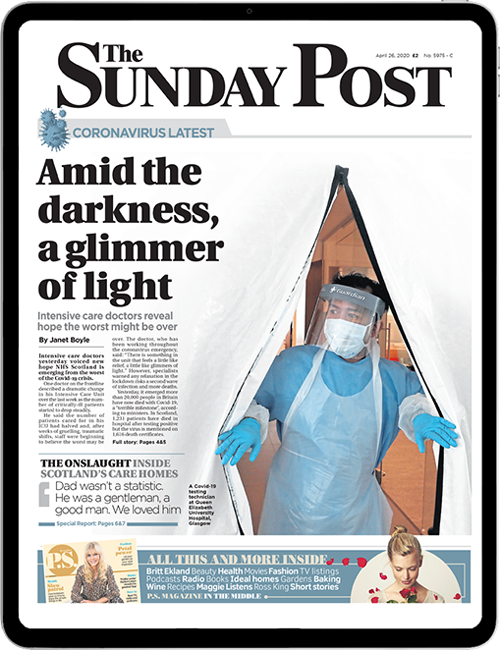 Enjoy the convenience of having The Sunday Post delivered as a digital ePaper straight to your smartphone, tablet or computer.
Subscribe for only £5.49 a month and enjoy all the benefits of the printed paper as a digital replica.
Subscribe