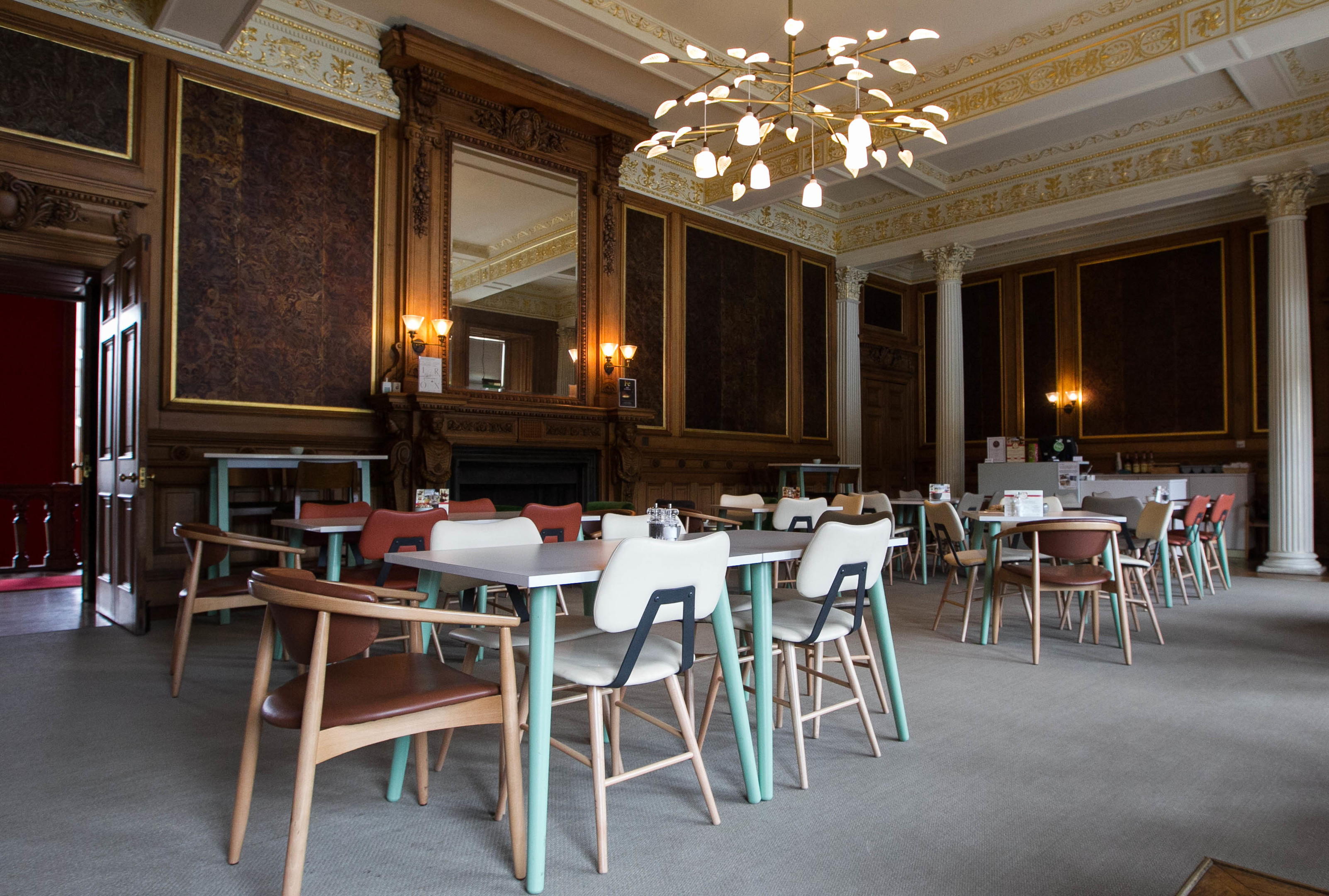 SO, what did the Romans do for us?
Plumbing, sanitation, proper towns, roads.
OK, a fair old contribution. Apparently their grub was decent, too – but what about their scones?
Did they do a mean fruit scone, a lip-smacking cheese one, a scoff-at-the-end-of-a-long-Centurion-shift plain?
The thought had occurred as I'd spent the morning having a good mooch around Callendar Park in Falkirk, which has a lengthy section of the Antonine Wall ditch.
There's much mooching to be done.
There's the park – a hotspot for dog runners apparently – and, of course, Callendar House itself.
A grand old thing it is, too, dating back to the 14th Century. While there isn't much of the Wall to see – it is indeed a ditch – there's loads to see in the house, including museum space on each of three floors telling the story of the Wall, the house and the industrial history of the area itself.
If living exhibits rather than the dry and dusty kind are more your thing, the working Georgian kitchen is the place to head. Beautifully restored, this 1825 gem had a cook in costume to tell what – the very hot and sweaty – life was like, back in the day.
Mind you, there's only so much sniffing and looking your Spy can manage before actual stuffing my face becomes a pressing necessity.Thankfully, the Tearoom on the first floor has also been brilliantly restored and run by a community trust. What a grand room.
The high ceiling was ornate and gold-detailed, the walls were all wood panelled and the pillars added a touch of elegance.
The two tables by the floor-to-ceiling bay windows had been snaffled but there was plenty choice, still with great views over the park.
Even more pleasingly, the menu boasted The Classic Callendar House Homemade Scone Selection.
And plain, fruit or cherry and dark chocolate were the options of the day. I settled on the fruit and it was really large, crisp on the outside and moist and fruit-packed inside.
The mains included a ploughman's, macaroni cheese and a tasty-sounding brie and bacon burger.
The baked potato was another teaser – come on, what's not scrummily Scottish about minced beef, carrots, onion, peas and gravy on a spud? Decisions, decisions. But we were still in time to catch the breakfast options and the waffle was too good to ignore.
It was hot, well-laden with bacon and came with a little jug of maple syrup. My dining companion's warm croissant with ham and cheese went down equally well.
And – surprise, surprise – there was still room for a generous slice of the moist chocolate cake.
If this tearoom was around in Roman times they might have hung around for longer!
VERDICT
WARM WELCOME 8/10
LOCATION, LOCATION 8/10
SCONE SCORE 9/10