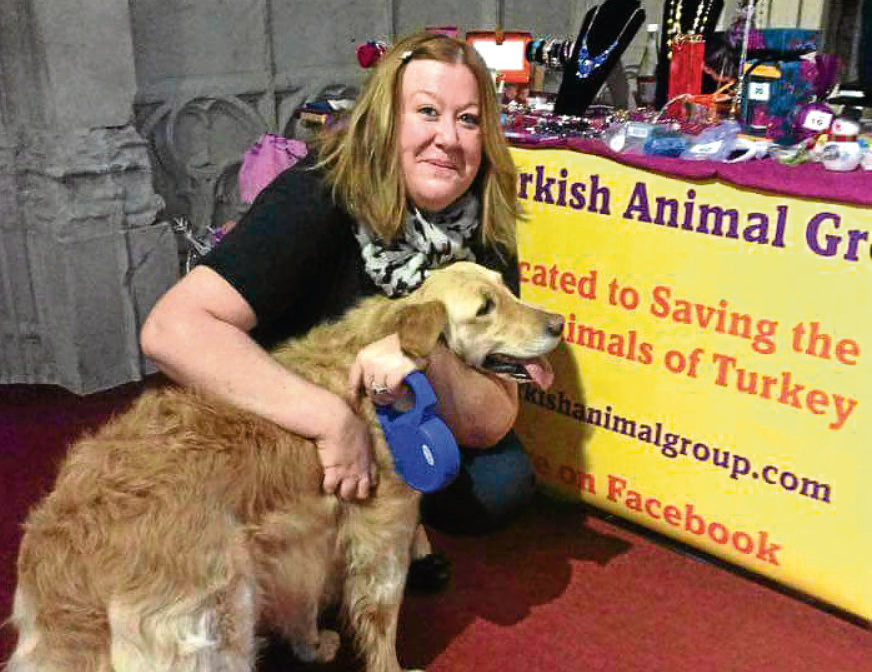 LOOKING for a holiday home abroad changed the course of Karen Wren's life for ever.
Within a few short months, she'd left her life as a nurse in the UK to take care of stray animals in Turkey.
Now she runs the Turkish Animal Group (TAG) which looks after more than 300 animals and works tirelessly to help prevent more ending up on the streets.
"I went to Turkey to buy an apartment with my mum and, at the time, I didn't really see any dogs," says Karen, who's originally from Airdrie in North Lanarkshire, but who'd lived in Essex for 20 years before moving to Turkey.
"I went back in the September and they were everywhere. I just thought: 'Oh, God, what am I going to do about this?'
"It was just one of those things. I found a dog on the beach and took it back to my apartment, then I told my husband: 'I'm not coming home.'
"When he asked: 'What do you mean?' I said: 'I can't leave this dog here!' so I stayed for three months then and took that one back to England.
"We called her Twinkle. She lived to 13 which is a good run for a dog, especially considering she was that tiny when I found her, I had to lift her above my head as all the other dogs were going for her.
"Bringing her over cost me £7,000 for all the injections and quarantine, and I didn't go back to Turkey for a year and a half after that because I just couldn't take the heartache.
"But I thought about those dogs constantly. I thought: 'I'm going to have to go back there. I have to do something.'
"So I did.
"I found this other dog, but when I went back looking for it two months later, they'd killed it.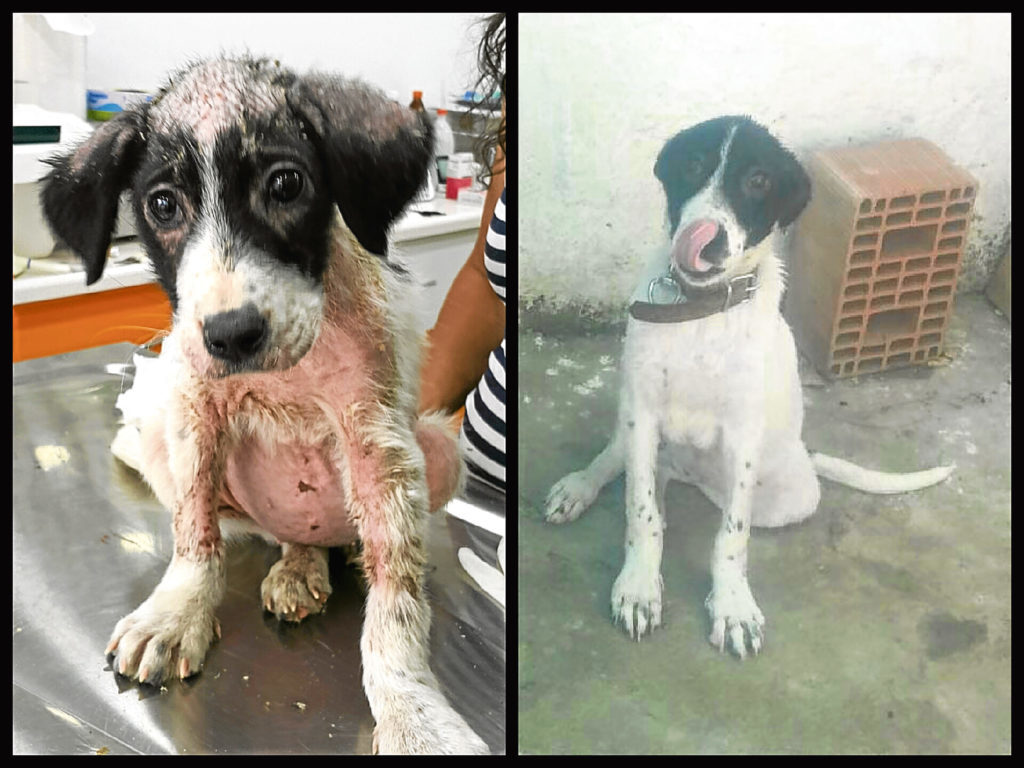 "That's when I found out they'd started killing the dogs when the tourist season stopped. The tourists would feed them all summer, get them nice and big to get them through the winter, then the locals just came and killed them in the most horrible way.
"That was it.
"Dogs are just treated really badly in Turkey. They cut their ears off. I'd say about 70% of my dogs have no ears because the farmers believe they can hear better without them when they're herding sheep. It's just ridiculous.
"I left my marriage and home. I'm on my own, but it's something I had to do.
"We've spayed over 2,200 dogs now, and more than 400 cats. We're a UK-registered charity now but at the beginning, I funded it myself until I used up every single penny that my husband and I had.
"That caused a big problem.
"It was make or break, really, so I left the UK with my two dogs, moved to Turkey and started the charity because I had nothing left. I'd spent everything on them.
"I've trailed all over Turkey, picking up dogs, taking them to the vets, having them spayed. I've had dogs dumped on me in the middle of the night, pushed through the garden gate.
"My favourite rescue was Kizi, a golden retriever I found on the street. I love all my dogs, but you wouldn't believe what that animal went through.
"Five dogs were thrown into my shelter in the middle of the night and they attacked him. I had to have them put to sleep because they were so wild, they almost ripped his leg off.
"It was open to the bone all the way up, all the flesh eaten off. Every vet told me to put him to sleep, but Kizi wanted to live.
"As I was driving home from the vet's, I remembered that Elizabeth Arden eight-hour skin protector cream, which repairs skin cells, had really helped my old dog.
"So I flew back to the UK, bought about 10 boxes, flew back and every day, I pulled the skin round his leg, taping the sides together with steristrips and using the cream on top.
"And every day, I saw a tiny improvement, a tiny bit of skin appearing. It took me one year, one month and 13 days to fix that.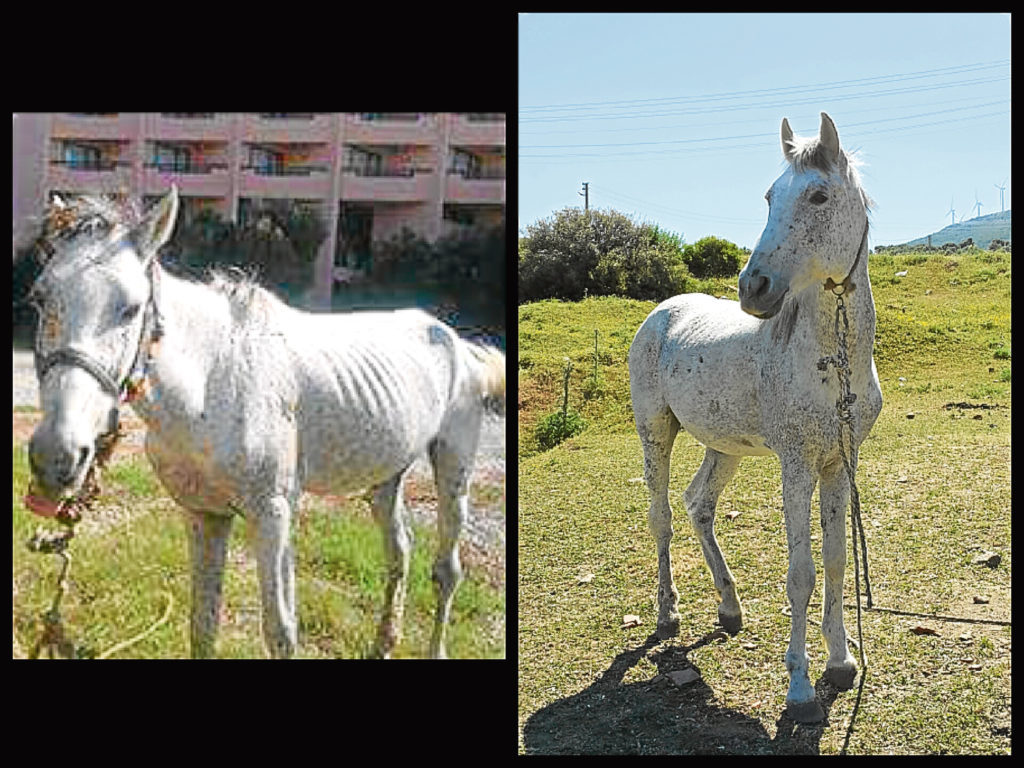 "Now, Kizi's living in Dorset, in the best home ever, and runs all over the place.
"I've even rehomed a horse that was spotted in the grounds of an abandoned hotel," adds Karen.
"I went at night, jumped the fence and found him near death. I had to lift his head up and syringe water into his mouth.
"He was in a terrible state. I went to feed him one night and there was a guy pulling him out of the hotel. The horse tried to come to me to get the food and the guy punched him in the face.
"He was owned by an estate agent who said the guys who were supposed to be looking after him weren't, but that if I wanted him, I'd have to pay. I managed to get him down to 800 lira, about £150.
"Now, he's in another part of Turkey, Antalya, and he looks fantastic.
"My dog shelter's in Didim, up in the mountains, and I have dogs in Antalya because I have a house there which I'm going to sell and get all the dogs on the same bit of land as me," explains Karen.
"There are three of us. I couldn't do it by myself. It's backbreaking. I get up and start with the house dogs, then it's the dogs in the kennels, then the street dogs.
"Then I'm up at the shelter where the cleaning alone takes hours because I'm very strict about that. I don't want to see mess anywhere.
"I've got loads of dogs needing homes in the UK. It costs more than £120 every day to feed them, so I really want to find them homes and get the numbers reduced."
For more information, visit www.turkishanimalgroup.co.uk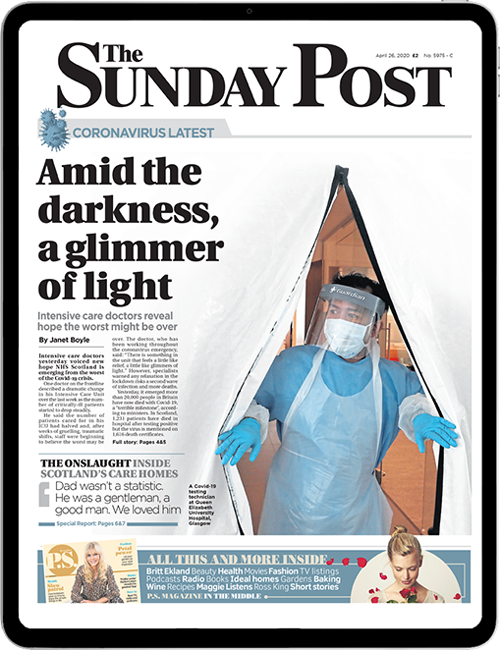 Enjoy the convenience of having The Sunday Post delivered as a digital ePaper straight to your smartphone, tablet or computer.
Subscribe for only £5.49 a month and enjoy all the benefits of the printed paper as a digital replica.
Subscribe