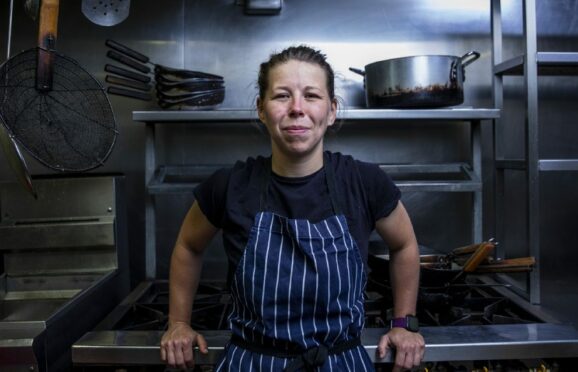 Eilidh Macdonald has worked at some of Scotland's best restaurants, preparing meals at the highest end of the country's cuisine scene.
Her standards have not dropped an inch but her meals are now served to a different clientele after the former chef de partie at prestigious restaurants like Ubiquitous Chip and Stravaigin, in Glasgow, became head chef at a training café that helps feed and teach kitchen skills to the homeless.
Macdonald said: "Cooking in restaurants, you're not really seeing who you're cooking for, although you know that in nice restaurants it's wealthier people. Now I am cooking for people who really, really need it. This is a massive part of their day, and maybe the one time they can sit round a table and talk to people.
"Working at the Chip was awesome and the places I have worked before gave me lots of skills, but the café is a different pace and something with a bit of purpose. It's great."
She caught the bug for cooking while teaching English in China and enrolled in college when she returned to Scotland.
Early in her career she worked with MasterChef champion Gary Maclean. She said: "It was before he won the competition but it was great working with him – such a down-to-earth guy. He would do anything to help you."
In work but homeless: Hidden crisis for low-paid workers on pandemic frontline exposed as lockdown rents soar
Macdonald became head chef at The Marie Trust's Healthy Living Plus Café but it was forced to close its doors at the start of the pandemic. It will relaunch next month in new premises in Glasgow's Merchant City, staffed by volunteers who have had experience or are at risk of homelessness, and will cater exclusively to their community.
The new building in Albion Street is bigger and fully accessible, with more training facilities and learning opportunities for volunteers.
The chef has used her own experience to help the volunteers develop skills and feel comfortable.
She said: "There is a variety of people coming through the door and they've been referred for different reasons, be it mental health issues, addiction or working with the criminal justice system. There's never any judgment and everybody's on the same level. The volunteers want to be there and progress and improve.
"They're learning teamwork and skills that they can use in the future or even in the house, like how to keep things cheap if they're living on a budget.
"For a lot of them, it's about getting their confidence back, so if they just want to do the dishes that's absolutely fine. We go at the pace they want to progress – I should be the only one stressed in the kitchen."
Adam Byrne, one of the volunteers who trained in the kitchen with her, said: "Eilidh taught me a lot about how to eat healthier and how to cook. Working there has given me confidence and self-esteem because I know that I'm doing something worthwhile."
---
More information at themarietrust.org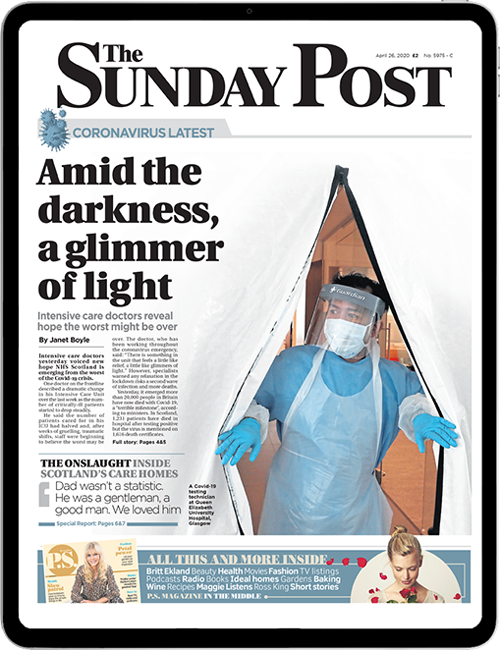 Enjoy the convenience of having The Sunday Post delivered as a digital ePaper straight to your smartphone, tablet or computer.
Subscribe for only £5.49 a month and enjoy all the benefits of the printed paper as a digital replica.
Subscribe