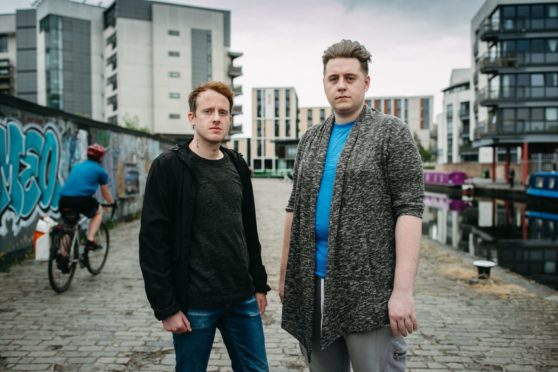 Low-paid workers are struggling to keep a roof over their heads as a result of the economic impact of the Covid pandemic and rising rents, homeless experts have warned.
The charity Shelter Scotland fears the economic effects of the pandemic are now impacting heavily on many workers – with those who risked their lives to keep essential services running among the hardest hit.
Most Scottish towns and ­cities have seen housing costs increase with, for example, those in Edinburgh rising by 25% in just three years, and in Glasgow by 20%.
The Scottish Government has set up a £10 million fund to help people struggling to pay their rent.
However, campaigners say only a massive increase in the availability of social housing will properly solve the problem.
Debbie King of Shelter Scotland said: "What we are currently looking at is a perfect storm of conditions that are placing more people at risk of homelessness than ever before.
"A fifth of Scotland are living in poverty after paying housing costs, and many of those are in zero-hours contract jobs or frontline workers who are among the lowest paid.
"And all the indications are that, with job insecurity caused by the pandemic, with rents and property costs already overheating in cities like Edinburgh, those who have been hanging by their fingertips are now in danger of tipping over into homelessness.
"Recent research showed 1.5 million Scots are really struggling with the costs of keeping a roof over their heads, thousands are living in damp and dangerous conditions, and we know over 8,000 children currently live in temporary and homeless units, which will have a long-term impact on their future and their ability to learn."
Longer spells in temporary accommodation
The charity also points to research suggesting more homeless Scots are having to live longer in temporary accommodation, with a 12% increase despite a 9% decrease in new homeless applications.
The figures also suggest homeless people are waiting longer to be given permanent lets in social housing, with the number of households in temporary accommodation peaking at 14,151 in September 2020, the highest since current records began in 2002.
Chef swaps acclaimed restaurants for cafe where fresh hope is on the menu for homeless people
David MacIver, Shelter Scotland's Glasgow community hub manager, said that, while the Scottish Government had done a good job protecting the homeless and those at risk ­during the pandemic, the efforts could be wasted if there was not enough adequate and permanent social housing available for people to move into.
Shelter says the only solution is for a radical increase in social housing, with more than 37,100 affordable homes to rent needed as quickly as they can be built.
To keep up with demand, Scotland needs 10,600 affordable new builds every year.
Scotland's 340,000 ­privately rented homes now make up 14% of the country's households and experts say previous attempts to keep rents fair have failed.
The Scottish Trades Union Congress says many of those worst hit are frontline workers for whom the "toxic mix" of low pay and furlough meant lost income of about £4,000 in the past year. Among the worst hit were workers in the care sector, particularly those employed by agencies who were furloughed during lockdowns when care was cut.
STUC general secretary Roz Foyer is imploring the government to act and said: "Hundreds of thousands of Scottish workers are faced with a toxic mix of low wages, ­insecure contracts, high rents and poor housing.
"A typical furloughed ­minimum-wage worker in Scotland has already lost around £4,000 in pay since the crisis began – equivalent for many to their whole rent for that period."
The STUC is demanding real rent controls and a programme of social house-building to fix the housing crisis.
Jon Sparkes, chief executive of homelessness charity Crisis, said: "The pandemic has seen thousands of people's wages cut and hours reduced, while housing costs often remain very high. The lowest earners are hit the hardest."
He says thousands hanging on by their fingertips, could be pushed into homelessness once furlough support ends and eviction bans are lifted. "We're calling on every party in Scotland to make this the parliament of homelessness prevention, so everyone has a safe and secure place to live," he added.
Calls for summit
Scottish Conservative housing spokesperson Miles Briggs has demanded a round-table summit on the issue, which he says Housing Secretary Shona Robison has agreed to.
He said: "The public will be devastated to know many frontline workers they cheered from their front doorsteps are now struggling to keep a roof over their heads.
"Scotland is already at least 10,000 affordable homes short of the 50,000 the government promised to deliver by this year, and the cuts to local authority budgets are making it almost impossible for them to build homes to keep frontline workers in our major towns and cities where they are needed most."
The Edinburgh MSP said: "Edinburgh has become like London, where housing costs forced vital workers out."
The Scottish Government said: "Scotland has been leading the way across the UK with delivery of affordable housing but we know there is more to do to ensure everyone has a warm, affordable home that meets their needs in a vibrant, safe community.
"We have delivered 102,055 affordable homes since April 2007, with 70,866 of these for social rent. We have delivered over 75% more affordable homes per head of population than both England and Wales in the four years to 2019-20, and over nine times more social rented homes per head of population than in England during the same period.
"We have also set an ­ambition to deliver a further 100,000 homes by 2032, with at least 70% of these for social rent. This is just one of the actions set out in our Housing To 2040 strategy for building a more affordable housing sector and an even fairer Scotland."
---
It could be three years before we find a new home

– Carer Jonathan Landau-Litewski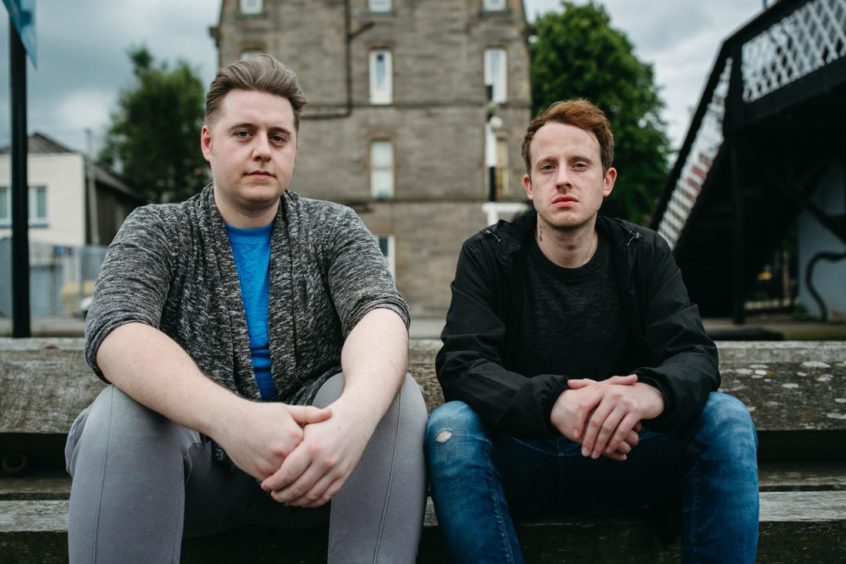 A couple who worked as carers during the pandemic have told how they ended up homeless and sleeping in a car park.
Jonathan Landau-Litewski, 33, from Edinburgh, explained how their situation spiralled downwards after their car needed thousands of pounds of repairs, pushing them into financial difficulties.
He said: "My partner and I both care for people with dementia and mental health needs. Carers earn low wages, £10 an hour. We ended up with over three months' rent arrears and got evicted.
"For over a year now we've been homeless, living hand to mouth for much of the time in a single room of a B&B, with no washing or cooking facilities and rules that made it virtually impossible for us to continue doing our jobs."
His partner, Lee Riches, suffered a breakdown and the couple were moved to temporary accommodation in a serviced apartment by Edinburgh City Council. But they have now been warned they will be forced to move again in September, and face a possible return to a B&B and minimum three–year wait on the housing list.
The stress of the situation meant Lee, 29, was forced to quit his job. He said the couple moved out of Edinburgh to Rosyth to find cheaper accommodation, adding: "We found a cheaper house, but it was still a struggle and the extra driving took a huge toll on the car we needed to do our jobs."
Jonathan added: "Our situation is a result of the desperately low wages carers are given despite the important work we do, and the London-level housing costs for property in Edinburgh.
"I'm terrified come September we'll be shunted back into a single B&B room for three years before we're even considered for council housing. I can't see Lee coping – he is already at rock bottom with depression and stress."
To make matters worse, their car was written off in a crash. The couple have turned to MSP Miles Briggs who has been helping them with their case.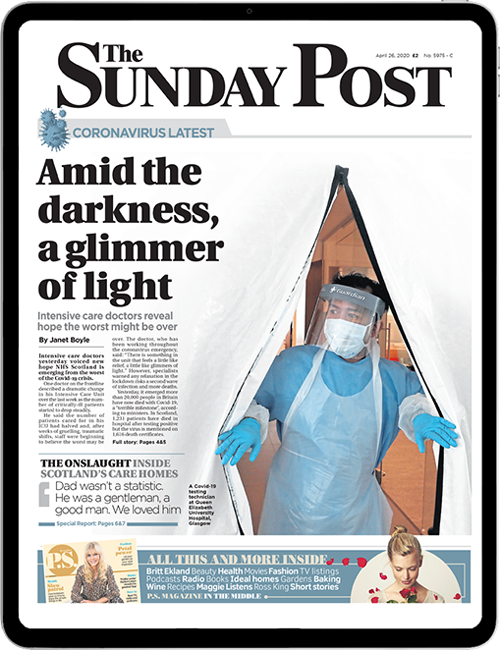 Enjoy the convenience of having The Sunday Post delivered as a digital ePaper straight to your smartphone, tablet or computer.
Subscribe for only £5.49 a month and enjoy all the benefits of the printed paper as a digital replica.
Subscribe