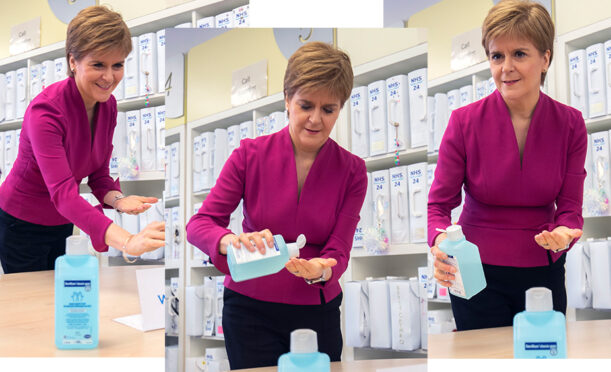 Families shattered by Covid fear the first minister will soon break her promise to trigger a public inquiry in the first 100 days of her new government.
Nicola Sturgeon promised to make the inquiry announcement after the election on May 6 but, 80 days on, now says nothing will happen until the remit is finalised for a UK-wide inquiry promised by Boris Johnson.
Critics say that ­investigation could take five years to report and urged the Scottish Government to keep its promise before the 100-day deadline expires in three weeks' time.
Covid-19 Bereaved Families for Justice also accused the SNP's Westminster leader Ian Blackford of hypocrisy after he last week urged the prime minister to begin an inquiry when the SNP has failed to fulfil its own manifesto commitment.
The campaign group's ­spokesman Alan Wightman, whose mum, Helen, died of Covid in a Fife care home, revealed letters sent by grieving relatives to the first minister and health secretary after the election have gone unanswered.
He spoke out after Blackford told Boris Johnson last week to begin a UK inquiry immediately and insisted he must give evidence under oath before the next election. Wightman said: "Mr Blackford is known for having a brass neck, so it does not surprise me.
"He is correct to call for the Prime Minister to commit to giving evidence under oath to a UK public inquiry before the next general election but I feel that Mr Blackford's boss, the first minister, can give a lead to the whole UK by starting the promised human rights-based, judge-led, statutory public inquiry here in Scotland. That would increase the pressure on Westminster.
"Also, if the first minister were to commit to appearing under oath at a Scottish inquiry and a UK inquiry regarding reserved matters then that, too, would increase the pressure on the prime minister to do likewise. I see no good reason to wait for the prime minister, who is highly likely to try to water down the UK inquiry and to delay his appearance before it until after the next general election."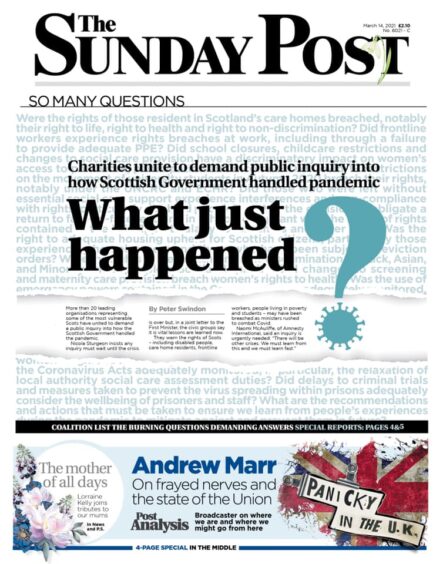 Wightman led a delegation of grieving families who met Sturgeon on March 22 to demand a timetable for a Scottish inquiry. The meeting came after a majority of MSPs in the Scottish Parliament voted in November 2020 for an immediate inquiry.
In April the SNP's First Steps election pamphlet said: "In the first 100 days we will begin to take the necessary steps to establish a Covid-19 public inquiry in order that lessons are learned for the future."
The SNP's election manifesto also committed to a public inquiry. It stated: "We will commission a statutory, person-­centred and human rights-based public inquiry into the handling of the coronavirus pandemic in Scotland…we will begin to take the necessary steps to establish the public inquiry as soon as possible after the election."
While the party has suggested Scotland has coped with Covid at least as well and, in several instances, better than England, critics say Westminster and Holyrood have done little differently and the most serious errors made by Johnson's government were mirrored in Sturgeon's.
Wightman said the first minister committed on March 22 to consulting relatives of more than 3,000 people who lost their lives in care homes but the group has heard nothing since.
He said: "I wrote to the first minister on May 20 and health secretary on June 3 expressing our group's readiness to begin working with them to define the terms of reference for the Scottish inquiry, as the first minister had invited us to do when we held a meeting with her on March 22. I have received no response from either.
"The first minister gave a commitment to take steps to get the inquiry under way in the first 100 days after the Scottish election. The first minister will need to get a move on if she is going to meet that commitment. We're ready and willing to work with her. What is she waiting for?"
The Sunday Post ­previously told how 22 civil society groups led by Amnesty International wrote to Sturgeon to demand a timetable for an inquiry.
Naomi McAuliffe, Scotland programme director for Amnesty International, said: "The Scottish Government has repeatedly committed to a ­person-centred human rights-based ­public inquiry into its response to Covid-19 and yet we still have no idea when this will start or what it will look like.
"Rather than learning lessons and making vital changes, we are in a third wave of the pandemic with still no accountability for what went wrong previously.
"A Covid public inquiry is long overdue and waiting for a reluctant UK Government is not an option. Many of the decisions and powers relating to the pandemic and lockdown in Scotland lie completely within the control of Holyrood, Scottish ministers and public bodies. There is no reason why it can't start with those areas solely the responsibility of institutions in Scotland."
Adam Stachura, of Age Scotland, a charity for older people that has backed calls for an immediate inquiry, said: "There is no doubt the UK Government and Scottish Government have considerable questions to answer about their handling of the pandemic, rationale for the decisions and where vital lessons have been learned for the future.
"This public inquiry should begin sooner rather than later, but Scotland doesn't need to wait until a UK one is under way.
"We hope Mr Blackford will make the case to the First Minister for the process to begin in earnest here in Scotland."
Blackford used his ­appearance at the final session of Prime Minister's Questions before the summer recess to attack Johnson over delays to the UK Covid inquiry. He said: "The reality is the only way to get to the full truth over the UK Government's disastrous handling of the pandemic is for this cabal to be made to answer under oath."
Lib Dem health spokesman Alex Cole-Hamilton MSP said: "Both Nicola Sturgeon and Boris Johnson have serious questions to answer under oath about how they responded to the gravest public health crisis of our times."
The Scottish Government said: "We sincerely apologise for the delay in issuing a response to Mr Wightman's letters. The intention is to invite the families for a further discussion shortly.
"We remain committed to a public inquiry that will begin work this year and consider matters relating to Scotland's handling of the pandemic.
"We have made it clear we expect the UK Government to begin its work swiftly and if it doesn't, the Scottish Government will determine if a distinct Scottish inquiry is required."
The UK Government said: "The prime minister has set out plans for an independent public inquiry into the handling of the pandemic next year, and we have invited the devolved administrations to work with us on this."
---
A few questions
Why did lockdown take so long?
In the weeks leading up to the first lockdown, Scottish Government ministers refused to introduce public health measures being implemented across the world and the national clinical director spoke of a herd immunity strategy that scientists would soon suggest might cost 250,000 lives.
On March 9, 2020, First Minister Nicola Sturgeon insisted: "Closing schools would not be the right thing to do right now and similarly with large-scale public events."
Where was the Personal Protective Equipment?
A pandemic training exercise in 2015, Silver Swan, recommended health boards have plans for distribution of PPE. In 2016, at a follow-up event delegates raised concerns about PPE availability but the Scottish Government said it had stockpiles to cope.
Early in the pandemic 1.5 million face masks were found to have passed their expiry and there were extensive claims of PPE shortages by health and social care staff .
Why were positive patients sent to care homes?
Health and social care workers were pressured to move hundreds of hospital patients to care homes at a time when coronavirus testing was not mandatory. We revealed dozens of patients had tested positive for Covid-19.
On April 5, 2020, then-Health Secretary Jeane Freeman congratulated health boards for "tremendous progress" after almost 1,000 patients were moved into homes.
What happened to testing?
The timescale for opening vital testing labs repeatedly slipped during the second wave of infections.
Freeman said last September three regional hub labs in Glasgow, Edinburgh and Aberdeen would be open from October at the latest. On December 15 the first hub opened at Gartnavel Hospital in Glasgow and the hub at Foresterhill, Aberdeen, opened three days later. Edinburgh didn't open until January.
Why were travellers not checked?
Public health teams failed to ensure those who had arrived at Scottish airports were self-isolating in the first four weeks after a quarantine law came into force in June 2020.
Then-Transport Secretary Humza Yousaf insisted 20% were contacted, before backtracking.
Sturgeon said on July 9 last year: "We now know that it took longer than we had thought that it would take to agree the memorandum of understanding with the Home Office that allows those checks to be carried out."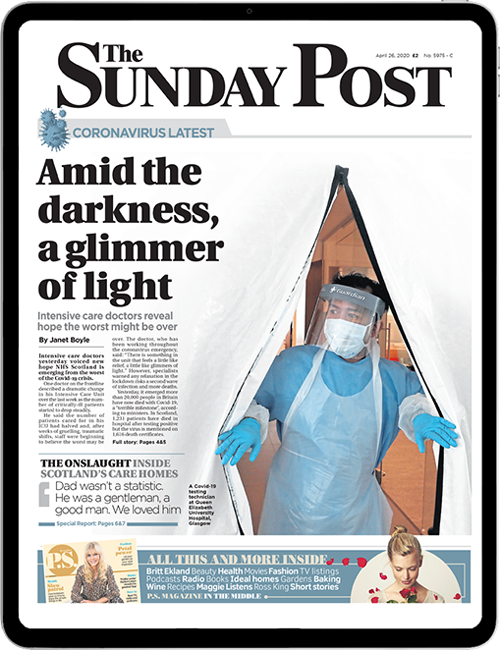 Enjoy the convenience of having The Sunday Post delivered as a digital ePaper straight to your smartphone, tablet or computer.
Subscribe for only £5.49 a month and enjoy all the benefits of the printed paper as a digital replica.
Subscribe