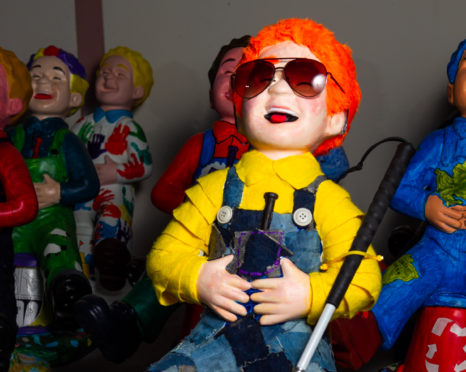 Scotland's favourite schoolboy has been back to class and has never looked better, or braver.
Oor Wullie is gearing up for a super summer, with the launch of the Oor Wullie BIG Bucket Trail next month.
The country's first national public art trail will see 150 life-size sculptures of the Sunday Post icon take to the streets of our cities for 11 weeks before being auctioned off for charity.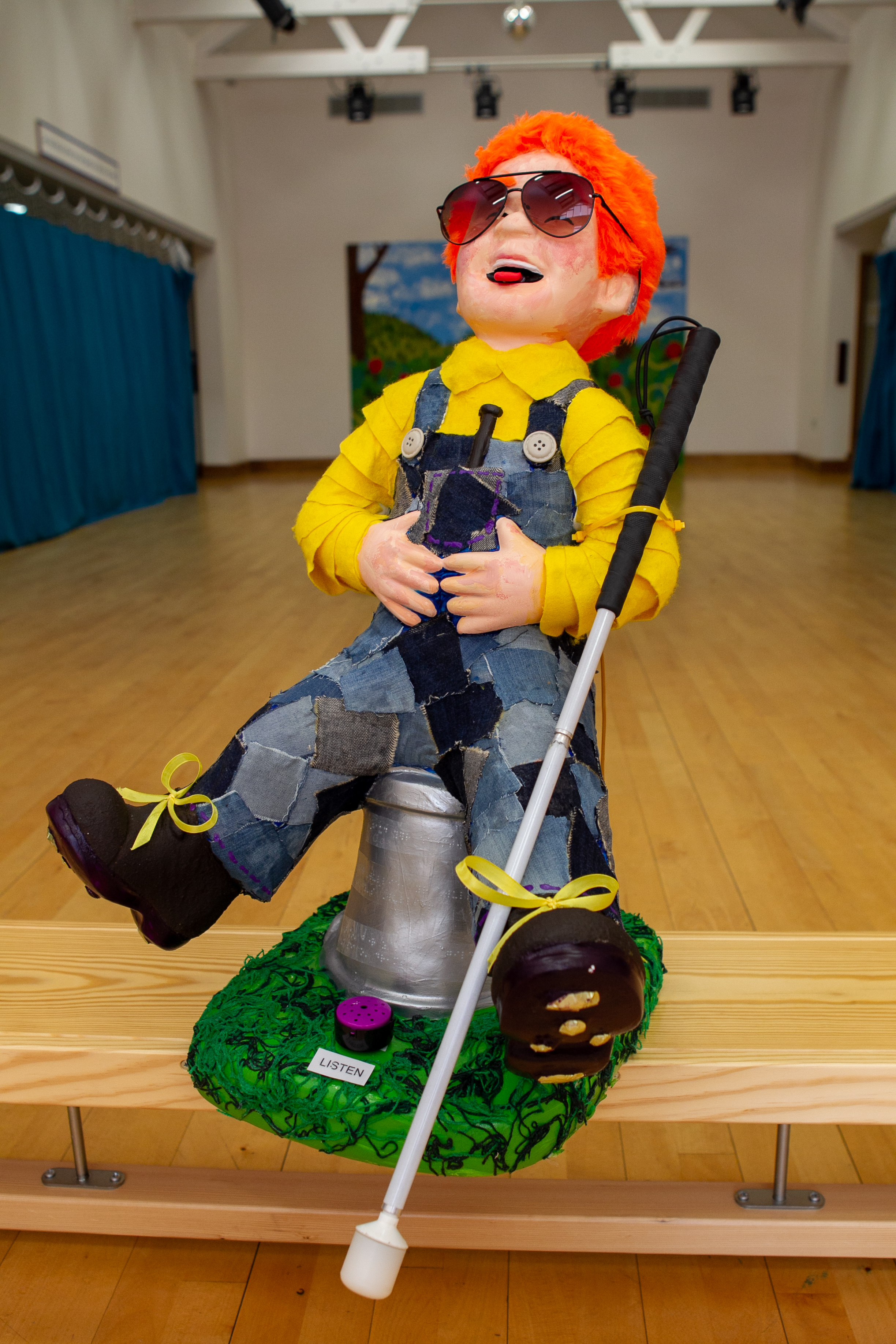 And he'll also be appearing in miniature, with a set of smaller statues popping up in libraries, shopping centres and community centres to spread the Oor Wullie cheer even further.
The 300 smaller-scale Wullies have been designed and painted by pupils at schools and community groups across the country, and they'll be returned as a memento of their involvement in the trail after the event.
Shona Cardle, chief executive at Glasgow Children's Hospital Charity, one of the beneficiary charities of the BIG Bucket Trail, said: "We are very excited about the mini trail. So many of the children involved have been treated in hospital, or have classmates who are patients, and it's fantastic to see them support one another."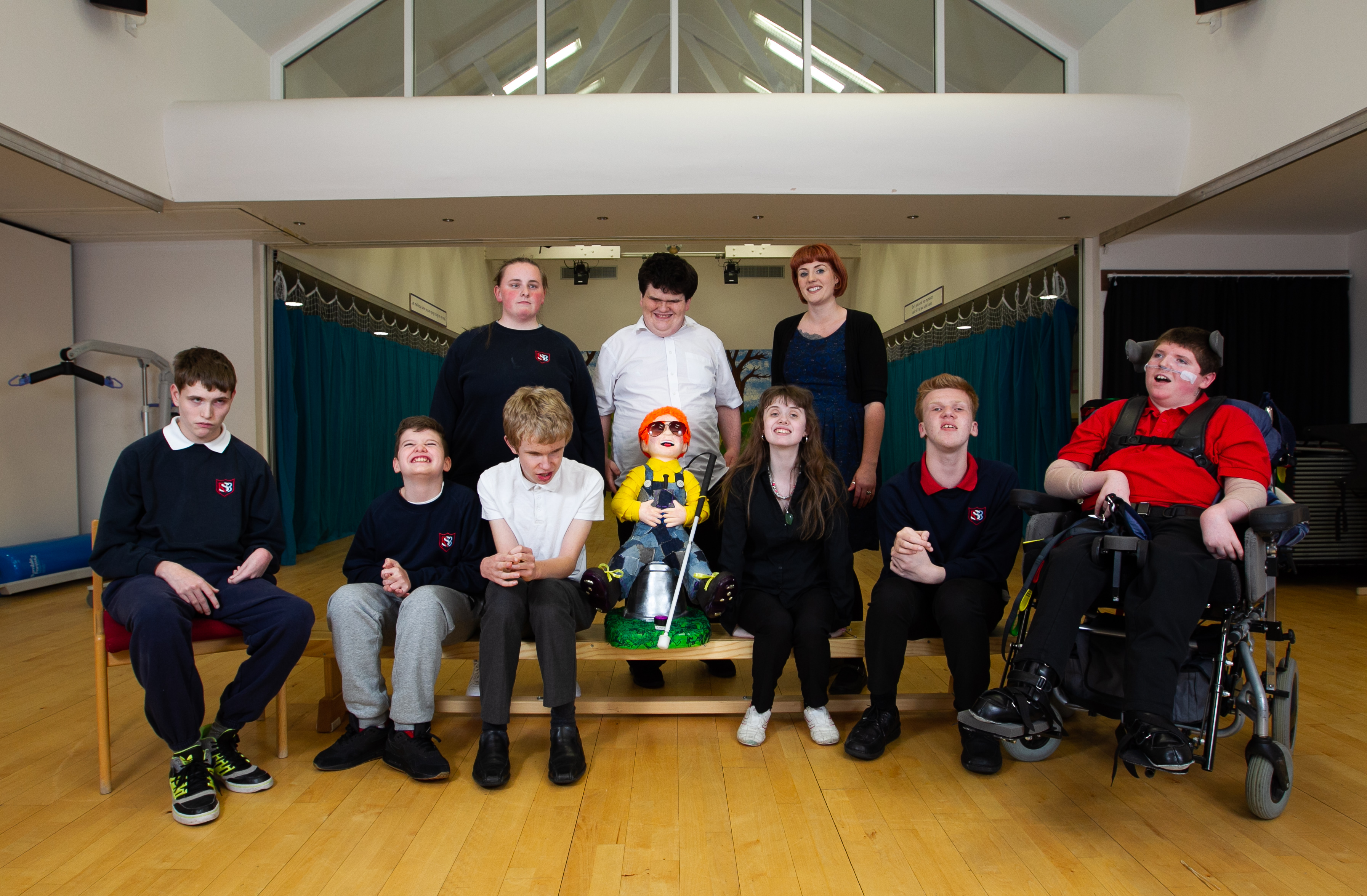 Pupils at Edinburgh's Royal Blind School created a visually impaired Oor Wullie, complete with a white cane, to make people aware of young people like them with sight loss.
Wullie VIP's bucket is adorned with Scots words as well as a poem written by a pupil in braille.
Art teacher Jilly Martin said: "I had a brainstorming session with the pupils and one of the first things they said was they wanted him to have a vision impairment like them.
"It was probably the most important thing to the pupils that Oor Wullie should have a white cane."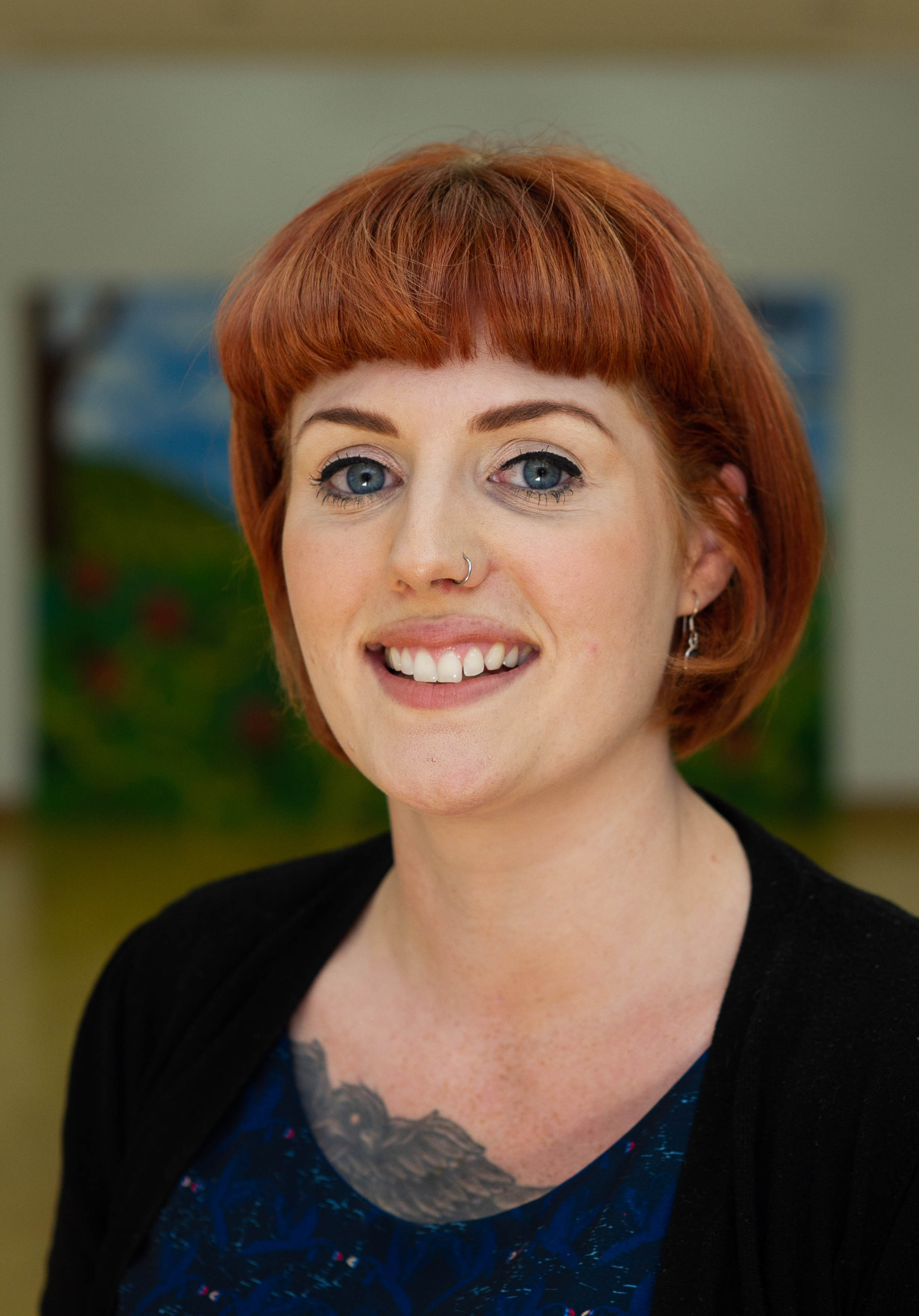 The pupils used ­textures they could feel and decided to incorporate a recorded message they could hear, Oor Wullie saying "Jings, crivvens, help ma Boab!"
The braille poem, by Andrew Pettigrew, reads, "Beaming bright as sunshine, gildin', sea o' dreams."
---
John-Paul's Story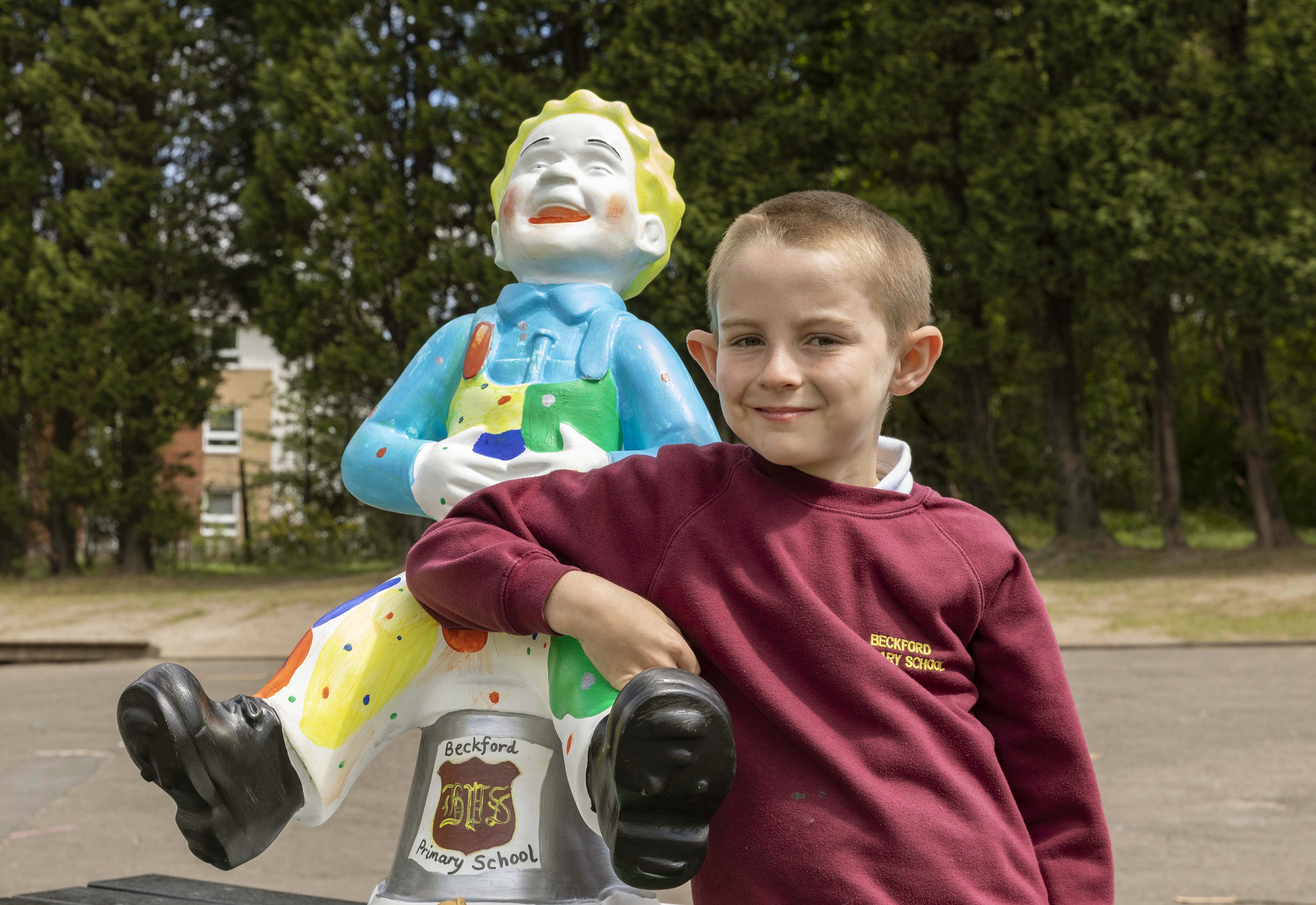 John-Paul Rooney always has a smile on his face.
And it's a huge achievement after the turbulent life he has experienced to date.
Born with kidney failure, undergoing major transplant surgery and losing his mum has caused heartbreak and a catalogue of health difficulties.
But the eight-year-old couldn't have been happier last week, as he not only celebrated his first full week back at Hamilton's Beckford Primary after nearly a year off sick, but was greeted by his own Oor Wullie statue too.
The statue was gifted to John-Paul and his school by Glasgow Children's Hospital Charity in recognition of his bravery.
John Paul was born with kidney failure and underwent major surgery just 11 hours after he was born. He received dialysis 12 hours a day until April 2016, when doctors said he needed a transplant.
And top of the list of volunteer donors was his dad.
"It wasn't a choice," Frank, 36, said. "I would have done anything for John-Paul.
"The difference it made to his life was just incredible."
John-Paul was in good health until last year, when he was struck down with Influenza Flu Type A. The virus meant months in hospital learning to walk and eat again, and a long recovery at home. He missed eight months at school.
The trauma came just a year after his mum passed away after suffering a heart attack in her sleep.
Frank said: "John-Paul has coped with it amazingly, like he has done with everything. He's an incredible wee boy."
Beckford Primary headteacher Lynsey Hogg said: "John-Paul is a truly inspirational pupil.
"We're looking forward to having it in the school as a reminder of John-Paul and his determination ."
---
Oor Wullie's BIG Bucket Trail Timeline
---
3 June
Installation of sculptures begins.
16 June
Check out The Sunday Post for your BIG Bucket Trail map.
17 June
Oor Wullie's BIG Bucket Trail goes live, with 150 sculptures taking to the streets of host cities Glasgow, Edinburgh, Dundee, Aberdeen and Inverness.
30 August
Public trail ends. Sculptures will then be auctioned off to raise funds for Glasgow Hospital Children's Charity, Edinburgh Hospital Children's Charity and The Archie Foundation, which help nearly half a million sick children every year.
---
Wullie VIP will be on show at the Scottish Storytelling Centre on Edinburgh's Royal Mile for the BIG Bucket Trail, which opens on June 17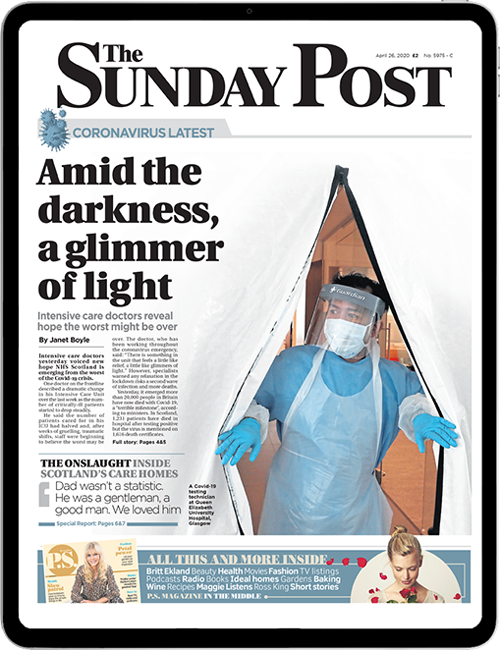 Enjoy the convenience of having The Sunday Post delivered as a digital ePaper straight to your smartphone, tablet or computer.
Subscribe for only £5.49 a month and enjoy all the benefits of the printed paper as a digital replica.
Subscribe