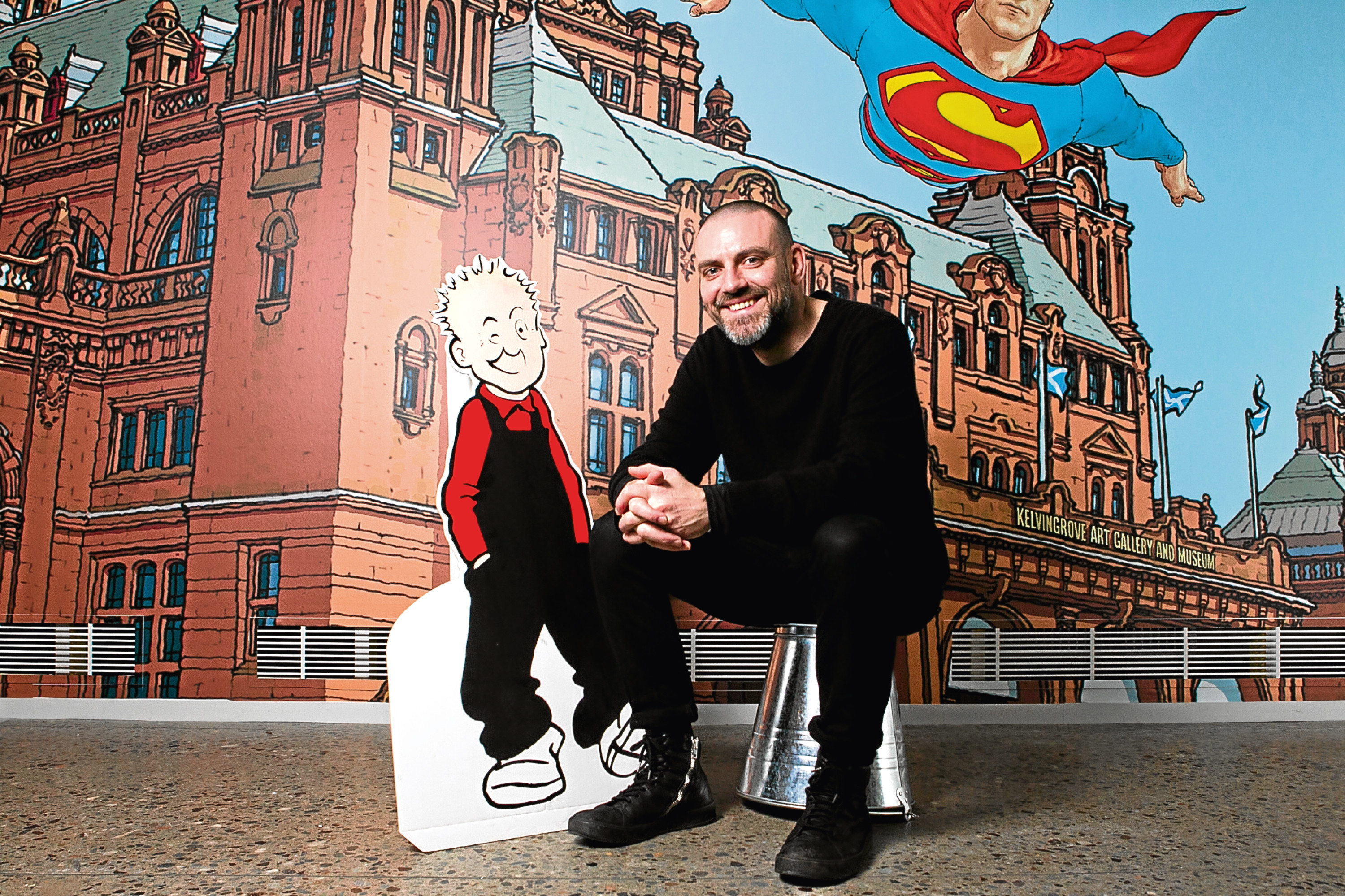 HE'S seen his work feature in Hollywood blockbusters and has been commissioned by showbiz A-listers.
But Scots artist Vinnie Deighan – best-known by pen name Frank Quitely – has told how he owes it all to The Sunday Post icons The Broons and Oor Wullie.
He's revealed that his acclaimed work on comic books such as X Men and Superman all began with Sunday trips to his grandparents.
And now he's paid a visit to the home of his favourites to unearth material for a new exhibition, Frank Quitely: Art of Comics, opening at Kelvingrove Museum in Glasgow this week.
"The Broons and Oor Wullie were absolutely massive for me," says Frank, 49.
"I'd go to my grandparents' houses every Sunday and that's my earliest comic memories.
"We'd go to my mother's mother for toast and I'd start with the Broons and Oor Wullie.
"Then in the afternoon we'd go to my father's father for dinner and I'd read the strips again.
"Dudley D. Watkins (who penned Oor Wullie and The Broons) was my earliest comic artist interest when I was about four years old."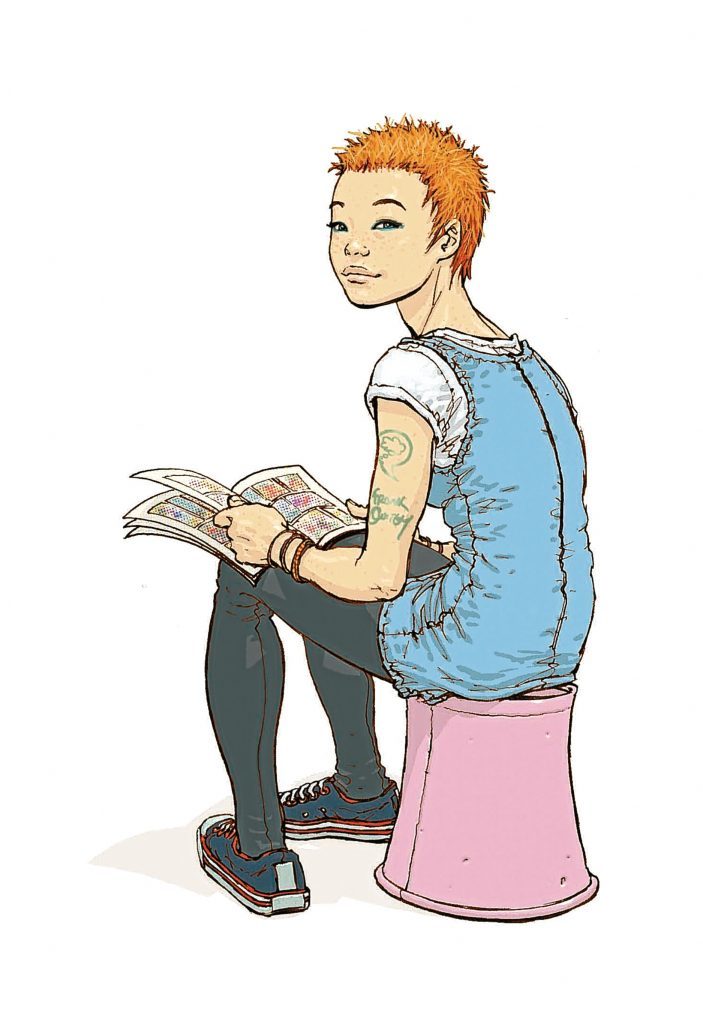 Vinnie would copy anything he could lay his hands on at home, from Michelangelo and Leonardo da Vinci sketches to album covers and Ladybird books.
He took in every detail and what he stored away has influenced what he's done ever since.
"There was always so much going on in the background," says the dad-of-three.
"There was a nosy old lady listening in or someone with a glaikit expression.
"That always really appealed to me.
"Every now and then, you look back on someone you admired when you were younger and realise they weren't actually as good as you thought they were.
"But with Watkins, the older and better I get, the more I appreciate how good he was.
"Right to this day I can see his hand in my work."
Vinnie says he managed to get a wee bit of Oor Wullie – and even Desperate Dan – in to his drawings when he took over Superman.
And his early big break came with a Broons spoof called The Greens.
"It was nowhere near as accomplished, obviously, but it did get me noticed," Vinnie laughs.
Despite being held in awe by comic book fans and those who've seen his work transferred to the big screen, Vinnie is genuinely abashed when he recalls how big names have admired his craft.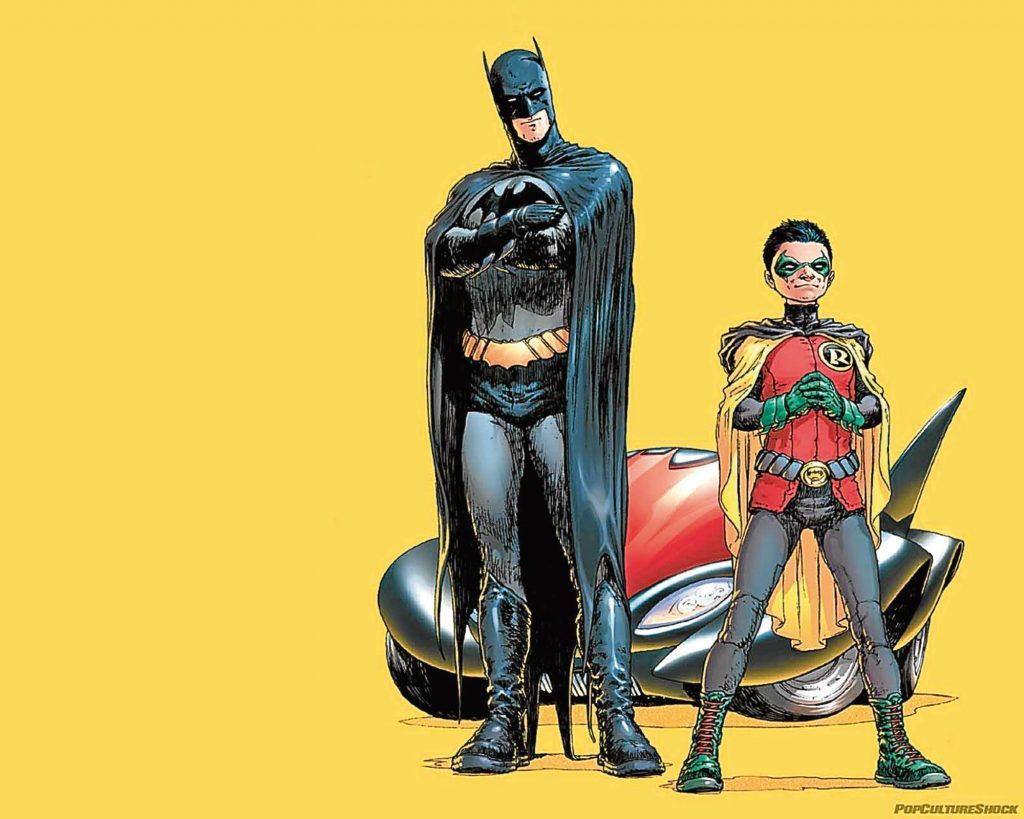 Robbie Williams is just one admirer who approached Vinnie to illustrate images for one of his albums.
"He was very complimentary," he says.
"Over the years, I've heard from the big studios such as DreamWorks and Disney that famous people have been nice about my stuff and that's always very flattering."
His son Vincent, now 21, is at Glasgow School Of Art, Joseph, 18, is at Glasgow University and daughter Orla, who's 12, is at high school.
"All three are artistic, which they get from me and all three are very good at school, which they obviously get from their mother!" laughs Vinnie.
Despite the fact that his work is published in America and is seen throughout the world, Vinnie does it all from his studio in Glasgow's Merchant City.
But anyone who thinks it's an easy life, merely popping in to draw every now and again would be well off the mark.
"I've been doing this for nearly 30 years and I work six to seven days a week.
"I try to do just five or six hours at the weekends, but every other day I'll do 10 or 12 hours.
"When deadlines are pressing, I'll do up to 18."
The All-Star Superman comic book series, written by Scot Grant Morrison and drawn by Vinnie, was made into a feature-length animation.
And Warner Bros used Vinnie's style, rather than their normal look.
And he was chuffed to see one of the characters he'd come up with alongside Grant brought to life in one a recent X Men blockbuster.
"That was nice," he admits. "And when we did Batman And Robin there was a horrible, creepy baddie, Professor Pig, which I saw was in the new video game version my son was playing."
Frank Quitely: The Art Of Comics, Kelvingrove Art Gallery and Museum, Sat Apr 1 – Oct 1. For tickets, see glasgowmuseums.com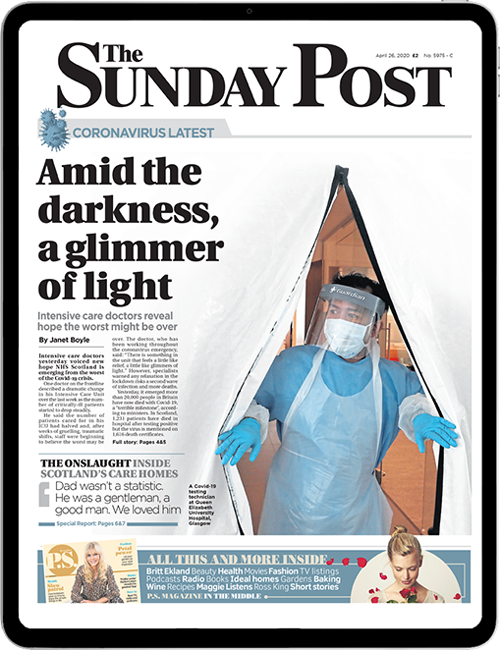 Enjoy the convenience of having The Sunday Post delivered as a digital ePaper straight to your smartphone, tablet or computer.
Subscribe for only £5.49 a month and enjoy all the benefits of the printed paper as a digital replica.
Subscribe