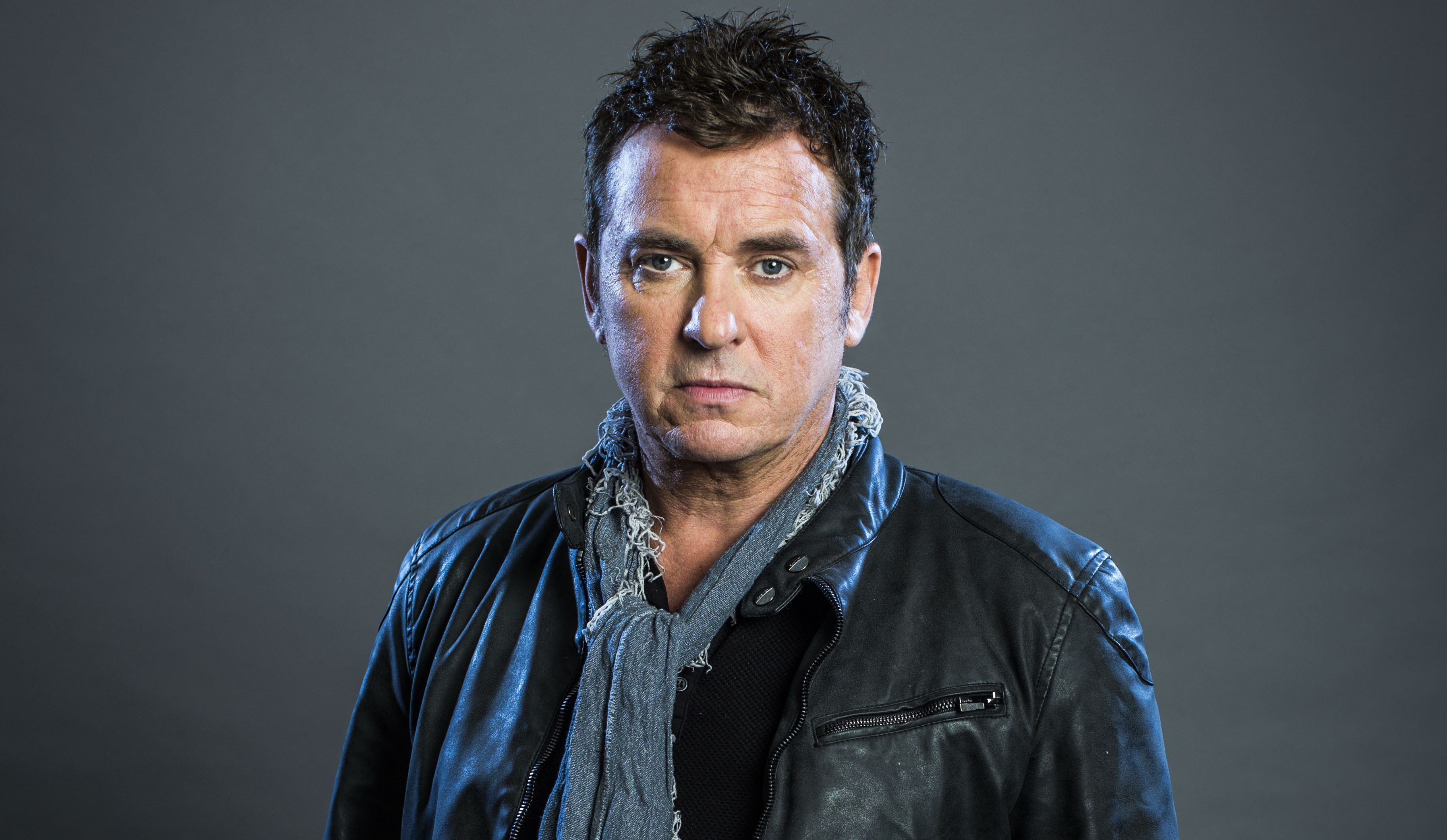 SHANE RICHIE is one of Britain's favourite entertainers.
From his early days as a stand-up comic and musical theatre roles, to presenting TV quiz shows like Win Your Wish List, Lucky Numbers and Decimate, and his much-loved role on Eastenders as Alfie Moon, Shane has had a varied career.
The 53-year-old Londoner has five kids – two grown-up boys to first wife Coleen and a son and two daughters to Christie, whom he married in 2007.
He'll soon be seen as Alfie again, along with co-star Jessie Wallace, in six-part Eastenders spin-off drama Redwater, set in Ireland.
Before that he's starring as Detective Superintendent Roy Grace in the stage adaptation of Peter James' Not Dead Enough, alongside Laura Whitmore.
It comes to the Theatre Royal in Glasgow on April 3 as part of a hit UK tour, and finds Grace investigating the case of a man who allegedly murdered his wife, while also dealing with the mysterious disappearance of his own partner.
Shane told iN10 about the 10 monumental moments of his life.
FIRST AUDIENCE
I first stepped on stage when I was eight years old.
My dad used to run clubs and he would get me up to help sell raffle tickets and call the bingo numbers.
Sometimes I would sing with the band – I wanted to do Bowie but always ended up doing Donny Osmond!
Soon after I went up on stage I realised this was what I wanted to do with my life.
THE JOYS OF PARENTHOOD
Becoming a dad for the first time was a pivotal moment in my life as well as being really exciting.
It's hard to believe it's 29 years since Shane Jr was born because it only feels like yesterday.
I was the warm-up for one of Noel Edmonds' shows and I had to leave rehearsals when I got the call that Coleen was going into labour.
SWITCHING STAGE ROLES
Supporting Jerry Seinfeld and Rosie O'Donnell on Sunset Boulevard in a stand-up show was a memorable moment.
I started the tour in Portland but it seemed the closer I got to California, the less funny I became.
After turning my back on stand-up, successfully auditioning for and playing the part of Danny Zuko in Grease, the lead in a West End musical, was a big deal.
I remember seeing Mick Jagger and Dustin Hoffman in the crowd and it was just the start of doing many more stage musicals.
KARTING WITH CRUISE
While I was starring in Boogie Nights, I would often go to the go-karting after coming off stage. I used to race in charity events and raise money.
My mate phoned me one day and said I had to come to the track that night.
When I turned up, Tom Cruise and Nicole Kidman were there. It was while they were in London shooting their movie, Eyes Wide Shut.
From 11pm to 4am, we raced around the track and then sat and talked about movies.
At the time I was going through my divorce and the paparazzi were following me everywhere.
As we went to leave I saw the photographers waiting outside. Tom said no one knew they were there, so the paps weren't waiting for them. They managed to sneak away without being seen.
I saw Tom again a couple of years ago and he remembered that night. It's true what they say, the bigger the star, the nicer they are.
TURNING POINT
I had to get out of the country. Everything was piling up on me, so I decided to drive a Harley across America with my mate.
I had done about 3000 miles when I just stopped at the side of the road and started crying. I realised everything bad that had happened in my life around that time was my fault. Until then I had been blaming everyone else, but when I took responsibility for my actions I felt this huge weight lift off of my shoulders.
If one person calls you an idiot, you can ignore them. But if 20 people are calling you an idiot, you've got to stop and realise maybe you are an idiot.
That was the start of the healing process, which was completed when I met Christie.
MEETING MY ANGEL
I met my wife Christie when I was in a bad way. I had gone through the divorce with Coleen, had been declared bankrupt and I had bills coming from every direction.
I would do anything just to make ends meet.
Then this angel came walking into my life – that's not how I describe her now, after 16 years together (laughs) – and she truly brought meaning back to my life.
ALBERT SQUARE
I had auditioned several times for Eastenders and was continually rejected, so I was blown away when they told me they'd written a character for me.
I remember I was out having a drink with my wife and she was filming me and having a laugh when I got a call to tell me the news.
They said I was taking over the Queen Vic and I was going to be called Alfie.
I thought to myself, "no one's called Alfie", and then they said his surname was Moon!
WELCOMING A DAUGHTER
Having my first daughter was a special moment.
I had three sons up until that point and we believed we were having another one.
So it came as a total surprise when, two weeks before the due date, Christie and I were told we were having a girl.
We had already been told in an earlier scan that it was a boy, so we had painted the room blue in preparation.
"Check for the winkie," I kept saying. "check for the winkie". But there was no winkie!
When a daughter comes along, everything changes.
HAPPY AND SUCCESSFUL KIDS
I'm so proud and happy to see my two oldest boys successfully doing what they want to do for a living.
Shane Jr was on the verge of becoming a professional footballer when he decided he wanted to go into showbiz.
And Jake got to number one around the world with his band, Rixton.
I know I'm lucky in my life that I can do what I want to do and it's great that they're the same.
Now it's looking like my other kids also want to get into the business.
LATEST PART
Being asked to play the role of Roy Grace was such an honour.
I've been friends with Peter James, the creator of the character, for a long time and he said I was the only person he wanted to do it.
There's talk now of taking it forward, perhaps into television.
In the meantime I love being part of Not Dead Enough and I can't wait to come to Glasgow, where I've been so many times. I absolutely love the place.
l Not Dead Enough is at the Theatre Royal, Glasgow, from April 3-8 and also at Edinburgh's King's Theatre from April 24-29, where former Emmerdale star Bill Ward will take the place of Shane.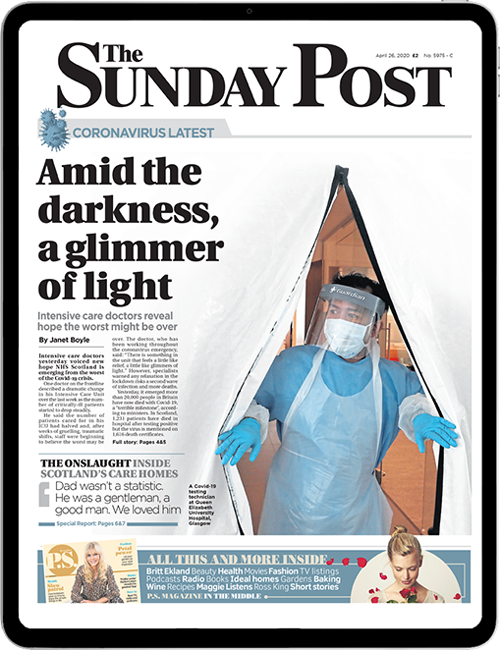 Enjoy the convenience of having The Sunday Post delivered as a digital ePaper straight to your smartphone, tablet or computer.
Subscribe for only £5.49 a month and enjoy all the benefits of the printed paper as a digital replica.
Subscribe