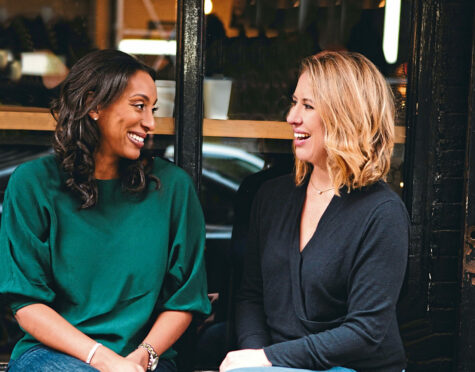 It was "a stars-aligning" moment that brought best buddies Christine Pride and Jo Piazza to co-write their novel We Are Not Like Them.
But it was also the book that took their friendship to the brink. Pride, a successful single black book editor, and Piazza, a white novelist, journalist and mum of two, allowed their own experiences of race and friendship to inform the fiction.
Penned with hope, humanity and humour, it encourages readers to embrace uncomfortable conversations surrounding race, but do so with empathy, patience and understanding.
The women – who met at the end of 2016 when Pride was editing Piazza's last novel (Charlotte Walsh Likes To Win) and bonded over their shared love of "books, greasy french fries, bad movies, and strong cocktails" – knew they wanted to continue to work together.
Speaking from New York, Pride tells P.S.: "It occurred to me that this was a stars-aligning moment. We could bring our unique perspectives as a black woman and a white woman to the table. It would not be as good a book if I wrote it on my own or Jo wrote it on her own."
Set in Philadelphia, the novel follows lifelong friends Jen – white, pregnant and married to a police officer – and Riley, a black local TV reporter. But their relationship is rocked when Jen's husband is involved in the shooting of an unarmed black teenager.
Their compelling perspectives emerge as they confront divided loyalties and unaddressed differences, exploring head-on how race and class divisions can polarise communities, traumatise generations and influence the media and justice system.
Its execution, though, was fraught with challenges – working full-time while writing from opposite sides of the country and in different time zones was tough enough. Add to this discussions around race and it could have been a recipe for disaster.
San-Francisco-based Piazza admits: "We constantly had disagreements. We still do." While disagreements about the writing process were resolved by focusing on their respective strengths and eschewing ego, those of race were more tricky.
Piazza admits that early on she was "incredibly self-conscious" her co-writer was her only close black friend, while Pride had many white friends. Her first reaction when asked why that was "to get defensive".
Pride explains: "This defensive reaction and hurt feelings go on a cycle you can't break yourself out of – accusation, defence, conflict, shut down. We had to push through that.
"But it was crucial to the book. We practise what we preach. Our characters do in a way mirror the journey we were on, even if we didn't realise it. One of the early things that came up in conversation with us was if we can't talk about those things we can't be close friends and that is mirrored in the book.
"We went to the brink once, maybe twice. The lesson we learned was our relationship was more important than that. It is not a 'you are going to have one great conversation and learn and share everything about race'. Get comfortable with being uncomfortable is really the lesson."
Piazza says: "We want readers to embrace conversations about race. To just go there at work, at home, during the holidays with your cousins across the Christmas lunch table. Above all, we want this book to feel hopeful. It is a celebration of not letting our differences divide us."
Christine Pride & Jo Piazza We Are Not Like Them, HQ, £14.99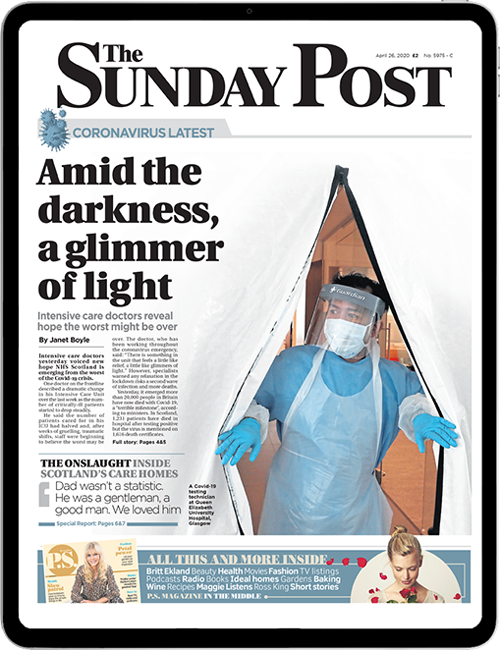 Enjoy the convenience of having The Sunday Post delivered as a digital ePaper straight to your smartphone, tablet or computer.
Subscribe for only £5.49 a month and enjoy all the benefits of the printed paper as a digital replica.
Subscribe