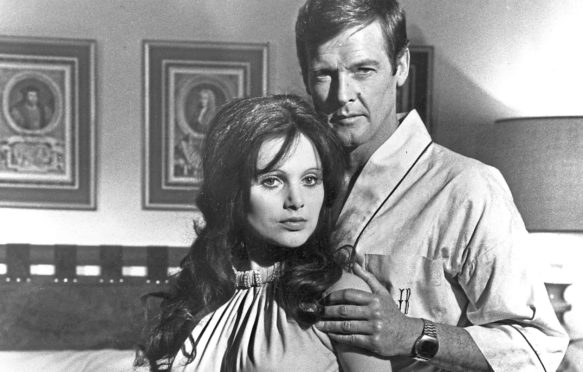 From Madonna to Shirley Bassey, Louis Armstrong to Duran Duran, James Bond theme tunes and their singers get inside our heads as deeply as the movies.
As a former Bond Girl helping keep the 007 music alive, Madeline Smith knows that better than most.
Now touring the country with a special series of concerts in which she discusses all things Bond and a sensational band belts out the famous songs, she admits the world's favourite secret agent seems to inspire great music.
"They've all been hits," says Madeline, who was Roger Moore's very first Bond Girl in Live And Let Die and has also appeared in Carry On Matron, Up Pompeii, Doctor At Large, Taste The Blood Of Dracula and many more roles.
"Warren Ringham is an RAF lad who has formed a number of bands.
"Obsessed with James Bond music, he started out small with a Bond tribute band and was told he'd never have any luck with it and to forget it.
"But he forged on and for this tour has a loyal group, Q The Music, with me as compere for many dates.
"When I looked they had about 12 or 13 members but the other day when we did it in the West End, there were 28 members!
"That was a first, and we had strings and more brass. Warren has a collection of RAF buddies, with the timpani player and male vocal singer one of them.
"There is also a phenomenal lady who sings all the female vocals. She's a stunner!
"I have a script, which he has written, which I occasionally deviate from. It explains to the audience how they have never gone wrong, right from the Sean Connery days to the present.
"Songs, tunes, an incredible medley of wonderful stuff.
"When we did three hours the other night, you realised how every one is a thundering good tune.
"Of course, the Wings one is mine! Live And Let Die. I was Miss Caruso, Roger Moore's first Bond Girl, in the first of his seven James Bond films. That was very nice!"
As she explains, it was also perfectly timed, as Madeline had been having a rough time and was on the verge of turning her back on acting.
"It came at a bad time in my life," she recalls. "I was on the point of arresting my acting career, opting out for a bit and coming back as a more dramatic, better actress. I'd been accepted to be a nurse at St Bartholomew's.
"Also, my father did an emotional flip and told me to leave home immediately, and they were very bad days.
"While I was thinking about what to do, I was offered the part. I was thrilled to bits as I knew how wonderful these films were.
"I'd already worked with Roger Moore on The Persuaders, so I knew what a lovely guy he was.
"Roger had suggested me and he carried a lot more weight than people think.
"If Roger didn't want someone, there was no way they'd be in a film.
"He obviously thought I amused him and looked right for the part. So there I was, in bed with him filming on an icy-cold January morning."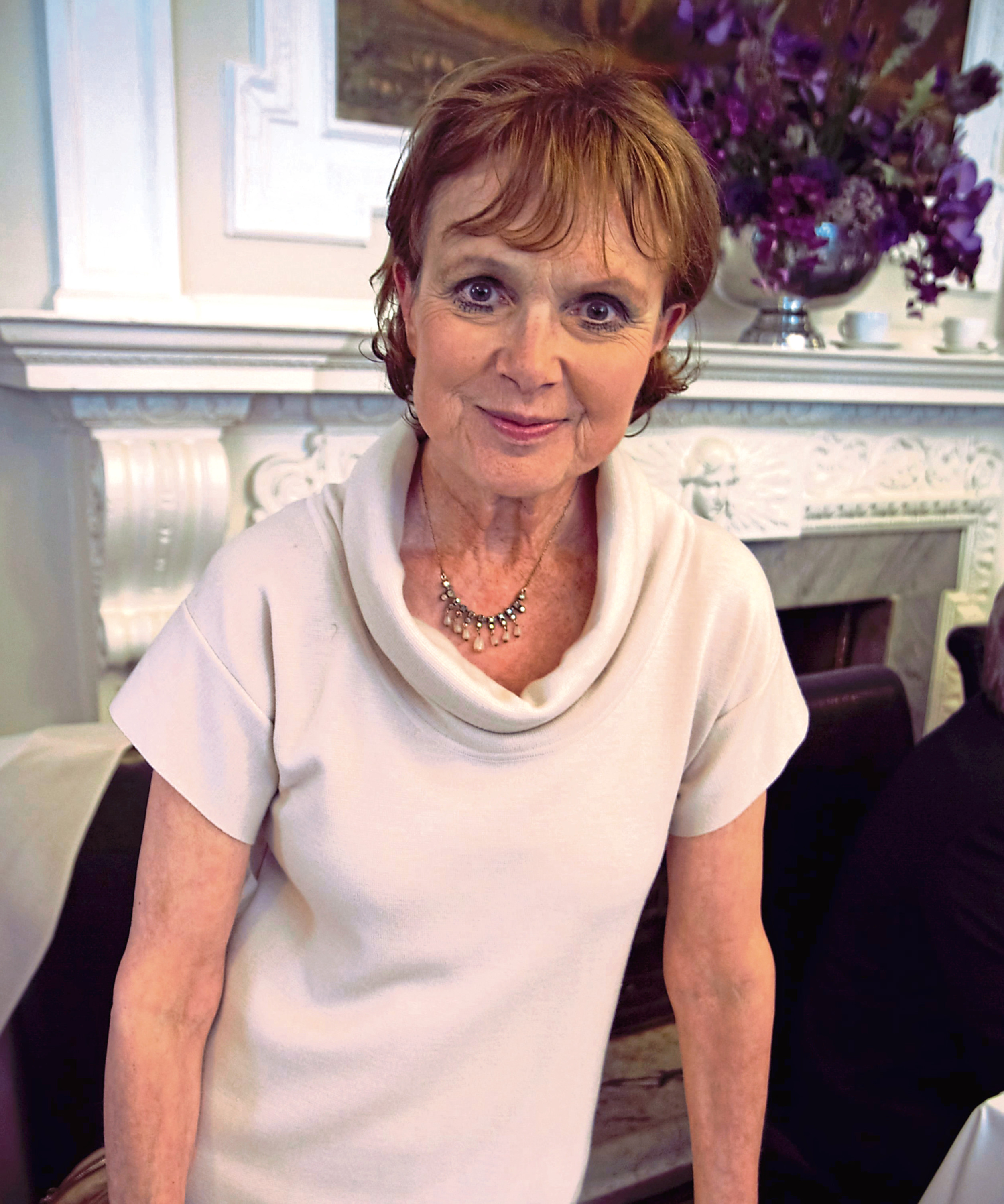 As history has shown, Live And Let Die was a huge hit in 1973, as was the song by Paul McCartney and Wings, and it also boosted Madeline's already amazing career.
She had already worked with many of the biggest names in acting, and would continue to do so, and her career has given her some fantastic memories.
"Immediately after the Bond movie – literally, on an icy-cold February morning – I started work with Alec Guinness on the stage play Habeas Corpus.
"Alec Guinness and Roger Moore were both pretty well-known gents, a couple of real stars, and both knew exactly what they were doing. They were good for me, and I think that was when I began to form, mature and grow up."
In an era when Hammer and others mixed vampires and sex appeal to great success, Madeline found herself starring alongside the likes of Vincent Price and Peter Cushing.
"Theatre Of Blood, with Vincent Price, was wonderful," she says. "Vincent never stopped giggling. He was absolutely adorable, he was funny and bright and clever.
"He had so many strings to his bow. He was a fantastic cook. And it was during that film he fell in love with actress Coral Browne, whom he married, and I witnessed it all.
"Of course, that film was a spoof, very funny and enjoyable."
Admittedly not a big horror fan herself, you might expect Madeline would have preferred her Carry On role. You would not be wrong.
"Oh, Carry On Matron was Heaven!" she sighs. "You couldn't meet a nicer director than Gerald Thomas or a nicer producer than Peter Rogers – and I am not one of those people who gushes about everybody.
"That Carry On team was probably the nicest ever. I had scenes with Hattie Jacques and Barbara Windsor, who were just great ladies."
You might think of the gruff, irascible Captain Mainwaring and suspect Dad's Army legend Arthur Lowe could be curmudgeonly – not a bit of it, according to Madeline.
"Arthur and I, after rehearsing, would go to the station together and stand and talk. Arthur would say every morning: 'Enough rehearsing! No more! I'm going home, and Maddie's going home!' and he'd grab me and off we'd go.
"I did five episodes of the lovely series Doctor At Large with him, and he always maintained that you don't over-rehearse. There will be magic on the day, as long as you don't push it too hard.
"He'd say: 'You wait, Maddie, on the day I'm going to milk it for all it's worth,' and that is what he did. His way of milking was silence, a way of looking, and even now doing this current show, I give the audience a little look, an Arthur Lowe look.
"Just raise an eyebrow, give a little look, that is what I learned from him. If you go on rehearsing, it dies, loses all its oomph."
Those Bond classics will never lose their oomph, especially with such fantastic theme tunes.
For dates and details, visit the website qthemusicshow.com/seetheshow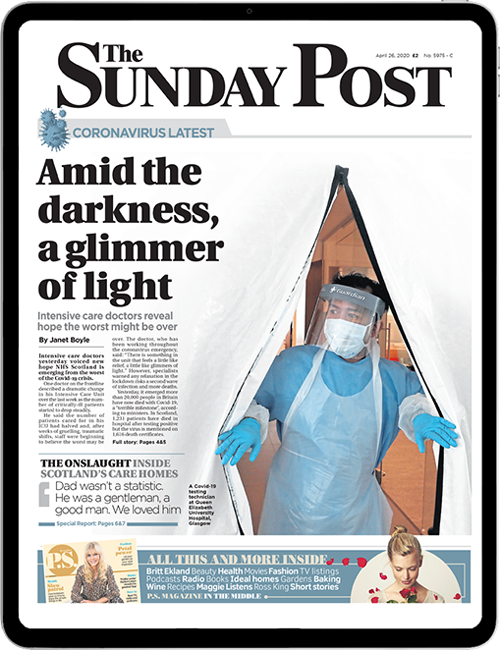 Enjoy the convenience of having The Sunday Post delivered as a digital ePaper straight to your smartphone, tablet or computer.
Subscribe for only £5.49 a month and enjoy all the benefits of the printed paper as a digital replica.
Subscribe