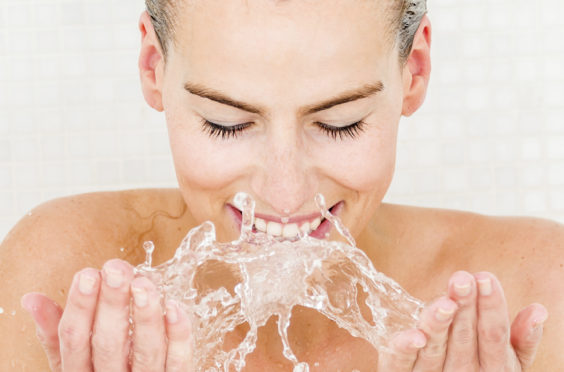 Our mothers promised our red, angry spots would ago away as we got older – after all, acne just affects hormonal teenagers, right? Wrong.
According to the NHS, 95% of people are affected by acne all the way up to the age of 30, and a recent study found there's been a 200% rise in the number of adults seeking specialist acne treatment.
So, what can we do to treat breakouts and sensitive skin?
Lisa de-la-Plain, co-founder of Beauty Flash, shares her top tips.
---
Back to basics
Simply cleansing and treating your skin twice a day will keep breakouts at bay, said Lisa.
"If your skin is prone to oiliness, choose a cleanser like Medik8 Clarifying Foam (£7), which uses salicylic acid to stimulate natural exfoliation, clearing clogged follicles.
"For sensitive skin, look for products containing lactic acid or hydrating ingredients such as glycerine.
"If you have started anti-ageing skincare, be careful not to use very rich creams as they can overload the skin. Oil-free products, like Dermalogica's Oil Free Matte SPF30 (£46.50), will protect against the ageing effects of UV, as well as unwanted spots."
Lose the layers
If you're following a trendy seven-step Korean skincare regime, it might be time to bin your lotions and potions.
Lisa said: "The phrase 'less is more' disappeared from the beauty scene a few years ago, but layering too many acids and creams can irritate acne.
"However, if you still want to use several products to target other issues, including sun damage and wrinkles, layer from thinnest to thickest, and lowest to highest pH.
"If you don't do this, they may cancel each other out.
"For example, acne ingredients like benzoyl peroxide, salicylic acid and lactic acid shouldn't be mixed with retinol as it will break down your skin barrier."
Spot on advice
"Consider what type of acne you have," advised Lisa.
"Inflamed red bumps? Try a spot treatment containing benzoyl peroxide, which kills bacteria and calms redness. For blackheads and whiteheads, you'll want something with salicylic acid like, Dermalogica's Medibac Overnight Clearing Gel (£46), which reduces excess oil and exfoliates dead cells."
Beauty sleep
Remembering to change your sheets could improve your skin.
Lisa said: "Not washing your pillowcase regularly can result in a build-up of dirt, dead skin cells, and even breakout-causing bacteria.
"Switch your pillowcase either daily or every few days, depending on the severity of your acne."
---
Visit beautyflash.co.uk