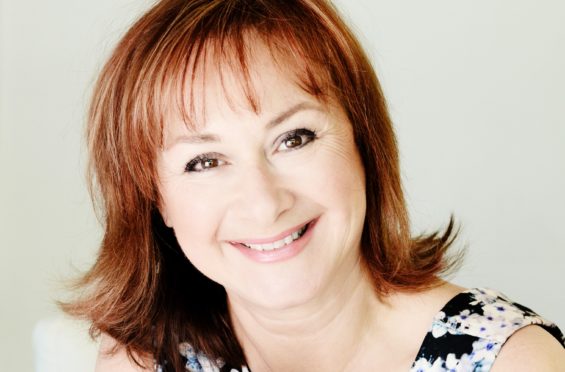 We spend our teenage years layering on thick foundation, bright eyeshadow and glossy lipsticks, before opting for a more subtle look in our 20s and 30s, and sticking to what we know best.
But could our tried and tested beauty routine actually be making us look older?
According to Ariane Poole, it's important to re-evaluate our make-up technique as we age, ensuring we look fresh-faced, just like ageless beauty Yasmin Le Bon.
Good foundations
Ariane says, as we reach middle age, our face shape, hair colour and skin texture can all change, and so we have to adapt the way we apply.
She advises to start with a good base layer: "A common culprit for ageing is foundation, as women get attached to their regular products.
"But you have to find new formulas for more mature skin. Ideally you want to have a lightweight, pigment-rich foundation that doesn't drag, adds luminosity and provides a decent amount of coverage.
Colour correct
Ariane said: "Using the wrong shade of concealer is another common mistake. Too light and your skin will look grey or chalky, which draws attention to fine lines and wrinkles. Too dark and you'll end up looking like a patchwork quilt! This is why I created my Concealer Palette (£23, arianepoole.com), made up of three different creamy, yellow-based shades. If you struggle to colour-match your concealer, try testing it on your throat, as this is the most similar skin tone, texture and colour to our face."
The eyes have it
Using the right technique on our eyes can work wonders for lifting and enhancing the face.
"Over-lining the upper lash line can exacerbate droopy eyes," explained Ariane.
"Instead, focus on lifting the eyes by lining your upper lashes and stopping before you reach the corner. Then, using the same pencil, line your bottom lashes, starting at the centre and moving upwards and outwards. Next, take a highlighting pen and run it upwards on a diagonal from the corner of your eye. This trick will give the appearance of larger, rounder, more awake eyes."
Brilliant brows
Ariane said: "Unageing your brows is super-easy once you know how.
"The first step is getting the correct shape, as the brows you had when you were younger won't necessarily suit your face shape now.
"Older women should try to keep the shape of their brows more horizontal, rather than arching downwards too much, as this will lift the corner of the eye to counteract any sagging or droopiness."