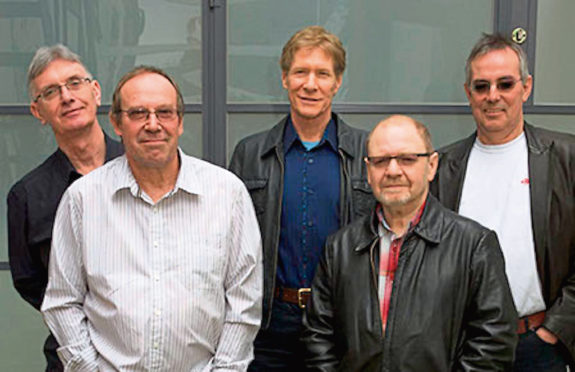 The Blues Band are on the road again, their unique sound a joy to experience.
But if the audience just sat and listened to singer Paul Jones talk about his career, that would be as good.
He's had an extraordinary life by anyone's standards and a career that's taken in punk rock, the Rolling Stones, working with 60s supermodel Jean Shrimpton, acting, TV shows, radio shows and plenty of hit singles along the way.
Now on his latest tour, this time with The Blues Band rather than The Manfreds, Paul spoke to us about some of his personal highlights.
And he's keen to correct some misconceptions about the day he supposedly turned down the Rolling Stones when founder Brian Jones asked him to join his new band.
"The first thing to make clear is I did not turn down the Rolling Stones," he laughs. "I turned down a band which my friend Brian Jones was forming.
"I have speculated that If I had accepted Brian's invitation we would have been in a band but it wouldn't have become the Rolling Stones.
"Whatever Brian's plans were, it needed Mick and Keith in it to become the Rolling Stones. To be honest, I've never felt any sort of envy.
"I'm very happy for Mick and Keith. I'm a bit sad about Brian, obviously. One thing that occurs to me is that if I had said yes, Brian might still be with us.
"Brian was actually very serious.People might find this surprising because the Stones had a reputation for being sort of dirty, but Brian was very fastidious. He was quite neat.
"I liked Brian a lot, but he was quite opinionated. He wanted to call the shots and that is where I think the whole thing fell apart.
"Essentially, the songwriters call the shots and I don't think that was one of Brian's major gifts."
One of Paul's major gifts is an ability and willingness to turn his hand to any kind of work, be it onscreen as an actor or in the studio or concert hall as a vocalist and harmonica player.
Challenged by a big musical name to turn his hand to the Sex Pistols and Ramones and do a couple of their songs with an orchestra, he was up for it.
"Sheena Is A Punk Rocker and Pretty Vacant came along after I had dinner one evening with Tim Rice," recalls the 77-year-old. "I think the wine had been flowing reasonably freely.
"I started holding forth about how the Sex Pistols were nowhere near as musically adventurous and radical as they thought they were.
"Then I said that you could make a version of Pretty Vacant that would sound like Tony Bennett if you had a good enough singer.
"Tim Rice said, 'Right, when are you next free? We're in the studio.' We did it, and Sheena Is A Punk Rocker came about because we didn't have a B-side.
"For me, it was a joke record. I do like things that are a bit off-the-wall sometimes."
If you've never seen his cult movie Privilege you need to check it out. It's pretty off-the-wall in its way, too.
Made in 1967, with Paul starring alongside the lovely model Jean Shrimpton, he plays a pop star in a 1970s world that has become very sinister. In fact, some might think it would be quite topical now.
"As far as I was concerned, the most important thing about Privilege was that Peter Watkins directed it," says Paul, who has acted or appeared in everything from The Sweeney to Evita, BBC kids' quiz Beat The Teacher to Beeb rock opera Trojan Horse.
"He was hot stuff at the time. He had done two major things, a dramatised documentary on the Battle of Culloden and an amazing piece of work about a nuclear Third World War.
"When he got in touch with me, I said yes before I knew anything about it. It was a political film more than a pop film.
"It was about how extremist politicians can manipulate the public if the public is apathetic, so in other words it was a call to all people to involve themselves in the political world.
"Nowadays, I think people are quite good at getting into politics!"
What was Jean Shrimpton, regular face of Vogue and Vanity Fair and voted one of the most important models of all time, like to work with?
"She was an icon, of course, more than I was," says Paul. "Again, like Brian Jones, actually quite serious and quiet, but a lovely person."
Is it a culture shock, juggling gigs with The Manfreds, a pop act, and The Blues Band?
"The only time I get nervous about tours is when it's been so long since we last did one," he says. "You know, I might forget things, like 'What's the second line of that third verse?'
"There are a lot of similarities between The Manfreds and The Blues Band. What a lot of people don't remember is that when The Manfreds first started it was a blues band.
"As a matter of fact, before we were called Manfred Mann our name was The Blues Brothers, long before there was a famous act with that name."
His first love, blues greats from the other side of the Atlantic, inspired his singing style and harmonica playing.
Nobody in the UK had more advice or better tips about the "moothie" than Paul Jones, so what can he tell budding players today?
"You can still get the equivalent of what we called the Super Vamper, the name they gave to the Hohner Marine Band harmonicas back then," he says. "Marine Band might have been like a dirty word in the States in the 60s, as it smacks of militarism.
"You used to get three for a pound. They were six shillings and eightpence in old money. There are three of those in a pound.
"Mind you, a pound bought you a lot of things in those days. Nowadays, that same equivalent is about £35.
"I did have a guitar once, in the days of skiffle. We would learn the three chords B, A and what's that other one called? Fortunately for the world, my girlfriend literally had a crush on my guitar.
"She sat on it at a party and reduced it to match wood. It wasn't the end of the relationship but it was the end of that guitar."
Paul and The Blues Band are on a UK tour throughout June and July.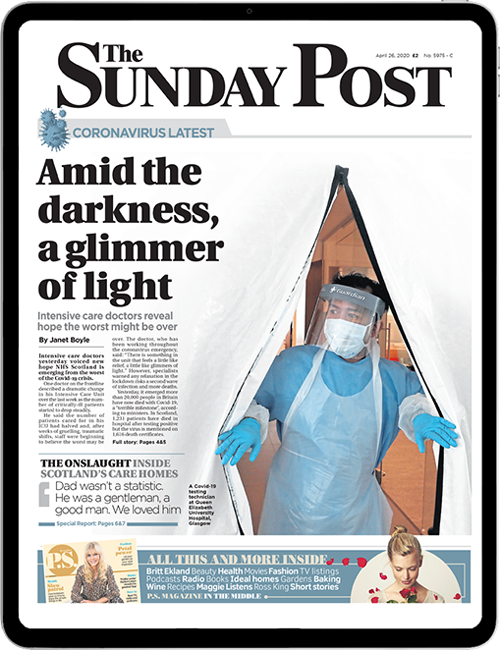 Enjoy the convenience of having The Sunday Post delivered as a digital ePaper straight to your smartphone, tablet or computer.
Subscribe for only £5.49 a month and enjoy all the benefits of the printed paper as a digital replica.
Subscribe