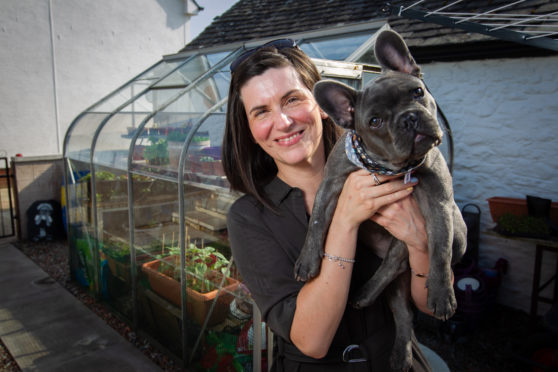 A puppy has been brought back from the dead after being resuscitated by a retired A&E nurse.
Louis the French Bulldog collapsed and lay with no signs of life after careering head-first into a greenhouse.
Retired emergency nursing auxiliary Jean Halliday, who was looking after the pup for her daughter Claire, saw the life drain from him.
"Louis scuttled under a shelf at the bottom of the greenhouse and rolled over lifeless," said Jean, 70, from Lockerbie.
"He had been charging around the garden when he turned a corner and hit the greenhouse full-on. His tongue turned blue he looked listless.
"I knew from working in A&E at Dumfries Royal Infirmary for 25 years that he had gone. So I started hitting on the chest, gentle thumps, till I got him back again."
Jean then rushed Louis to the vet with her husband driving. All the way there Jean worked to keep Louis breathing. On arrival, the vet gave him oxygen but then advised Claire the only chance of his survival was to get him to Vets Now, a major centre 70 miles away in Glasgow.
"We were distraught because Louis is like a child to us and he was just 17 weeks old," said Claire, from Lockerbie.
"He was really lucky that my mum had trained in CPR at her nursing job."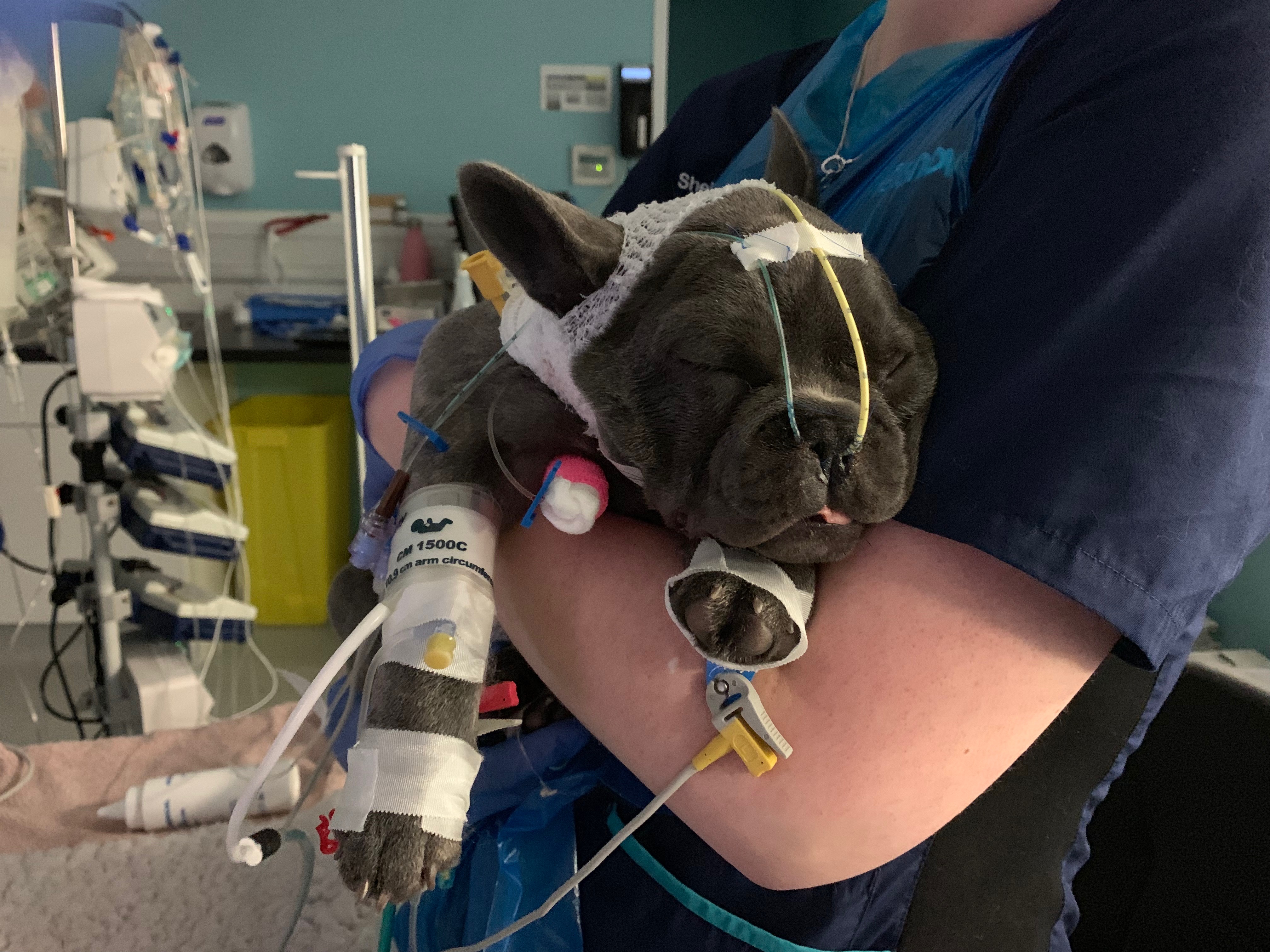 In Glasgow, vets rushed Louis to their intensive care unit where they worked to keep him alive – but warned he had only a one-in-five chance of surviving.
However, Louis did survive and, following three days on life support, he was allowed home a week later.
Claire said: "Everybody was rooting and praying for him and God was definitely looking after him for that period.
"The Vets Now hospital team worked round the clock to keep him alive. It was just like a baby intensive care unit with all the monitors and wires."
Intensive care specialist Kerry Doolin said: "We wondered if he would be able to live the life of a normal dog if he survived but, thankfully, he responded to the intensive treatment and kept reaching all the targets we set for him.
"Louis is such a character and obviously quite a fighter to survive this ordeal. He obviously means the world to Claire and it's everything to us that he pulled through."
Louis is Claire's first French Bulldog and she knew to expect a character as they get the nickname "clown dogs" for their antics.
"But we didn't know how much his clowning around would get him into trouble," said Claire.
"He is now back to racing around like a lunatic, but there is no chance of another accident with the greenhouse – that has been cordoned off to keep him away."
Jean, who is also animal-mad with four dogs of her own, said: "I retired seven years ago but haven't forgotten the basics of resuscitation.
"It was just a matter of spotting the danger signs and swinging into action with all the training I'd had.
"We don't know what we would have done if Louis had not made it."
Plucky little Louis racked up a £10,000 bill for his week in intensive care. But Claire had taken out a pet insurance policy just days before his accident and it footed £7,000 of it.
"We're not upset about making up the cost," said Claire. "Louis is priceless."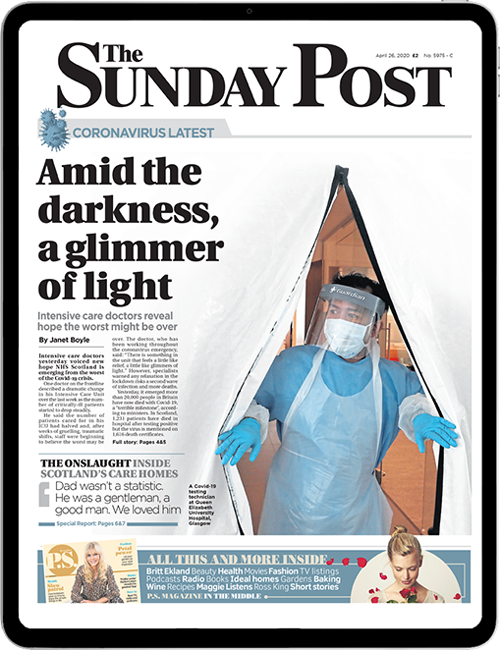 Enjoy the convenience of having The Sunday Post delivered as a digital ePaper straight to your smartphone, tablet or computer.
Subscribe for only £5.49 a month and enjoy all the benefits of the printed paper as a digital replica.
Subscribe