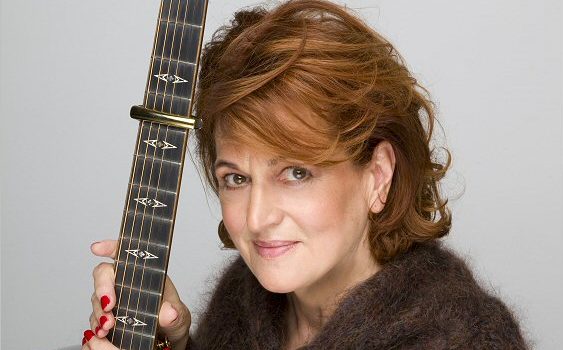 Take a socially-distant stroll down one of the paths which wind through Edinburgh these days and you might catch sight of Barbara Dickson whizzing by at a blistering speed.
You may even catch a glimpse of her cackling while she does it.
Cycling is one of the hobbies the singer, songwriter and TV presenter has taken up during lockdown, and no one's more surprised about it than the 72-year-old.
"I'd originally taken up running during all this," she said. "The bad news is, I've had to stop because I seem to have pulled the muscles in my right knee, and I've been in pain and had to stop.
"So, while I'm sorting that out with my virtual physio, I've been cycling. That has been a fundamental change for me. I've been taking one of the city bikes and going down the routes like the Wicked Witch of the West at about 90 miles an hour!"
Like one of her city cycles, freewheeling Barbara's career has followed a slightly meandering path.
Born in Dunfermline, she was originally a successful folk singer, then a musical actor – starring in the likes of Blood Brothers – and followed that with a hugely successful turn as a pop star, with hits such as I Know Him So Well and January February.
And not content with taking up running and cycling in her 70s Barbara also became a reality star over the past few weeks by appearing in the BBC's The Real Marigold Hotel.
Does this mean she's going to be dining on beasties via Bushtucker Trials soon?
Don't count on it.
"Marigold wasn't a difficult decision," she said, "It's a highly-regarded television series. It's not controversial. You don't have to eat grubs, and you don't get voted off. And it's not competitive in any way.
"I don't watch any of those television programmes, because I'm not interested in celebrities and what we do.
"What interested me about Real Marigold was, it was a group of people, all of whom in varying degrees I knew of.
"The lovely thing about it was that I've never been to India. So it was really great to be taken there with a group, looked after and shown all sorts of aspects about Indian life.
"I met lots of lovely Indian people. And, also, it did me no harm. I mean, I didn't look ridiculous. I didn't seem absurd, in any way – which is very important to me."
On her trip to the subcontinent Barbara made friends with Coronation Street star Susie Blake, and fellow Scot, and Dragons' Den star, Duncan Bannatyne.
"I just felt really at home with Susie from the get-go," she said. "And I liked everybody. There was nobody there I thought was a pain. Duncan's a working-class Scot like me, he's still a boy from Clydebank. He's still that person he was when he was in Scotland and so am I. It was lovely to do it and they were great.
"As far as Marigold is concerned, it was a lovely experience."
Reality TV shows these days seem to be riven with fallings out between stars. Barbara said there wasn't any danger of that – mainly due to the age of the participants.
"I think that you need to get people who are in their 20s or 30s if you want fighting and shouting at each other," she laughed.
"When you get to our age, although we tend to be probably a bit more set in our ways, we don't really want to be that confrontational.
"I'm not competitive but if I do anything I want it to be good. I don't particularly want to come first. I'm not bothered as long as I don't do badly."
This modest approach applies to another of Barbara's latest activities.
Her brother, a fine artist, lives in Canada but the pair remain close. Although they struggle with technology – like the rest of us – the pair video call regularly.
He is offering Barbara advice on the still lifes which she has taken to painting recently.
"I've also done a couple of drawn self portraits by looking at myself in the mirror and drawing, which is good discipline.
"But, but my brother, who is also a wonderful sculptor, says that yeah, do that – but try to let your mind go into neutral as well.
"It's so I paint something really original, it's not like looking at a photograph.
"I won't let you see them, no! I'm not a good enough artist. I'm doing it for myself and it's very therapeutic and helpful.
"These are the things that feed your soul.
"If you haven't got anything like that, if you're unable to tap into something like that, it's much more difficult to deal with the nuts and bolts of life."
Before the country locked down, Barbara was touring – and she is already planning her next one, which begins in March next year.
The Scottish leg comes to the Royal Concert Hall in Glasgow and then the Usher Hall in Edinburgh, before swinging by Carnegie Hall in her home town of Dunfermline.
These shows give her more freedom than when she was on Top Of The Pops.
"Tours are different every time – I'm not talking about pyrotechnics or costume changes, that's not what I do," she explained. "I have a band, there's five of us on stage. I play guitar and keyboards, as well.
"When I was a pop star they used to say, please don't bring your guitar because we can't see you properly. So all that rubbish is gone and I can now play and sing whatever I want."
Barbara has been married to Oliver, a TV director, for the past 35 years. They have three grown-up sons but, so far, no grandchildren.
"None of my sons have yet really properly paired off," she said. "I live in hope and I'd like for someone to get going fairly soon but, you know, it's one of those things you can't make happen.
"And I'd rather it was right. Because the one thing I would, I would really feel sad about is if they hooked up with somebody and they had a child, and then they split up. I'd much rather they got it right.
"I keep teasing them and saying I'll be too old to take the grandchildren to feed the ducks or to go down to the Botanics with them.
"But, you know, you get what you're given.
Living in Edinburgh city centre suits Barbara, and the lockdown, she says, hasn't made her crave a more rural lifestyle.
"There's no traffic around Edinburgh city centre," she added.
"It's this amazing thing where you can hear the birds chirping – you can almost hear the grass growing. I love nature anyway, which is really bad considering I live in the city centre.
"It's great to have that connection and, in Scotland, we're very lucky because our city centres are green places, aren't they?
"Would I move to the countryside? No, not at my age.
"I think that what you do is you move to rural locations when you're younger.
"And the older you get, the nearer the hospital you get…"
For someone cycling at those speeds, perhaps it's not the worst idea…
---
The Real Marigold Hotel is available to watch on BBC iPlayer.
---
Long and winding road
Folk tale
Barbara started performing in folk clubs in her native Fife in 1964. Her early work included albums with Archie Fisher. Her first solo album was Do Right Woman in 1970.
Stage right
Barbara starred in the award-winning musical Beatles musical John, Paul, George, Ringo … And Bert, and Andrew Lloyd Webber asked her to record Another Suitcase In Another Hall in 1977. She went on to star in the musical Blood Brothers in 1982.
Pop stardom
Tim Rice approached Dickson to take part in the recording of the concept album for the musical Chess in the role of Svetlana in 1984. Dickson's songs on the album included I Know Him So Well, a duet sung with Elaine Paige. The song was a worldwide hit.
On the box
In the 1990s Barbara changed tack again. She appeared in various television dramas including Taggart, The Missing Postman and the acclaimed crime drama, Band Of Gold.
Tour de Force
Barbara is currently working on a new studio album, which is out later this year. She's also gearing up for her next tour, due to begin in March next year – tickets are available now.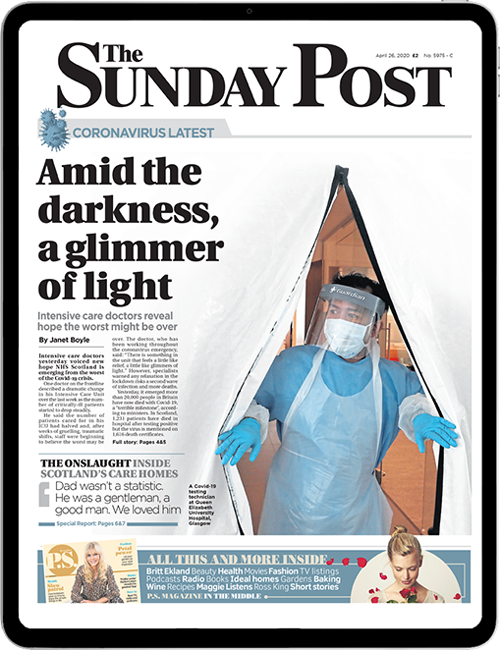 Enjoy the convenience of having The Sunday Post delivered as a digital ePaper straight to your smartphone, tablet or computer.
Subscribe for only £5.49 a month and enjoy all the benefits of the printed paper as a digital replica.
Subscribe