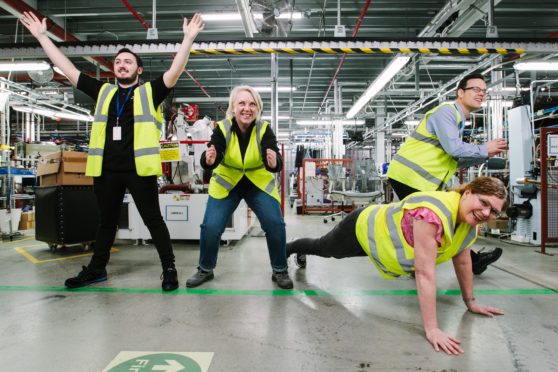 Giving desk-based workers paid exercise breaks would cut down on absence rates and boost productivity, according to research.
A study has found daily, 15-minute bursts of physical activity in the workplace could help counter the two biggest causes of sick leave – stress and musculoskeletal disorders.
The study also found paid physical activity could help boost productivity, despite taking staff away from their core duties.
But, despite the benefits, experts at Stirling and Highlands and Islands universities – who have been involved in measuring the success of the Daily Mile initiative in Scottish schools – have warned resistance to the scheme comes more from employees than employers.
Work-related stress drains the UK economy of £13 billion a year. Musculoskeletal disorders, such as bad backs and repetitive strain injuries, cost a similar amount.
The research, which drew on interviews of workers and ­managers at three major Scottish ­organisations, found "many anticipated ­benefits from such an initiative, ­including productivity and reduced sick leave."
"Despite this, several additional barriers were raised, including the structure and nature of the working day and workplace culture and norms that would need to be addressed before such an initiative would work."
The study concluded: "Even if physical activity opportunities were provided to employees in paid work time, significant barriers for both employees and employers would need to be addressed in order for such an initiative to be successful.
"While some barriers, such as the logistics of providing cover for frontline staff, can ­potentially be overcome, there is an urgent need to challenge current ­attitudes and culture towards physical activity at work. Until this occurs, activity in paid work time is unlikely to be successful."
Lead author Dr Gemma Ryde, of Stirling University, said: "Employers said they expected physical activity would increase productivity, even though workers would do marginally less work a day.
"But there was hesitancy from employees. They worried what their ­manager would think. In reality, the managers were ­actually ­saying 'I'm totally on board'. There seems to be an ­element on internalised guilt in the employment culture. Workers seem to be worried about how they are perceived."
Dr Ryde is now trialling ­exercise breaks among ­ Lanarkshire factory workers.
ACS Clothing, a sustainable fashion company, is to offer staff paid exercise sessions, including walking and pilates, at its Eurocentral base. And Dr Ryde hopes the initiative will catch on just like the successful Daily Mile project eight years ago. Introduced in one primary school class in Stirling in 2012, it has subsequently been credited with significantly improving children's health.
In 2017, the Scottish Government wrote to every nursery, school, college and university in the country asking them to take part in the health challenge.
Dr Ryde added: "The Daily Mile is a classic example of how ideas take hold. It started with one school. The Scottish Government got on to it secondhand and started advocating for it. Paid physical activity could be the same."
Anthony Burns, of ACS Clothing, said: "Our company is committed to getting all our staff fit for life, and fit for work, by encouraging our people to undertake 15 minutes of activity every day in work.
"We are convinced this ­initiative is helping our people be healthier, happier and our company more productive."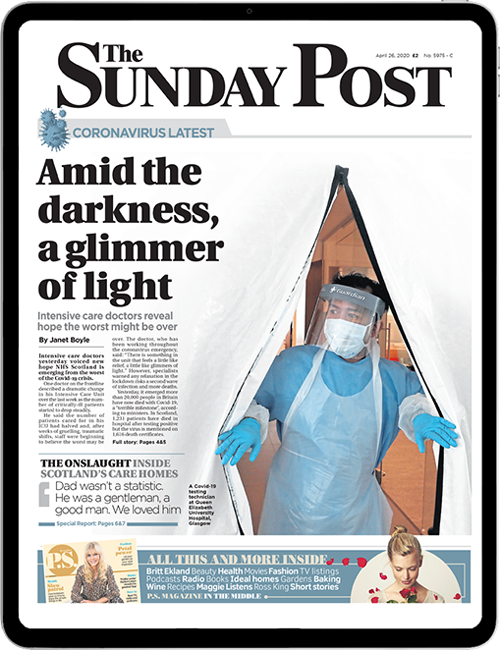 Enjoy the convenience of having The Sunday Post delivered as a digital ePaper straight to your smartphone, tablet or computer.
Subscribe for only £5.49 a month and enjoy all the benefits of the printed paper as a digital replica.
Subscribe