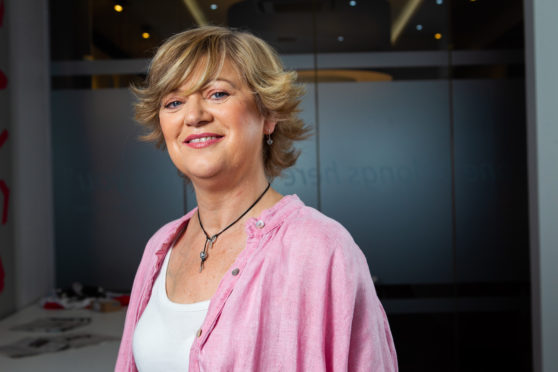 When you are reading this, I will be living my nightmare and "running" my Edinburgh Meadows half marathon.
Whether it is a success or a failure, I will probably be back in a wheelchair the day after, letting the sores and the dented ego recover and hoping that it is only superficial damage on both counts.
I think it's fair to say running won't be my thing anymore, due to impact damage to my stumps and I'm really struggling with that conclusion as a full marathon had been on my to do list for some years.
When I ran the New York marathon in 2003, before I lost my legs to sepsis, it was a once-in-a-lifetime badge of honour and I said I would never repeat the experience.
But the odd and unexpected result of being a quadruple amputee, particularly one who pushes so hard not to be considered disabled, is that all the achievements from my previous life now only serve as a challenge not only to be repeated but bettered.
Maybe I've made that rod for my own back by going for the hardest goals and certainly there are more people trying to stop me pushing myself too hard than there are encouraging me on, but mostly and honestly, it's about taking every opportunity put my way.
When I speak publicly, trying to motivate or inspire people to "find their feet", I suggest that grabbing all those chances, with my nearly-new hand transplants, has been and is still key to my positive thinking and successes.
I have no idea what's going to happen at the point of saying yes, whether the challenge will be life-changing or just a bit of fun, but I dive in regardless, getting excited initially and often regretting it straight after that!
Every single one – from resitting my driving test to climbing Kilimanjaro – has been hugely rewarding and I'm proud that, even in my sickest, life-threatened, lowest hour, I was able to push myself, change mindsets, enforce policy change and make just a little difference with the hope being that my little ripple goes on to make huge waves some way down the line.
That doesn't help my poor legs though!
I have a protruding fibula bone, just below my knee, and every time I run, the tissue surrounding it flares up with the impact.
In my last P.S. column, I described how the lump was so large it looked like a Brussels sprout stuck to my leg.
Turns out it, it was no laughing matter, as I began experiencing symptoms of cellulitis infection.
Having a reduced immune system, my care team were on high alert as any infection could turn critical and even risk rejection of my hands.
So, in summary, I'm not "tapering" my running as I thought I would be at this stage. I'm not fit and strong and I'm almost certainly going to have a painful day ahead, but I won't cancel. I won't take the easier option and I won't let people down.
I might not be great but I show up, with a cheeky grin. (It makes people wonder what I've been up to!)
If you're in a position to give, all money raised will be going towards helping other amputees challenge themselves and overcome their obstacles, big or small.
To donate, go to bit.ly/CorHalfMarathon
---
Cowardly words hurt so much
Imagine waking up to find your life all over the press and social media and hundreds of nasty, negative, messages from anonymous cowards who ignore the fact that they are commenting on real people, with families and friends.
The tragic and shocking news last month about Caroline Flack hit me hard – another young woman gone far too soon.
Social media seems to have taken away the consequences of words and actions and I hope this is a reminder that what you're putting out there can affect people.
I was pleased to see the reaction of the #bekind trend, but I've already noticed it fading away.
What will it take for that sentiment to stick around?
---
Challenge yourself to help out
At Finding Your Feet, we struggle to raise funds for all the clubs we put on to encourage amputees out from isolation.
Initially, public generosity was huge but it's hard to keep interest high – despite all the testing challenges they make me do!
I thought readers might be interested to know how hard it is for small charities to get public funding, so next time you're in a position to give, volunteer or support in any way why not look into the grass roots charities helping your communities and vulnerable people every day?
We're proud that at Finding Your Feet we have an open door for people to visit and see where their money is going – I'd love to see you soon.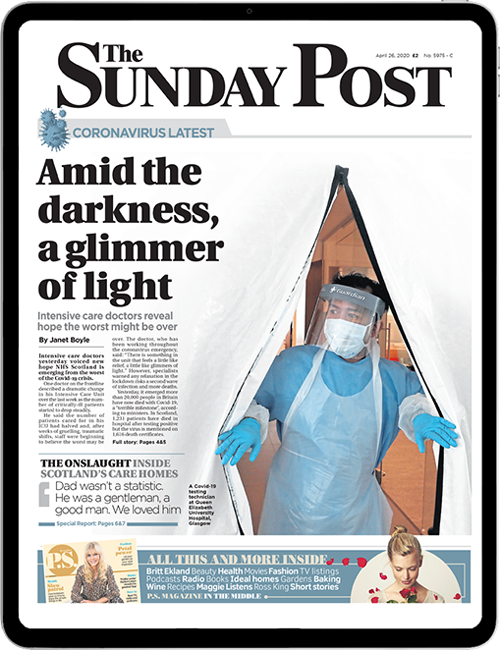 Enjoy the convenience of having The Sunday Post delivered as a digital ePaper straight to your smartphone, tablet or computer.
Subscribe for only £5.49 a month and enjoy all the benefits of the printed paper as a digital replica.
Subscribe