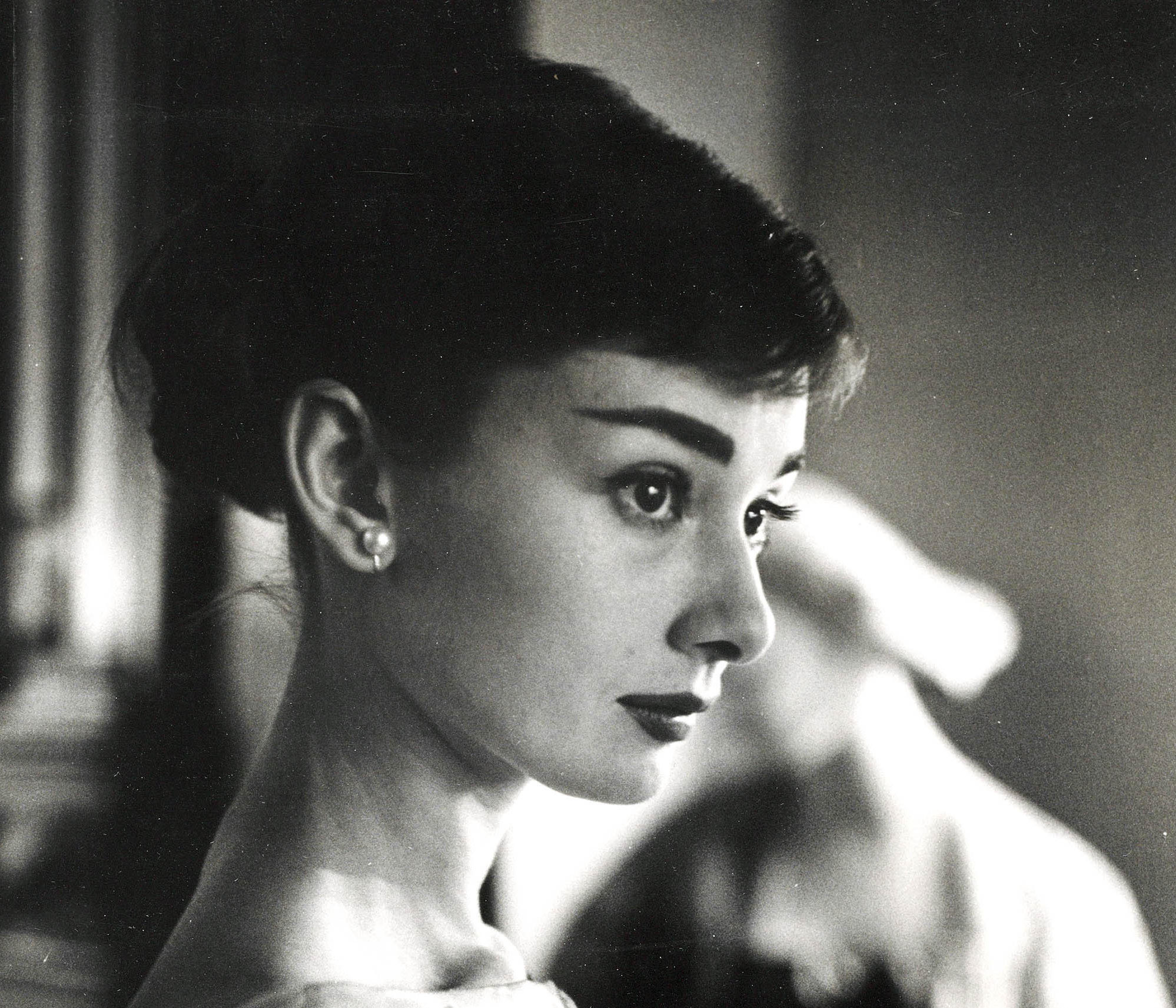 SCREEN star Audrey Hepburn's pearl earrings and a pair of her pale pink ballet pumps are going under the hammer.
Christie's is holding an auction of more than 200 items that once belonged to the Oscar-winning Breakfast At Tiffany's actress, to coincide with what would have been her birthday.
The online auction, next month, is the final in a series of three sales from the personal collection of the late film star and fashion legend.
Estimates range from £200 to £15,000.
Hepburn's fans can bid for the Gigi star's ballpoint pen, in a fitted Christian Dior case, which she carried in her handbag from the 1970s until her death, aged 63, in 1993.
Other highlights include a letter from her co-star Gregory Peck, and a sheet of gelatin silver contact prints from her final scene as Holly Golightly from the 1961 movie Breakfast At Tiffany's.
Items from Hepburn's wardrobe include an ivory wool gabardine coat from 1968, and an embroidered, black, velvet Giorgio Armani sequined evening jacket from the 1980s.
The cultured pearl earrings, synonymous with Hepburn's classic style, could fetch £12,000.
Hepburn's son Luca Dotti said that the My Fair Lady star loved pearl earrings for their warmth against her skin.
She wore clip or screw-back earrings and can been seen with the design going under the hammer in several photographs and films from 1954 onwards.
They were the only earrings of this type, with a fine loop connecting the single pearl with its back, in Hepburn's possession at the time of her death and most closely resemble a pair worn in the films Charade and Paris When It Sizzles.
Dotti said that his mother "hated the idea of spending a fortune on diamonds and gold".
"What she really loved were pearls because of their purity, the fact that they were made by nature," he said.
Other jewellery includes a Cartier brooch of her favourite animal, a giraffe, which the actress, also known for her love of dogs, identified with, because of their long necks and large eyes.
Hepburn's fans can also bid for her mini Papillon, Louis Vuitton, make-up bag and the dancer and actress's leather ballet pumps from around 1960 to 1970.
The late star's sons, Dotti and Sean Hepburn Ferrer, said: "Having taken 25 years to be ready to share our mother's personal world, we were truly touched by the global response to Part I and II of her collection.
"It is with pleasure that we now present Part III, a further group of her belongings that we feel will be of interest to her ever-growing base of admirers."
Christie's online sale Audrey Hepburn The Personal Collection Part III opens for bidding on May 2 and closes on May 9.