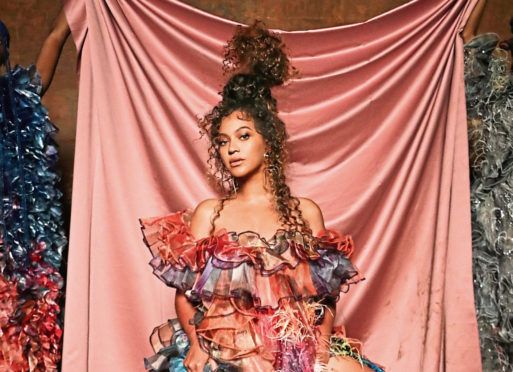 It'll be grab a Grammy night soon – as the nominations for the biggest music awards show in the world were announced last week.
And, once again, no one can touch Queen Bey.
Beyonce didn't even release an album this year, but she still managed to land a staggering nine nominations.
This year looks to be all about the girls, with Taylor Swift and Dua Lipa each getting six nominations.
The big question for me is whether the show will take place looking like previous years' ceremonies. It's at the end of January, so will the Covid-19 vaccine make a difference?
Organisers hope so – and there are plans to film it with no audience, a limited audience and even a full ceremony. A sense that maybe normality is beginning to return to showbusiness, perhaps.
Last week was Thanksgiving here in the UA, and I found myself celebrating this most American of holidays by giving a type of thanks of my own.
During these Covid times I've had to travel to cover news stories all over the US – from Houston to Washington, from Miami to Vegas.
Hawaii has recently "reopened" in the face of Covid. It's one of my favourite places in the world, and one of the most beautiful. I was asked to go there to film over Thanksgiving, and I'm happy to say I'm still there.
I shared a plane ride with Pierce Brosnan a few years ago and he told me the Island of Maui was "a truly magical place". The former Bond had a home there for many years, as has A-listers such as Clint Eastwood and Oprah Winfrey.
Getting here hasn't been the easiest but, then again during the pandemic that's no bad thing. If you visit Hawaii you normally have to quarantine for 14 days.
However if you take a Covid test within 72 hours of travel you are exempt from this. It sounds OK, but with more and more people being tested there's a bit of a backlog at the moment.
As you wait for your results you start to worry as the margins can be tight. I was getting agitated waiting for my results to come in – finally it arrived at 11pm before my 9am flight the next morning. Phew! I was delighted to be Covid negative, of course.
At the stunning Four Seasons Resort Maui at Wailea, which just reopened this weekend, general manager Marc Bromley greeted all the "new" arrivals to paradise personally.
The staff really went all out to make everyone feel incredibly safe but also very welcome. Some of the staff have not worked for eight months which obviously involved a lot of hardship.
Masks are worn all round the resort, except when you're eating in or in the pools, and social distancing is observed at all times. It struck me as I wandered round how strange it is that we've become accustomed to some of these things so quickly.
So I give thanks at this time for being able to say Aloha from Maui, realising how lucky I am and to hope that soon we will return to some kind of normality soon!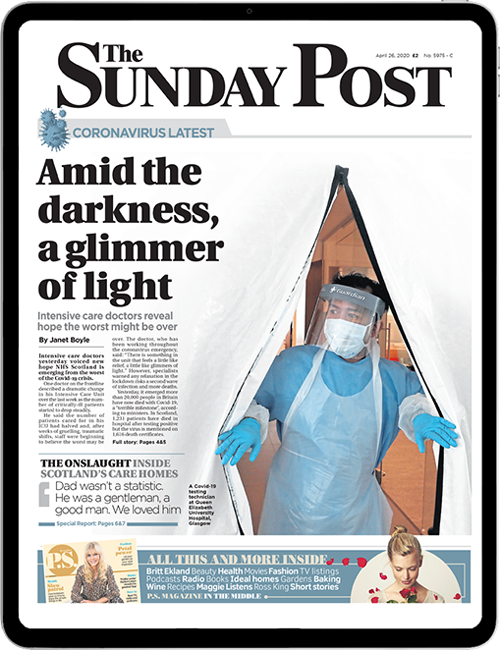 Enjoy the convenience of having The Sunday Post delivered as a digital ePaper straight to your smartphone, tablet or computer.
Subscribe for only £5.49 a month and enjoy all the benefits of the printed paper as a digital replica.
Subscribe