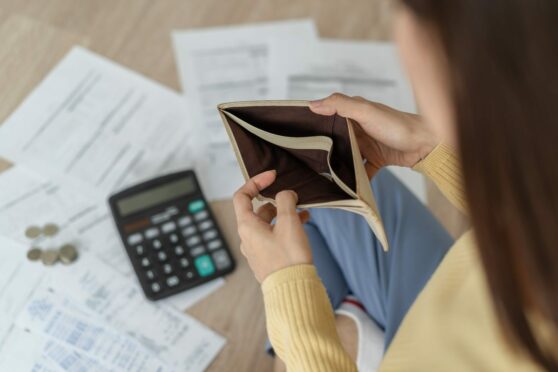 In these uncertain times, it helps to know that one can apply for a credit union loan to help with cash emergencies.
Some Sunday Post online content is funded by outside parties. The revenue from this helps to sustain our independent news gathering. You will always know if you are reading paid-for material as it will be clearly labelled as "Partnership" on the site and on social media channels,

This can take two different forms.

"Presented by"

This means the content has been paid for and produced by the named advertiser.

"In partnership with"

This means the content has been paid for and approved by the named advertiser but written and edited by our own commercial content team.

---
It appears that more people are dealing with short-term money problems, according to a local credit union. That means an increasing number of people are digging deep into their pockets for their day-to-day living, whether that's fixing a boiler or washing machine that broke down, paying for car repairs or even taking care of a sick pet.
"What we're finding is, unfortunately, there's a lot of people coming to us for smaller loan amounts. They're coming to us for loans to pay for food because they've paid for the rent. That's horrible. We do our best to help these individuals out," says John Magill, Scotwest Credit Union's communications and brand manager.
John noted the most common reasons why people are borrowing money this year. They are:
Top reasons for borrowing money in 2023:
Home improvements
Holiday / travel
Car purchase
Car expenses
Household items
Consolidation of other debts
Special occasions, like Christmas
What many people don't know is there are certain types of loans available to them at short notice to help with unexpected expenses. Even better, these loans come without high interest charges or hidden fees.
3 Scotwest Credit Union loans you may need now:
Fast £500 loan
Scotwest Credit Union offers this loan to help with emergencies and guarantees a same day decision for existing members.
It's a good option since most high street banks usually lend a minimum of £1,000 at often high rates. Scotwest, on the other hand, offers fair and competitive loan rates. For example, borrowing £500 over six months would result in paying £35.38 in interest, with monthly payments being £89.
John says: "We would encourage people not to keep that loan for longer. But we can give somebody six months or a year to pay that off and on much better terms than payday lenders and many other short-term loans available. They can pay it almost immediately if they want to. But because it's not a huge interest rate, they've got that breathing space."
"We're very ethical lenders. If a member can't afford a loan, we're not going to give them a loan. We try and encourage people to save money," he adds.
Consolidation loan
John has also observed an increase in the number of people who go to Scotwest for their consolidation loan, which allows members to pay off their credit cards and/or store cards.
"The repayments, when they're all one, could help members pay them off sooner. They'd be actually paying off the debt rather than having the credit card, use it, pay off the minimum and then not ever getting anywhere with it. It's a very good product for people who want to get rid of existing debt."
Green car loan: a unique product
Scotwest is proud that it is one of, if not the first to offer this type of loan. It comes with the credit union's lowest loan rate of 2.9% annual percentage rate (APR) compared to 3.9% APR for its regular car loan.
The green car loan is geared towards people who want to purchase hybrid or electric vehicles, which are more expensive than regular ones.
John says: "That's important to us. We do our best. We are working towards being net zero. It sits well with our desire to be environmentally and socially aware."
In fact, Scotwest has stopped sending out paper statements every year to most of their members, saving 75,000 sheets of paper in the first year alone.
Credit unions or banks?
Credit unions like Scotwest offer the same services that banks do. Savings are also protected under the Financial Services Compensation Scheme (FSCS). In addition, credit unions are regulated in the same way as banks and building societies by the same regulators.
But unlike banks, Scotwest is not for profit and is owned by its members. This means all of its revenues go back to members to pay for services and new products and in the form of dividends on their savings. That's all for only £1 which will be returned if the member leaves for any reason.
Become a Scotwest member
Scotwest covers the entire west of Scotland (Argyll & Bute, East, North and South Ayrshire, East and West Dunbartonshire, Renfrewshire and East Renfrewshire, Glasgow, Inverclyde, North and South Lanarkshire).
This coverage has been extended to Perth and Kinross, Dumfries and Galloway, Stirling and the Scottish Highlands. This means anyone who lives and works in these areas can join Scotwest as members.
Benefits for Scotwest members
Members can save and borrow from Scotwest. They can also attend meetings, vote and stand for election to the board to help run the business. Board membership is shuffled regularly – every three to six years.
For about four years now, members can also nominate organisations for community awards to pay for specific projects.
Currently, Scotwest has about 36,000 members – one of the largest in the UK. The number of young members is growing every year.
John says: "Our tagline is 'where people count'. We're a responsible lender and we care about our members' happiness. Being there for them in difficult times is another reason why we're here."
---
Visit Scotwest's website to find out more about how to apply for a credit union loan. 
Read more: Top tips to manage your savings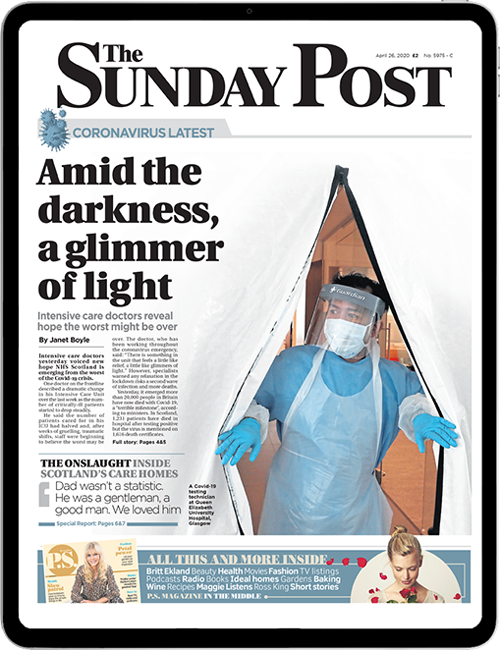 Enjoy the convenience of having The Sunday Post delivered as a digital ePaper straight to your smartphone, tablet or computer.
Subscribe for only £5.49 a month and enjoy all the benefits of the printed paper as a digital replica.
Subscribe