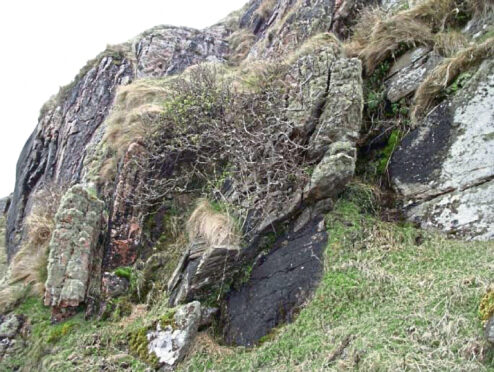 Scientists believe a lone apple tree on an uninhabited Hebridean island may date back to the end of the last ice age.
The crab apple tree on Pabaigh Mor was discovered growing on the windswept cliff face in 2003 but its presence has proved a mystery as there are no known native apple trees – or malus sylvestris – on the nearest islands of Lewis, Harris and North Uist.
Now a scientist who has studied it has formed a theory that it may have taken root at the end of the ice age around 11,000 years ago as the glaciers rolled back leaving the land exposed.
This theory has been strengthened by the existence of another lone apple tree on an inaccessible cliff in Shetland. Another possibility is that the tree dates back to the Viking era when the seas around the Hebrides were a trading highway.
Professor Paul Smith, the plant recorder for the Outer Hebrides for the Botanical Society of Britain and Ireland, said: "If we go back into Viking and subsequent times, actually the west of Scotland would have been a highway by sea.
"There's a possibility it's come through trading that way from somewhere else.
"Or it may be that it's a really, really rare thing that's persisted since the glaciers last rolled back, and it's been part of a tiny, tiny population that's persisted in one place.
"That second idea is perhaps supported by the fact there were two populations found on Shetland, both in places that looked as if they weren't planted as they were on the cliffs in the middle of nowhere. It's all a bit speculative. It's one of life's little mysteries."
The tree on Pabaigh Mor was first spotted in 2003, and Smith later visited the island and took samples from it. They were DNA tested by Dr Markus Ruhsam, a molecular ecologist at the Royal Botanic Garden Edinburgh, who established it was a malus sylvestris.
However, he was also unable to explain how the gnarled eight-foot tree came to be growing in a crevice on the cliff face. Apple seeds or pips are usually dispersed by being eaten by mammals. Seabirds might peck at the flesh but would be unlikely to eat or fly off with the whole fruit. Dr Ruhsam said: "There's a lot of uncertainty about how it got there and how old it is.
"It might have been that an apple tree dispersed into water and went into the sea and a seabird picked it up and deposited it there. There are very high winds and it's very wet. I would say it is quite off the range of a normal apple tree climate."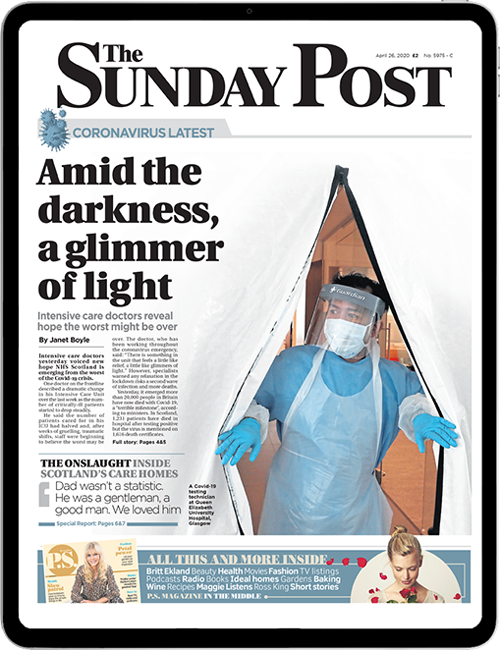 Enjoy the convenience of having The Sunday Post delivered as a digital ePaper straight to your smartphone, tablet or computer.
Subscribe for only £5.49 a month and enjoy all the benefits of the printed paper as a digital replica.
Subscribe