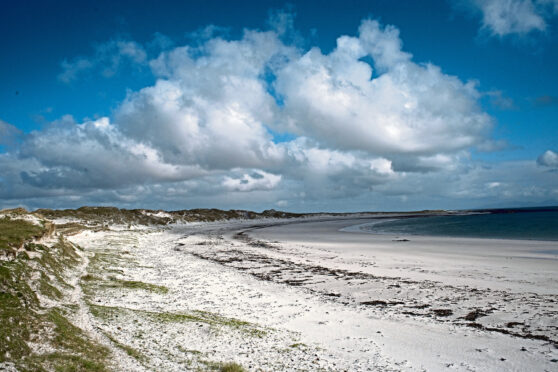 A rare patch of the world's smallest grass found by accident on North Uist has intrigued scientists as it has not been documented in Scotland since 1851.
Botanists stumbled across the tiny grass called Mibora minima – which grows to just a few millimetres in height – while studying dandelions in the sand dunes of the Hebridean island. Despite noting down exact co-ordinates and using GPS, the grass was so small they struggled to find the site for a second time.
But the find – as far north as Mibora minima has been found in the world – has been hailed as highly significant.
Scientists are unable to explain how the grass – which is spread by the wind – came to be established at Baleshare, to the south-west of the island.
More than 1,000 of the plants were found growing in 10 different sites on North Uist, but it has not been found in searches of other islands, including Rum, Canna and Eigg.
Scientists believe Scotland's loneliest apple tree could date back to ice age
Dr Stephen Bungard, a county recorder for the Botanical Society of Britain and Ireland, said: "We were all quite excited by it. Finding really quite a lot of it was very unexpected. I was counting them by the hundred in places, but they are extremely small and difficult to spot."
The grass is rare in the UK and the known populations of it are much further south – the Channel Islands, Anglesey and on the Gower peninsula in Wales. Scotland's population of it is among the most northerly in the world, with the only other northern example in the Baltic States.
It has not featured on the Scottish Biodiversity List as the last official records of it date back to 1851 at Whitelaw Rocks in East Lothian. However, Mibora minima may have existed in Scotland but been too small to be spotted.
Experts now plan to search coastal habitats during spring months to see if it is more widely established. It is an annual plant and prefers open, sandy conditions on top of taller sand dune ridges.
Dr Bungard added: "My guess would be it's been there a long time but nobody has noticed it before."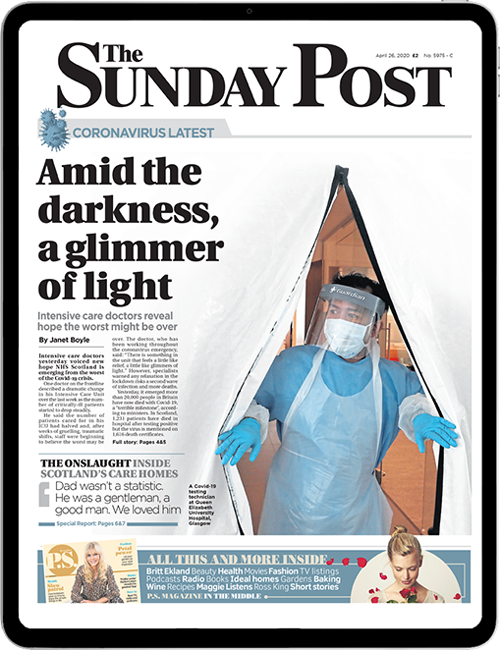 Enjoy the convenience of having The Sunday Post delivered as a digital ePaper straight to your smartphone, tablet or computer.
Subscribe for only £5.49 a month and enjoy all the benefits of the printed paper as a digital replica.
Subscribe