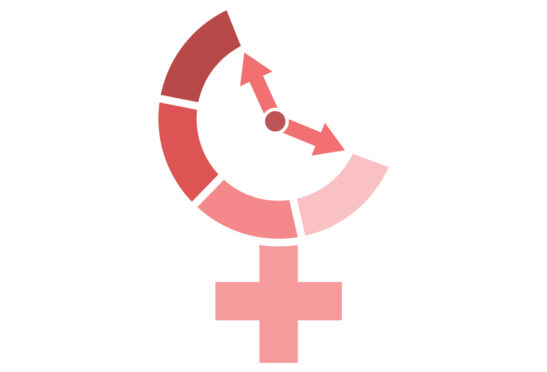 A leading charity supporting women who suffer a potentially fatal condition in pregnancy is adding its voice to our campaign for a Women's Health Champion in Scotland.
Action On Pre-eclampsia is urging the Scottish Government to introduce life-saving tests for a debilitating, high-blood-pressure-linked condition that risks mums' lives and forces them to deliver their babies prematurely. Many of the infants then have to undergo neonatal ICU treatment.
One in 10 women develop pre-eclampsia in pregnancy, sometimes so badly it affects their major organs and they need intensive care or high dependency.
The Placental Growth Factor (PlGF) test to discover which mums are at risk was approved in England by the National Institute for Health and Care Excellence nine months ago but the Scottish Government has not given it the go-ahead.
It did promise the appointment of a Women's Health Champion to help close worrying gender gaps in care and treatment in August last year but Scottish ministers then admitted it might take three years before the position was filled.
After we published an open letter from 17 leading women's health charities, First Minister Nicola Sturgeon announced the post would be filled by the end of the summer but as winter approaches, no one has been appointed. England's first Women's Health Ambassador, Dame Professor Lesley Regan,was appointed in June.
Marcus Green, chief executive of Action On Pre-eclampsia, said: "It's imperative that a Women's Health Champion is appointed as a matter of urgency. The Scottish Government cannot afford to delay any further when women's health and lives are on the line. This is abundantly clear to the 10% of pregnant women affected by pregnancy hypertension (high blood pressure) or pre-eclampsia, a potentially fatal condition.
"Expectant mums in Scotland can't access vital placental growth factor testing for pre-eclampsia, which is now embedded in healthcare across the border in England.
"PlGF-based testing gives clinicians much greater confidence in diagnosing and treating pre-eclampsia, reassures expectant parents that they're getting the care they need, and reduces unnecessary hospital admissions – protecting the NHS's precious resources at a time when it's increasingly stretched."
No time to waste: Charities call on ministers to appoint women's health champion without delay
Tommy's, the largest UK charity carrying out research into the causes of premature birth, miscarriage and stillbirth, has also previously urged Ministers to adopt the test.
The Scottish Government said: "We are currently considering a number of candidates to take on the role of the Women's Health Champion and expect to make an announcement about the appointment soon."
On the pre-eclampsia test, it said: "The Scottish Health Technologies Group who provide advice to NHS Scotland on the use of new and existing health technologies are currently considering recent NICE guidance on PlGF-based tests and will produce an adapted version of the guidance for Scotland with recommendations."
So where is Scotland's women's health champion? No appointment 14 months on
Confirmed: Patients' Commissioner will not probe complaints of patients
By Marion Scott
Patients wanting to complain about their treatment will not be encouraged to contact Scotland's new Patient Safety Commissioner, official papers confirm.
They will instead be told to complain to their health authority, as they do now. Correspondence about the scope of the role, released under Freedom of Information Laws, shows the commissioner will not deal with individual complaints although they will be able to take "reports" from patients and the public.
In June we revealed patients would not be able to complain to the commissioner directly when the Scottish Government used social media to deny our story.
A document outlining the commissioner's role, signed off by ministers, said: "The commissioner would not take on individual complainant cases: there are existing mechanisms for this. But they would be open to receiving reports and information directly from patients, healthcare staff and the general public."
Mesh survivor Claire Daisley said: "Our concern is that if the system doesn't allow for oversight from an independent body such as a Patient Safety Commissioner, and patients are required to engage directly with health boards, that will stymie any early warning system that could quickly identify when things go wrong."
The Scottish Government said: "There are already well-established processes for pursuing complaints or legal actions."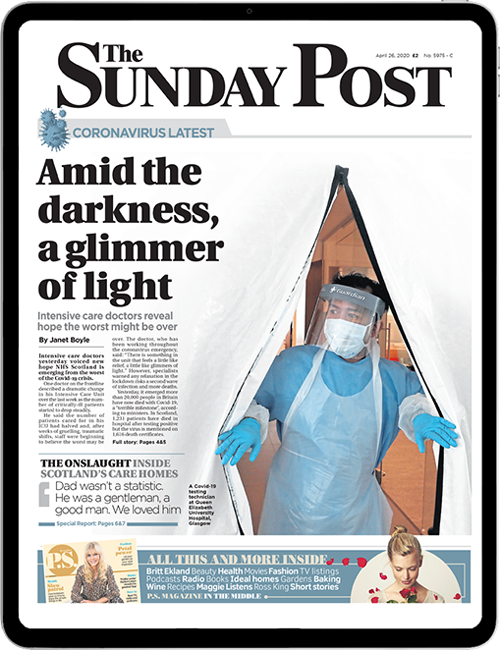 Enjoy the convenience of having The Sunday Post delivered as a digital ePaper straight to your smartphone, tablet or computer.
Subscribe for only £5.49 a month and enjoy all the benefits of the printed paper as a digital replica.
Subscribe