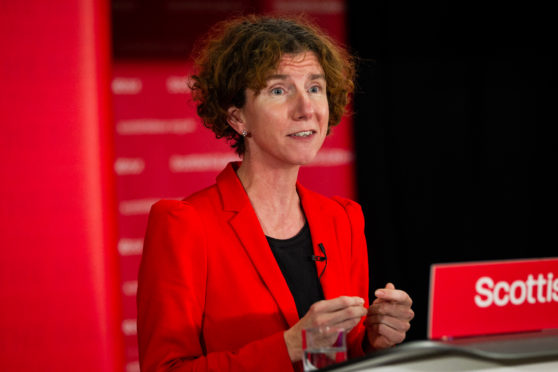 Shadow Chancellor Anneliese Dodds has called for the UK Government's furlough scheme to be extended and targeted to help protect vital Scottish industries such as tourism.
The Labour MP is urging the Chancellor Rishi Sunack to extend the wage support scheme benefiting 680,000 Scots past October, when it is due to end.
She said Scottish firms needed the furlough scheme to provide certainty while striving to get back on their feet. Her call was echoed by the SNP as the Westminster government prepared to cut the proportion of wages paid by taxpayers from 80% to 60% in August, and came after The Sunday Post revealed how Scotland's tourist towns have been hit hardest during the coronavirus lockdown.
Ms Dodds said: "Unlike in many other countries, we're seeing support being removed at the same rate right across the economy.
"Tourism and hospitality are being treated the same as other parts of the economy that might be almost back to capacity. That doesn't seem to be sensible. We need to protect workers and businesses that are viable until demand returns to the economy.
"Tourism, hospitality and oil and gas are critical industries and they've been hit very hard during this period. In many cases, these are businesses that are viable in the long run. They need to get the support now so they will be able to function again effectively when demand return."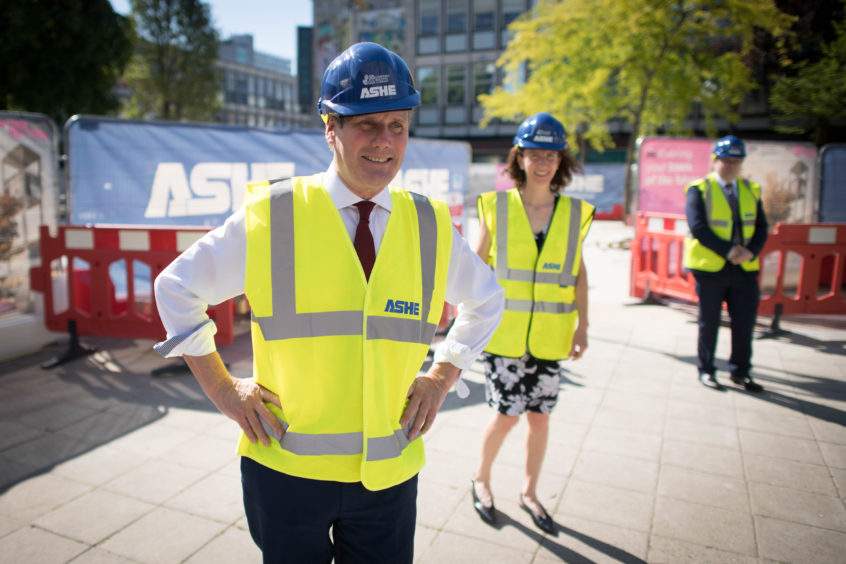 Ms Dodds, who became Shadow Chancellor in April, grew up in the Aberdeenshire village of Netherley, five miles north-west of Stonehaven. Ms Dodds said: "Scotland has an incredible amount to offer tourists, and it's really important we do all we can to preserve that capacity.
"We recognise the furlough scheme can't stay the same forever and does need to become more targeted with some industries returning to capacity. But, in those areas that are still struggling, it doesn't make sense to be effectively withdrawing all support by October when the lockdown will still be having an impact and demand will not be built up."
After her family moved to Aberdeen, Ms Dodds was educated at the city's Robert Gordon's College, before gaining a place at Oxford University, where she gained a first-class degree. She also studied at Edinburgh University and the London School of Economics before beginning an academic career. She was elected as MEP for South East England region in 2014, before being elected to the House of Commons three years later as MP for Oxford East. A month later she was appointed shadow treasury minister by Jeremy Corbyn.
Ms Dodds said she was inspired politically by former Labour chancellor and prime minister Gordon Brown and his drive to end child poverty. She said: "He showed you can be a very principled person and very effective at putting change into place. His work on child poverty made such an enormous difference. I'm extremely grateful he is still active even now, doing a lot of work to get support for a coronavirus vaccine, particularly for some of the poorest countries in the world. That overriding sense of principle and commitment is really impressive."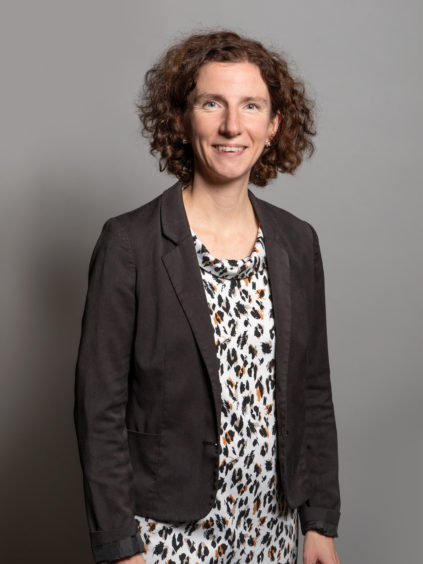 Ms Dodds follows in Mr Brown's footsteps as Labour shadow chancellor, and they have spoken since her appointment to the role in April. "He always says he would be the last person to give advice. I'm not sure I agree when he says that, but I'm very grateful indeed he has been willing to be very open with his time.
"He was someone very active on the international stage, and I think we really need to have that international leadership coming from the UK once more. Global development surrounding this disease will end up affecting us whether we like it or not, and we need to be leading those discussions if at all possible."
In December's general election, under Jeremy Corbyn's leadership, Labour suffered its worst electoral defeat since 1935. However, the Conservative government's response to the coronavirus pandemic has seen public approval fall and new Labour leader Sir Keir Starmer ­ outpoll Prime Minister Boris Johnson.
But in Scotland, where Labour has just one MP, Ian Murray, polls suggest an SNP overall majority at the next Holyrood election with Labour a distant third behind the Conservatives.
Ms Dodds said: "It is critically important that Labour becomes a much stronger force in Scotland and that people can look to us to deliver change, particularly improvements in living standards. We've seen such a long squeeze on people's living standards in Scotland and across the UK as a whole.
"I think Ian is doing a very good job, Richard Leonard as well as the leader in Scotland. I'm regularly in touch with them and Jackie Baillie as well as the shadow finance portfolio holder.
"To me it is really, really important that UK Labour works very closely with Scottish Labour, that we have those discussions as frequently as possible and that we understand exactly what the challenges are. Having a very frequent dialogue is going to be very important. I have a very strong commitment to that and I know Keir does as well."
She added: "Keir has been trying to make sure he's talking to people, particularly people who turned away from Labour over recent years, find out why that happened, whether that's in Scotland or elsewhere in the UK, and really understand the reasons and do something about them. I think Keir's approach to things, trying to be very open and transparent and serious ­leadership at a time of crisis, is what we really need right now."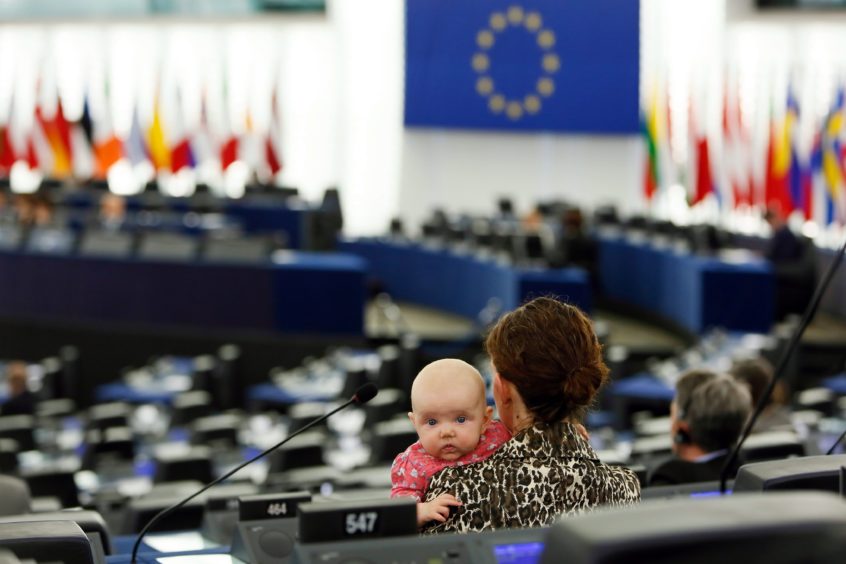 A poll last weekend showed ­support for Scottish independence now at 54% but Ms Dodds says this is a time for countries and governments to be united in response. "I think the pandemic has shown we do need to work together," she said, "whether that's Holyrood and Westminster working with local authorities, or having that co-ordination between Scotland and Wales and Westminster.
"We saw a robust response from the Bank of England, which has been helpful in making sure the liquidity and access to finance was there. There's much more that needs to be done economi- cally across the UK, and I'm looking to the chancellor to deliver that. But I think we can achieve more when we work together. We've seen that when you have any kind of division or confusion it makes the response harder."
She added: "We have been calling on the Westminster Government to have much more regular discussions with Holyrood and Cardiff because there have been occasions where there doesn't there does seem to be consultation beforehand, and that's really not helpful. We need to have proper co-ordination.
"Different approaches have been taken to the advice around social distancing, and if the UK Government had been having those discussions with Holyrood and Cardiff early on maybe there would have been a possibility of having a more co-ordinated approach."
Ms Dodds, who lives in Oxford with her partner Ed Turner, Oxford City Council's deputy leader, and their two children, hopes to visit relatives still living in Scotland when the lockdown restrictions are removed.
"I'm very much looking forward to seeing them," she said. "Most of my family still live in Aberdeen and Edinburgh. I used to quite often go up near the end of the summer.
"It will feel very strange being around Edinburgh, if we're able to go, without the Festival going on and everything being very different."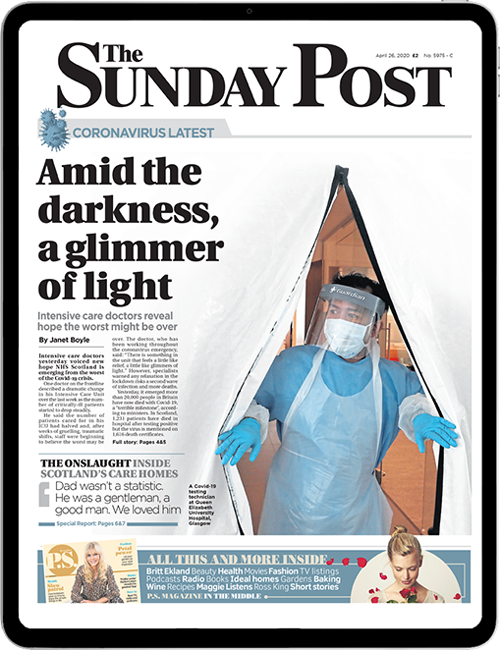 Enjoy the convenience of having The Sunday Post delivered as a digital ePaper straight to your smartphone, tablet or computer.
Subscribe for only £5.49 a month and enjoy all the benefits of the printed paper as a digital replica.
Subscribe