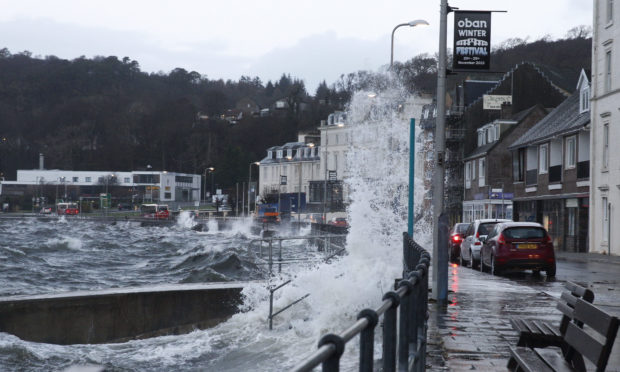 Business in tourist towns and Scotland's biggest cities have been worst-hit during the lockdown, detailed spending data reveals.
Analysis of debit card transactions shows the value of sales in some areas is down by two-thirds since the end of March compared with last year.
Massive reductions in sectors such as hospitality, travel and tourism, led to unprecedented reductions across the country. An increase in grocery sales partly offset what would have been greater losses but, overall, sales across Scotland were down more than a third at 37%.
The biggest falls came in smaller tourist towns, but Scotland's larger towns and cities were also badly hit. The shattering impact of the pandemic on local economies was most acutely felt in rural areas dependent on visitors, with the Oban area hit worst of all, with a drastic 68% reduction in business sales.
Golspie and Brora was the second most badly-affected area, followed by Aviemore and Grantown-on-Spey. Lochgilphead was in fourth place with Inverness in fifth position.
Both Glasgow and Edinburgh also made the top 10 worst-affected areas as their centres, which dominate the local economy and are largely dependent on visitor footfall, saw numbers decimated.
Visitor-dependent Pitlochry and Fort William, with Greenock, in Scotland's most deprived area, were also in the 10 areas worst affected by the sales dip. The losses would have been even greater but were partly offset by increases in takings for grocery-type businesses, as people shopped local, ate at home more and stocked up on provisions.
The research can be revealed days after the Bank of England announced the UK economy shrank by a record 20.4% in April, threatening the worst recession for 300 years.
The numbers record a sample of debit card and direct debit transactions and compare them with those for the same period last year. Factors which generally dictate the findings are how far people have to go to shop and if an area is significantly reliant on tourism. Cities were hit as major retail centres saw business collapse although shops outwith city centres have fared better.
At the less badly-affected end of the scale, communities which saw inactivity offset by buoyant grocery sales included Alness and Invergordon, Fraserburgh, Motherwell and Airdrie.
The data, shared with us by support charity Social Investment Business and journalism website Tortoise, shows sales, taking in purchases across all sectors, fell by 62% in 42 localities across Scotland following lockdown. An increase of 28% in grocery sales gave an overall reduction of 37% in total sales.
SNP MSP Mike Russell, whose Argyll and Bute constituency incudes some of the worst-affected areas, said: "The figures, as a whole, sadden me. We know what has happened is unprecedented and we must try to move forward.
"The whole country has been badly affected, although this week's announcement about the restarting of tourism activity will be welcomed by areas dependent on that."
Oban shop owner: 'Surviving until next summer is going to be a huge challenge for businesses'
Andrew McRae, of the Federation of Small Businesses, said: "Half of our members in Scotland shut their business temporarily during this crisis so it's unsurprising this translates into a massive drop in sales. It's clear parts of the country reliant on tourism have been hit especially hard, and it's also clear there are going to be business casualties from this crisis.
"The focus now should be on getting as many businesses as possible back on their feet."
The economic shock from the crisis is now on a scale unseen since the Second World War.
A report last week warned of the most severe economic downturn in modern times with no prospect of recovery until a vaccine for the virus is found.
Accountants KPMG's quarterly outlook predicts the economy could contract by 7% this year, although, it adds, growth of 3% is possible next year.
It's feared that, before then, a wave of unemployment could see thousands of staff paid off when the UK Government furlough scheme ends after the summer.
Scotland could move into phase two of lockdown easing from Thursday when Nicola Sturgeon is expected to signal further relaxation if downward infection trends continue. The move will allow reopening of some shops, pubs and restaurants as long as social distancing and increased hygiene routines are in place.
However, the relaxation comes too late for many restaurants – such as branches of Frankie and Benny's – pubs and shops which have shut for good.
The Scottish Government announced on Wednesday that a new Recovery Tourism Taskforce will assist with the "ongoing reset" of the sector. A date of July 15 has been set for tourism businesses to potentially restart if progress in controlling Covid allows under phase three of the lockdown route map. The taskforce will also look at developng a new domestic visitor marketing campaign.
A separate £2.3 billion package of support for businesses, including measures for tourism and hospitality sectors – such as grants and non-domestic rates relief – has already been pledged by the Scottish Government.
A spokeswoman for Social Investment Business said: "The pandemic and lockdown have exacerbated existing vulnerabilities in local economies in Scotland. Seasonal economies reliant on tourism have been hard hit. Even large cities can face similar pressures where income is driven by incoming buyers.
"We exist to support the fairer distribution of capital to the social economy. We are interested in ways social businesses can contribute to regeneration and more equitable models of investment.
"Our data work is driven by the importance of understanding where this kind of finance is most needed."
---
'We need to see action or the future will be bleak': By Ewan MacDonald-Russell, Scottish Retail Consortium
These figures imply three areas are at immediate risk of economic harm. These include tourist destinations, such as Oban or Aviemore, which are heavily dependent on visitors, especially for discretionary purchases.
We also know city centres have seen enormous falls in footfall. With high street stores and offices closed, there are few reasons to visit.
Long term we'd expect there to be some recovery in these places – as customers will still want to visit those vibrant and attractive hubs – but the right measures will be needed to encourage shoppers and visitors to return there.
Finally, we'd worry places which are more economically vulnerable are likely to see depressed spending from nervous shoppers.
The last two months have seen seismic changes affecting customers and their spending patterns. Retail has been hammered by coronavirus.
We have seen the worst overall sales performance ever, the worst non-food sales ever and the worst fashion and footwear sales ever.
Many businesses are closed, whilst those which remain trading currently are doing so in incredibly hard circumstances.
Our data also shows sales have fallen significantly, albeit with a significant shift to digital channels.
Rules keeping shops closed have driven both retailers and shoppers online, which may mark the beginning of a rapid acceleration of retail transformation.
In all the places highlighted in this study, the risk is that anxious consumers limiting spending could start a vicious cycle. That can then increase the risk of lost jobs, which worsens the situation for the whole supply chain.
However, none of this is inevitable. Setting a clear timetable for reopening, putting in place plans for shopping, and using short-term stimulus can all restore consumer confidence.
Doing so now might prevent a few difficult months turning into a very challenging future.
Ewan MacDonald-Russell is head of policy, Scottish Retail Consortium.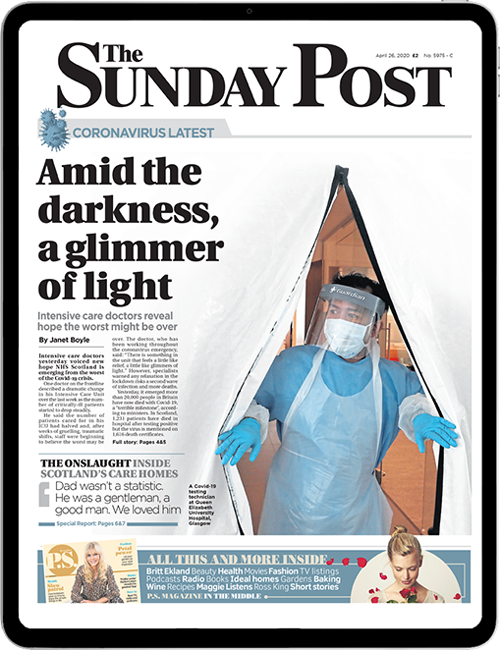 Enjoy the convenience of having The Sunday Post delivered as a digital ePaper straight to your smartphone, tablet or computer.
Subscribe for only £5.49 a month and enjoy all the benefits of the printed paper as a digital replica.
Subscribe