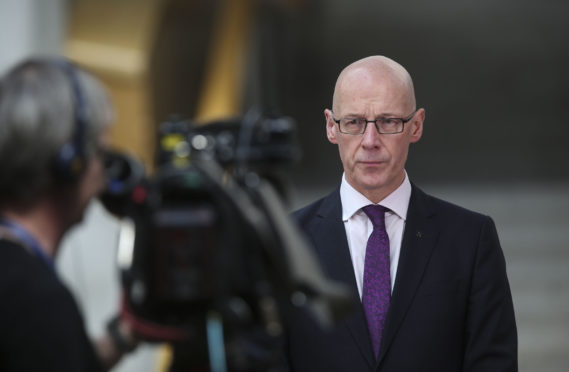 For weeks now, the children in our street have used it like a playground.
With commuters no longer using the road as a rat run, bikes whizz past the gate, footballs fly through the air, paving stones are covered in chalk, and our pup usually has a little crowd of toddler fans poking grubby little fingers through the bars of the fence.
Life has changed under lockdown. But I also pass three schools every day on my cycle ride to the office and empty playgrounds are a reminder of how much we have lost.
Instead of the cacophony of excited children, there are home-made notes tied to the gates. Bright rainbows scribbled in crayon on pages torn from lined exercise books that say thank you to teachers, expressing how much they are missed and encapsulating a sadness for children stuck at home.
And we know not all homes are happy ones. Schools, as the footballer Marcus Rashford reminded the Prime Minister in a lesson on the haves and the have-nots, are often there to feed the belly, as much as the mind.
For children already vulnerable, the consequences of this pandemic are severe. For many, school is the most secure part of their lives, and the relationships made with teachers and friends are vital to their wellbeing.
But this lockdown has cut across it all.
Children like routine. And, as adults, all we have been able to offer is uncertainty. It's confusing for young minds. Which is why the whole shambles surrounding the reopening of schools has been so damaging.
When the Education Secretary announced earlier this month plans for schools to reopen in August but only on a part-time, "blended learning" basis, dictated by the two-metre social distancing rule – which for some councils meant just one day in school per week – there was an understandable outcry from parents and carers already struggling to cope.
And, in a country where people have been so compliant in doing whatever they have been told by government over many months, that alarm galvanized into protest.
Within days, John Swinney was telling Parliament that, because of the retreat of the virus, the Government was now working to a plan that schools would reopen on August 11 with full-time learning. It was a full-on political reverse and a victory for parents who no one could surely accuse of wishing to put their children in harm's way.
The issue here was not that government was not trying to do the right thing but that "blended learning" was not presented as a back-up plan – it was presented as The Plan. And, for parents whose life during lockdown has all been about sacrifice, that was not a credible position.
No one is suggesting these decisions are not hellish when politicians are trying to assess the risk of infection with the risk of economic and social collapse, when they are trying to take cautious steps back into normality where a virus is prevalent and there is no vaccine.
Hindsight is always easy but we should remember that nothing is straigthforward. There are no good decisions only less bad ones. And our governments will be toiling between unforgiving rocks and unrelenting hard places for many years to come.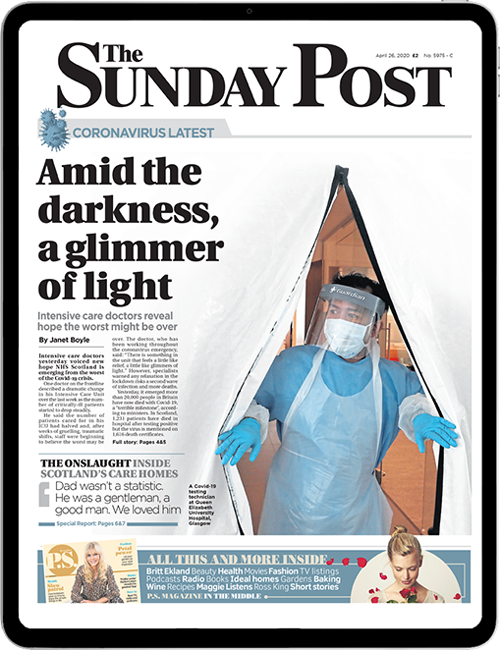 Enjoy the convenience of having The Sunday Post delivered as a digital ePaper straight to your smartphone, tablet or computer.
Subscribe for only £5.49 a month and enjoy all the benefits of the printed paper as a digital replica.
Subscribe