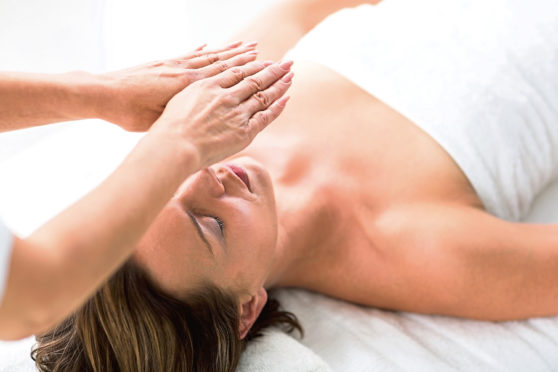 People use reiki and crystal healing to feel calmer and more in-tune with their emotions. But how much do you know about these alternative medicines? Philip Permutt, author of Crystal Reiki Healing, tells us about rebalancing chi.
Who is Mikao Usui and why is he considered the founder of reiki?
Also known as Usui Sensei (a Japanese spiritual title similar to Master) and Dr Usui, he was born in Japan in 1865 and was educated in both the spiritual as well as temporal topics. After a privileged upbringing he fell on hard times financially and returned to the Tendai Buddhist monastery where he had studied as a child.
It was here that he discovered reiki which, at its simplest, is an easy system of healing both yourself and others. At master level it becomes a way of life.
What are the believed benefits of reiki?
Reiki has an ability to both relax and energise you. It brings stillness to your mind and washes away your worries. But it is when you add reiki to your individual spiritual journey, your unique path through life, that the true secret is discovered. Usui Sensei described this as "The secret art of happiness".
What are chakras and why are they important in reiki?
The human energy system is comprised of lines of energy running through the body known as meridians or nadis. These carry ki (chi, prana) and create energy hot spots in the body, which we call chakras. Chakra is a Sanskrit word meaning "wheel". Many believe this is because of the common depiction of chakras as circles on the body but it is more likely associated with the motion of wheels carrying the energy, like a water wheel, which amplifies its power as it goes. Water is often used symbolically to represent energy.
Why do reiki and crystals go hand-in-hand?
Crystals are transformative and are especially receptive to reiki energy – they love it! Crystals hold reiki and enhance it, magnifying its effects and passing it on. You could say the crystal-reiki partnership is a match made in heaven.
Crystals can focus, store, transmit and transmute reiki energy for beneficial healing and energising effects, and both crystal energy and reiki energy work best when focused through the chakras. The quality and effectiveness of a reiki treatment can be enhanced, amplified and focused by working with crystals.
How are the properties – or healing qualities – of crystals determined?
I do it by "educated trial and error". I was a scientist, with a degree in applied biology from London University, so I have a good idea about both the science around many ailments as well as the spirit of the disease.
From the moment I started to work with crystals I recorded everything. That's probably my science background. Very quickly I started to see patterns in the types of crystal that affected certain ailments.
Your favourite crystals?
Citrine, tourmaline and quartz. Other crystals may be temporary favourites – such as carnelian, amethyst and amber, which I feel can help in the current situation – but citrine is my go-to crystal.
It is also a crystal bringing abundance, new beginnings and change, all of which seems currently appropriate.
Tourmaline is my preferred crystal for protection, and helps to keep the negative vibes away.
When I decided to become a crystal healer, my first healing crystal was a specific quartz crystal. I still have it and it's my first-choice master crystal when working with clients.
Are there any crystals native to the UK?
Lots! Smoky quartz are found in the Cairngorms and several pyrite deposits have been discovered across the Highlands.
Derbyshire has fluorite crystals, including the famous Blue John variety, spotted dolerite, and the Stonehenge bluestones come from Preseli in Wales.
You can find quartz in many forms, from the Highlands and Islands to the Cornish coast.
Crystal Reiki Healing by Philip Permutt, CICO Books, £12.99.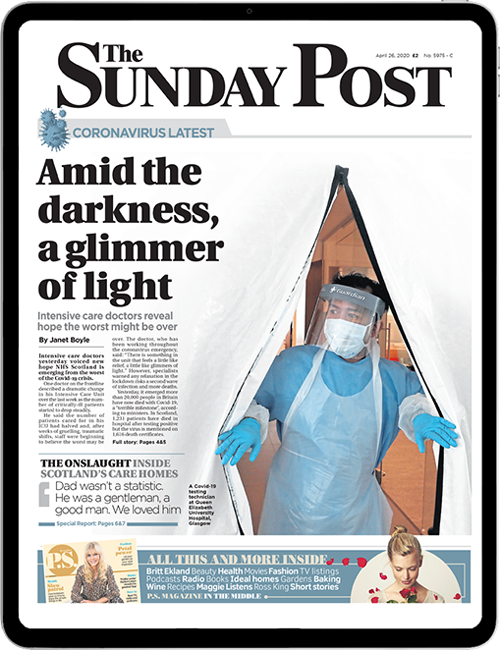 Enjoy the convenience of having The Sunday Post delivered as a digital ePaper straight to your smartphone, tablet or computer.
Subscribe for only £5.49 a month and enjoy all the benefits of the printed paper as a digital replica.
Subscribe