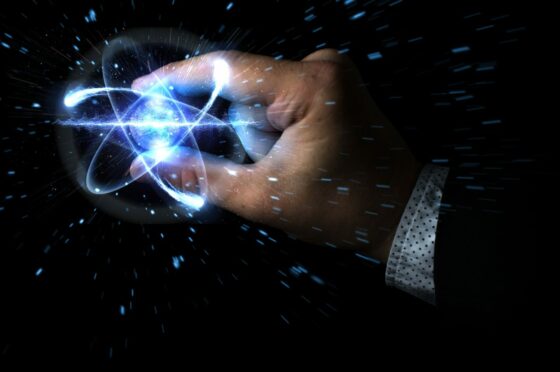 He is the scientist who believes in magic, but his wizardry is condensed matter physics.
Dr Felix Flicker, author and lecturer in physics and astronomy, tells Sally McDonald the Honest Truth about the spells cast by modern wizards for the first time in the universe's history
---
Why did you write this book?
I wanted to help people understand the "magick" that is condensed matter physics. It is science's best-kept secret: it occupies about a third of all physicists, yet there are no books on it. Think about your favourite fictional wizards. Whether it's Harry Potter and Hermione or Morgana and Merlin, they do practical hands-on magic to transform the world around them to the benefit of others. That's precisely what condensed matter physicists do.
What is condensed matter physics?
It is the study of the world around us. The states of matter and how they emerge from the quantum realm. Matter, we could say, is what happens when atoms cluster together to make something of a size we can understand – something like a car, say, rather than a galaxy. My book, The Magick of Matter, is a guide on how to harness the enigmatic workings of the natural world to become a thoroughly modern wizard, whatever your background. The world around us is familiar, and its study has practical applications. Both of these obscure its magic, but I would argue that the familiar and practical are precisely the magic worked by a wizard.
Can you give examples?
A typical spell a modern wizard might cast is to create a new state of matter. One example is a superconductor. Superconductors harness the power of the quantum world to conduct electricity without resistance. They have their mystical ways: they contain within them new particles that can be both positive and negative at the same time, and they have many practical uses. Superconductors are the basis of MRI scanners in hospitals. They are also used for high-speed trains that levitate above the tracks. The Large Hadron Collider at CERN in Switzerland relies on them. And they could be key to a greener future: imagine covering the Sahara in solar panels, and sending the electricity across the world without losing any.
When was condensed matter physics first recognised scientifically?
Condensed matter physics received its name in 1967. This act grouped together various fields such as solid state physics (the basis of electronics), plasma physics (used for nuclear fusion) and others.
Have Scottish physicists been at the forefront of its study?
Absolutely. Our modern understanding of electricity and magnetism in materials has its foundations in the work of Scottish physicist James Clark Maxwell. Without his famous equations, we would have no electronics. Superconductors grow through the Anderson-Higgs mechanism, named in part after Edinburgh-based physicist Peter Higgs. The universities of St Andrews, Glasgow and Strathclyde all have world-leading condensed matter research groups.
What new discoveries are emerging in this field?
A pressing aim is to create a "quantum computer", calculating in seconds what would take the world's most powerful traditional computers millions of years. Leading attempts combine modern quantum mechanics with the ancient art of knot tying. The mathematical study of knots is tied to Scotland, beginning in the 19th Century with Maxwell, Lord Kelvin based in Glasgow, and PG Tait, who was born in Dalkeith and worked in Edinburgh (he was the father of golfer Freddie Tait).
What does the future hold for condensed matter physics?
Superconductors and quantum computers are two practical bits of magic that will soon be very familiar. But ultimately, like the fantasy worlds of wizards, the future of condensed matter physics is limited only by the imaginations of its creators. It is my hope The Magick of Matter widens the pool of dreamers.
---
The Magick Of Matter: Crystals, Chaos And The Wizardry Of Physics by Felix Flicker is published by Profile Books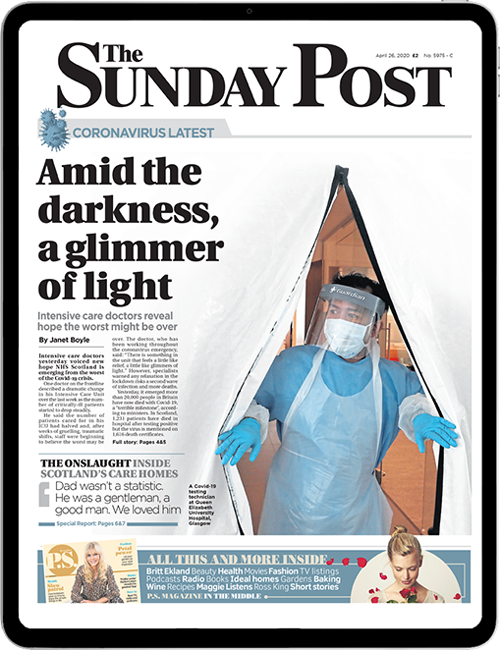 Enjoy the convenience of having The Sunday Post delivered as a digital ePaper straight to your smartphone, tablet or computer.
Subscribe for only £5.49 a month and enjoy all the benefits of the printed paper as a digital replica.
Subscribe