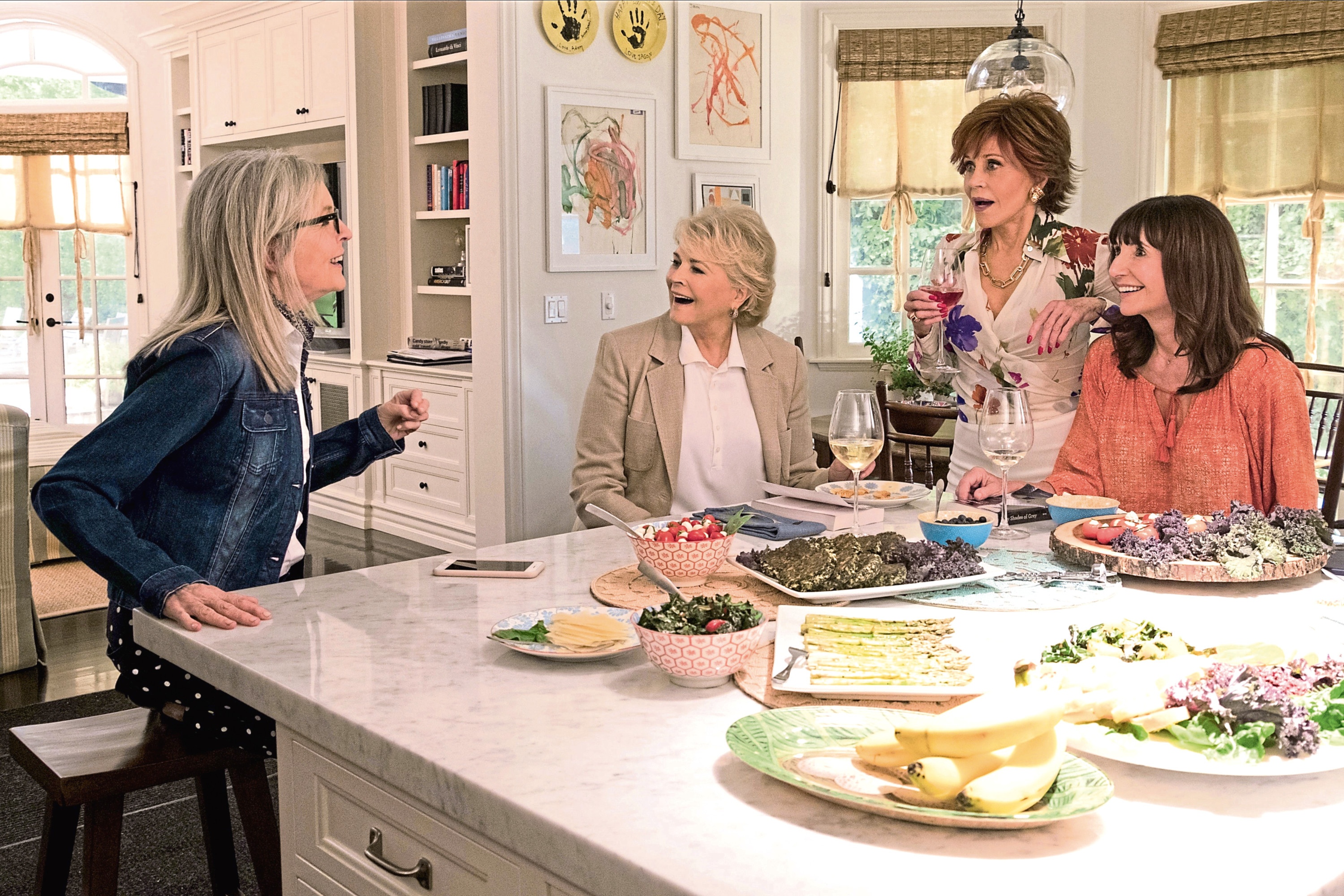 JANE FONDA must have thought she'd left Hollywood's ageism far behind.
Her new film tells the story about four older friends who find their sex lives reinvigorated after reading racy potboiler Fifty Shades Of Grey as part of their monthly book club.
However, the 80-year-old insists age discrimination is "alive and well" in Tinseltown after studio bosses wanted younger stars to front the movie instead of her and Diane Keaton, 72.
The creators of Book Club, which also stars Mary Steenbergen, 65, and 72-year-old Candice Bergen, ended up making the movie independently after being told by Hollywood executives that they would only produce it if the characters were rewritten to be in their late 40s despite having such a stellar cast attached.
Fonda, twice an Oscar-winner, says: "It's an industry that's very much driven by youth and beauty. Ageism is alive and well. I think that's beginning to change, though."
The thing is, Fonda feels like she's in her prime, adding: "I feel I'm my best self right now. I think all the work and the intentionality has paid off.
"The French have an expression: 'Je suis bien dans ma peau' – I am good in my skin.
"I wouldn't want to go back for anything. Yeah, your body starts to fail you in many different ways but you're wiser, you don't tend to get stressed as much. You don't sweat the small stuff.
"And I don't think that's unique to me, it's true of the majority of people over 50, if you're healthy.
"In the United States, we have a fetish about youth and I'm doing all I can to get rid of ageism and to show with Book Club that you can be pretty interesting and have a lot of fun when you're older.
"Some of that comes down to genes and money. It's easier to stay looking good when those things are in place, but more than anything, it has to do with attitude."
Her co-star Keaton adds: "It means it's tough. But it's always tough for older people. They're used less frequently in every field – it's not just in the performing arts."
Steenbergen, meanwhile, describes Book Club as "quietly subversive and revolutionary" and says: "It's kind of a miracle, actually, that it ever occurred because Hollywood does kind of ask you in some ways to disappear as you get older.
"That's a shame because people should be able to enjoy life and be reflected in movies and television scripts as long as they're alive."
Despite the studios' reservations, Fonda insists: "The cast was one of the reasons I wanted to do the movie.
"I had met all the other women but I really didn't know them and I wanted to get to know them. We had a very, very good time and we've all pledged to remain friends.
"I like that the story highlights the importance of women's friendships. Seeing women loving each other and having each other's backs, I think it's very important. Too often that's not what we see.
"The other thing is seeing older women – women over 60, in my case 80 – having interesting, exciting and even sensual lives is a good thing for people to see.
"It will make younger people less afraid of getting older."
Book Club is in cinemas from Friday June 1.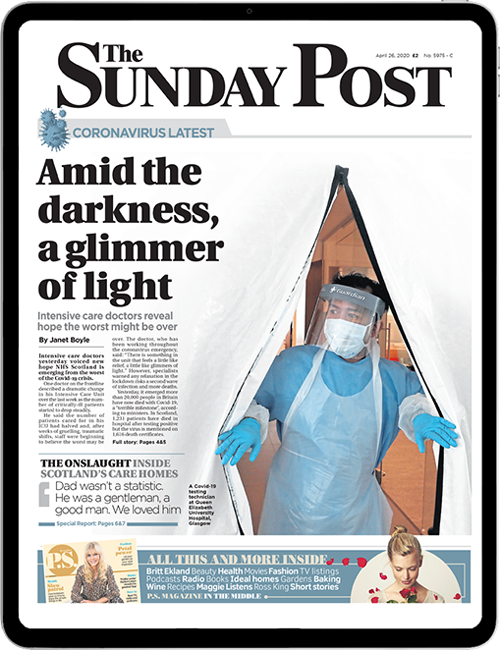 Enjoy the convenience of having The Sunday Post delivered as a digital ePaper straight to your smartphone, tablet or computer.
Subscribe for only £5.49 a month and enjoy all the benefits of the printed paper as a digital replica.
Subscribe