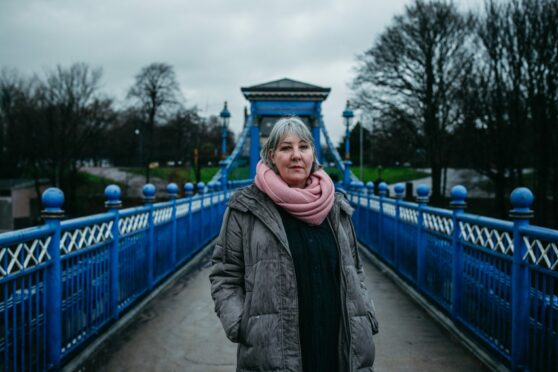 She was a woman accused of a terrible crime, struggling to be understood while trapped in a justice system that did not know how.
On September 24, 1817, Jean Campbell became the first deaf person to be tried in a Scottish court in a case that would make legal history as the authorities, struggling to ensure her voice was heard from the dock, enlisted the help of a pioneering sign language expert.
It is a voice that has chimed through the centuries, however, to inspire a new novel charting the treatment of a young, deaf woman at risk of being crushed in the wheels of justice.
Accused of drowning her three-year-old daughter by throwing her into the River Clyde, Campbell was put in the dock at the High Court but was cleared after being found unfit to stand trial. The verdict was not proven.
Author Sarah Smith says researching her novel Hear No Evil was a frustrating experience because so little was recorded of the trial.
Smith – who has been a creative writing tutor, family history researcher and charity project worker – learned of the case through her work with Glasgow organisation Deaf Connections. She said: "The moment I came across a newspaper account of Jean Campbell and her arrest and trial, I was determined to bring it to a wider audience.
"This was despite – or perhaps because of – the dearth of information about Jean's life and the crime she was accused of. The book grew out of the frustration I felt when I searched for more information about her in the transcripts of the trial. It seemed incredible that she'd never been given the chance to tell her side of the story.
"I wanted to explore the impact of marginalisation on ordinary people's lives, and the way that class, gender and disability prevent people from accessing justice. It was important to show how what we now refer to as British Sign Language (BSL) developed from a grassroots movement within the deaf community; a movement that is still campaigning for equality today."
Campbell – who also had a five-year-old son – spent seven months in the capital's Tolbooth jail in the run up to the hearing at the High Court in Edinburgh. She was finally acquitted after the court delivered a verdict of not proven.
Apart from the court documents and a few brief newspaper reports of the time, no other details have been discovered about her. What led Campbell – also known as Bruce – to that fatal moment shortly after 5pm on November 16, 1816, on Glasgow Old Bridge or what eventually became of her, remains a mystery. All that is known is that at the end of proceedings, she is thought to have returned to her birthplace in Argyll.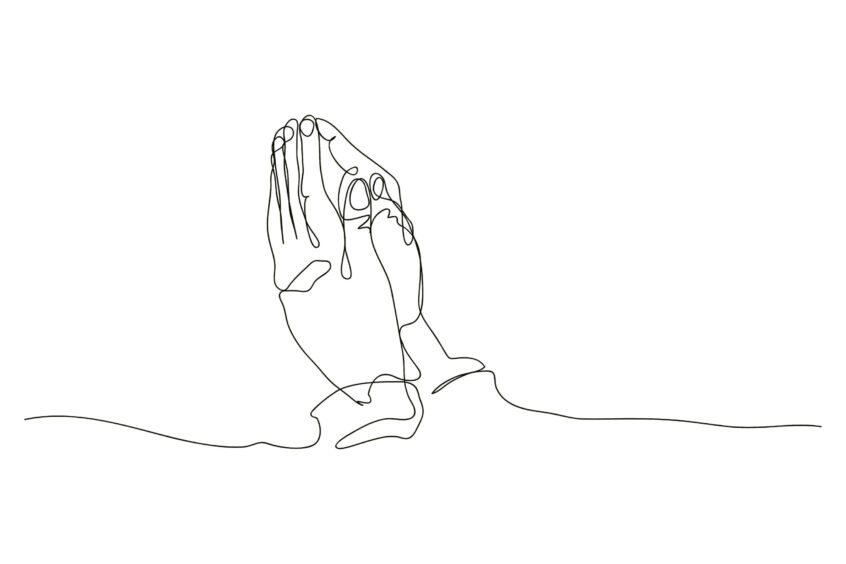 Through her research Smith – who is married to architect Peter, 62 – learned that Robert Kinniburgh had taken over from Thomas Braidwood, who helped develop British Sign Language, as teacher and owner of the capital's Deaf and Dumb Institution.
Kinniburgh taught deaf children to understand written English but also knew how they used signs to communicate between themselves. As a result he was called to the High Court by the authorities who did not know how to interrogate a deaf person. He interpreted the charge to Campbell by mimicking her alleged action of throwing a child over the bridge and relayed her not guilty plea to officials.
Smith explained: "Sign language in the early 19th Century was in its infancy and certainly not accepted or afforded any status within society. Deaf people were often pitied or misunderstood. Much of the reporting around this case represents signing as an anomaly, something weird and freakish to entertain a readership or be analysed by the authorities.
"For a modern audience, it seems antiquated and discriminatory but it's interesting to remember that British Sign Language was only officially recognised by the UK Government in 2003. Up until late last century, signing by deaf children was discouraged, sometimes punished, and certainly seen as inferior."
Smith said her research uncovered "confusing and conflicting views on how the establishment perceived deaf people."
She said: "There are copious pages of reports on Jean's intellectual and emotional capacities but little curiosity as to her circumstances. The few scraps of personal information are limited to her status of common-law wife and the fact that both her children were born to different fathers.
"Despite her unique legal status, she was clearly looked down upon by the men who examined her. They made lots of assumptions about her disability and social status.
"I found it frustrating because they were talking about a woman they didn't really understand or value. She was treated more like a laboratory experiment than a real woman.
"And I felt angry, because she was dismissed because she was deaf, in poverty, illiterate, a woman, probably not married and immediately seen as being immoral. How do you get a fair trial if you have all those assumptions stacked against you?
"So the novel is in a sense my way of addressing that, of trying to give her some kind of agency and voice. I also wanted to see if I could represent signed communication on the page. There have been surprisingly few characters in literature who are deaf users of BSL and depictions can range from the patronising to the absurd; child-like victims who are 'rescued' by the hearing protagonist, or one-dimensional characters whose lack of hearing is used simply as a device to move the plot forward."
Some recent breakthroughs have occurred, however, with Smith citing hearing-impaired author Nell Pattison, who for 14 years was a teacher for students who use BSL, and Yoshitoki Oima's manga series for young adults, A Silent Voice, which has a strong female lead who communicates using sign language.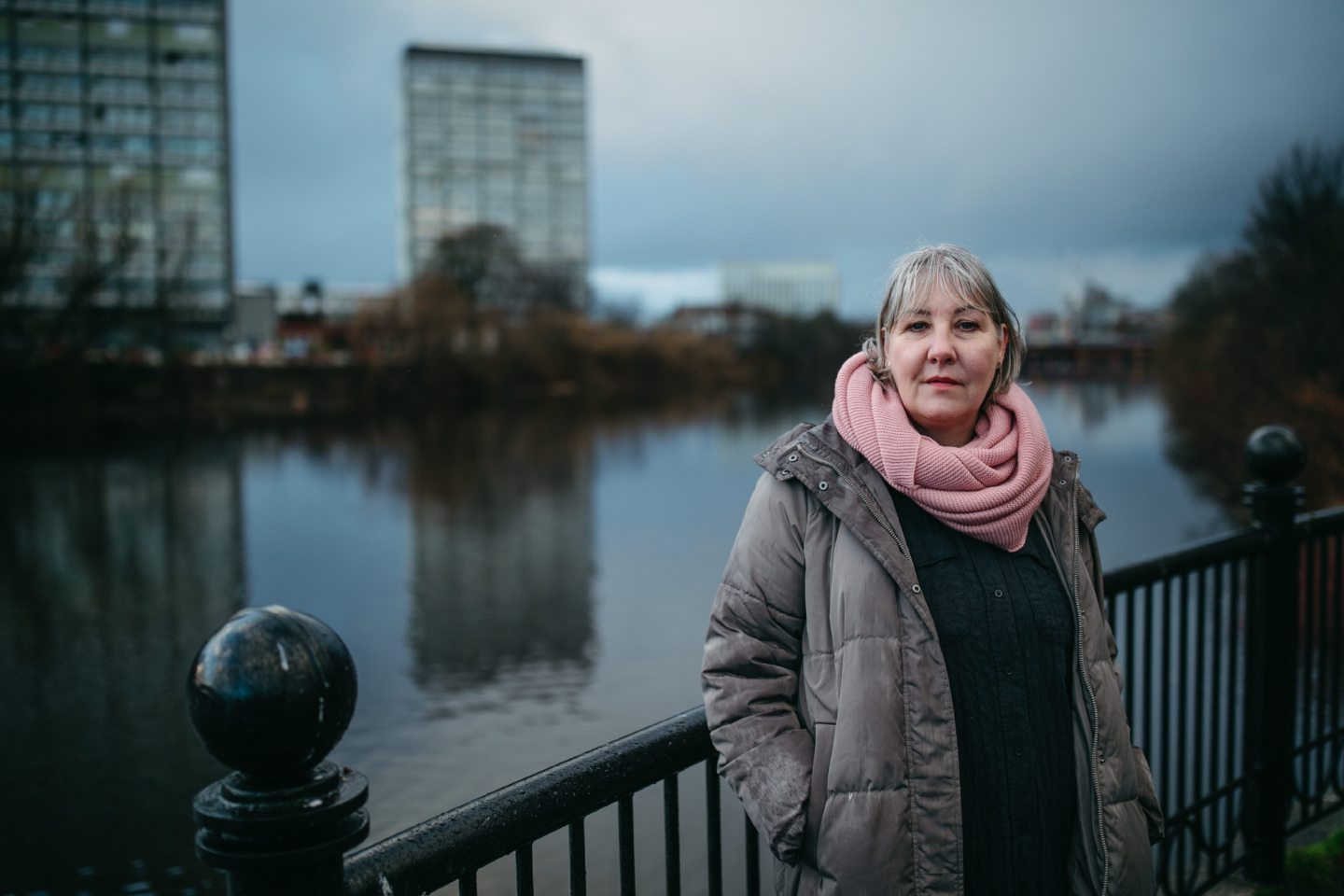 But the writer revealed that while the idea for her own novel had been in her head since 2005, she shied away from it. She explained: "I am not a deaf woman and I didn't have a clue how to make Jean speak on the page. I was also wary of speaking for her or falling into the trap of cultural appropriation."
It was during a university workshop that she found the solution by pitching Kinniburgh as interpreter and joint protagonist with Campbell. In the novel, he visits Campbell in jail to determine whether she is fit for trial. If found guilty she faces one of two fates: death by hanging or life in an insane asylum. As the accused mother confides in him, Kinniburgh begins to uncover the truth and is determined to clear her name before it is too late.
Strictly winner Rose Ayling-Ellis urges England to follow Scots and put sign language into law
Smith said: "The writing of this novel has been a complex and frustrating task at times, but it's also been a joy. As a hearing person on the fringes of the deaf community, fascinated but hindered by only a tenuous grasp of BSL, I've been helped by a lot of deaf and hearing people who have an interest in deaf history and have given me valuable advice about how to convey the deaf experience."
She was particularly grateful to Lilian Lawson, the novel's sensitivity reader and a deaf linguist whose campaigning work was instrumental in achieving legal recognition for BSL in Scotland in 2015.
"I hope the book both entertains and does justice to the development of the deaf community in Scotland," said Smith. "In it I am trying to put Jean at the centre of her own story. It is fiction but fiction inspired by true-life events and informed by my understanding of the deaf experience and deaf history. It might not be the true story but it is a valid story."
---
Hear No Evil, by Sarah Smith, will be published by Two Roads next month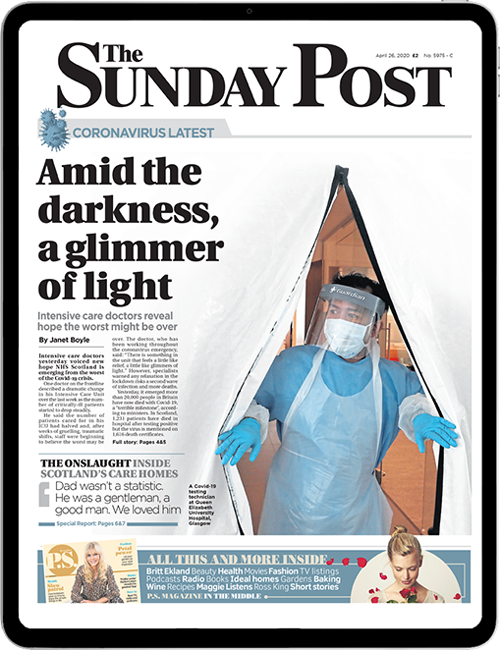 Enjoy the convenience of having The Sunday Post delivered as a digital ePaper straight to your smartphone, tablet or computer.
Subscribe for only £5.49 a month and enjoy all the benefits of the printed paper as a digital replica.
Subscribe