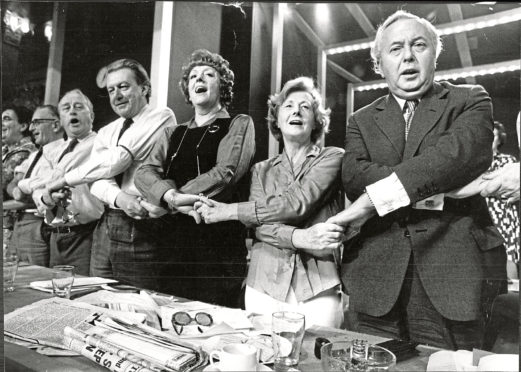 It is possibly the world's most popular song, sung around the world as one year becomes the next.
Happy Birthday may be sung more often than Auld Lang Syne but Robert Burns's bitter-sweet classic of loss and reunion is an enduring refrain as we move forward into a new year while remembering the ones gone by.
But, 232 years after they were written, and after 12 months of uncertainty and separation, have the lyrics to Auld Lang Syne ever been more poignant? Have the bitter-sweet words of Rabbie Burns ever felt more relevant to our mood?
A song written about happy days gone by, of separation and reunion, as the bells ring on Thursday night the sentiments of Auld Lang Syne will pack an emotional punch this year like no other as we celebrate away from our family and friends.
Although first published in 1788 as the Robert Burns song we know today, Auld Lang Syne was an ancient Scottish folk song, never printed until Burns wrote it down from an old man he met on his frequent travels throughout the country. The phrase itself is thought to go back 250 years before Burns's time, according to Gerard Carruthers, co-director of Robert Burns Studies at Glasgow University and convenor of the National Burns Collection.
"It is essentially a ­comrades' drinking song, about two soldiers parting after war," he explained. "Burns's genius was to universalise it and widen its message for an 18th Century of much greater social ­mobility – for those experiencing wars, revolutions and emigrations – both internally in Scotland and for people leaving to go overseas, something that accelerates in the 19th Century.
"The thematic ­suitability of the song increases through the 19th and 20th Centuries as people move around even more."
Thanks, in part, to the Scottish diaspora heading out across the world, Auld Lang Syne has become an international anthem, and is believed to be the second most perennially sung song worldwide after Happy Birthday.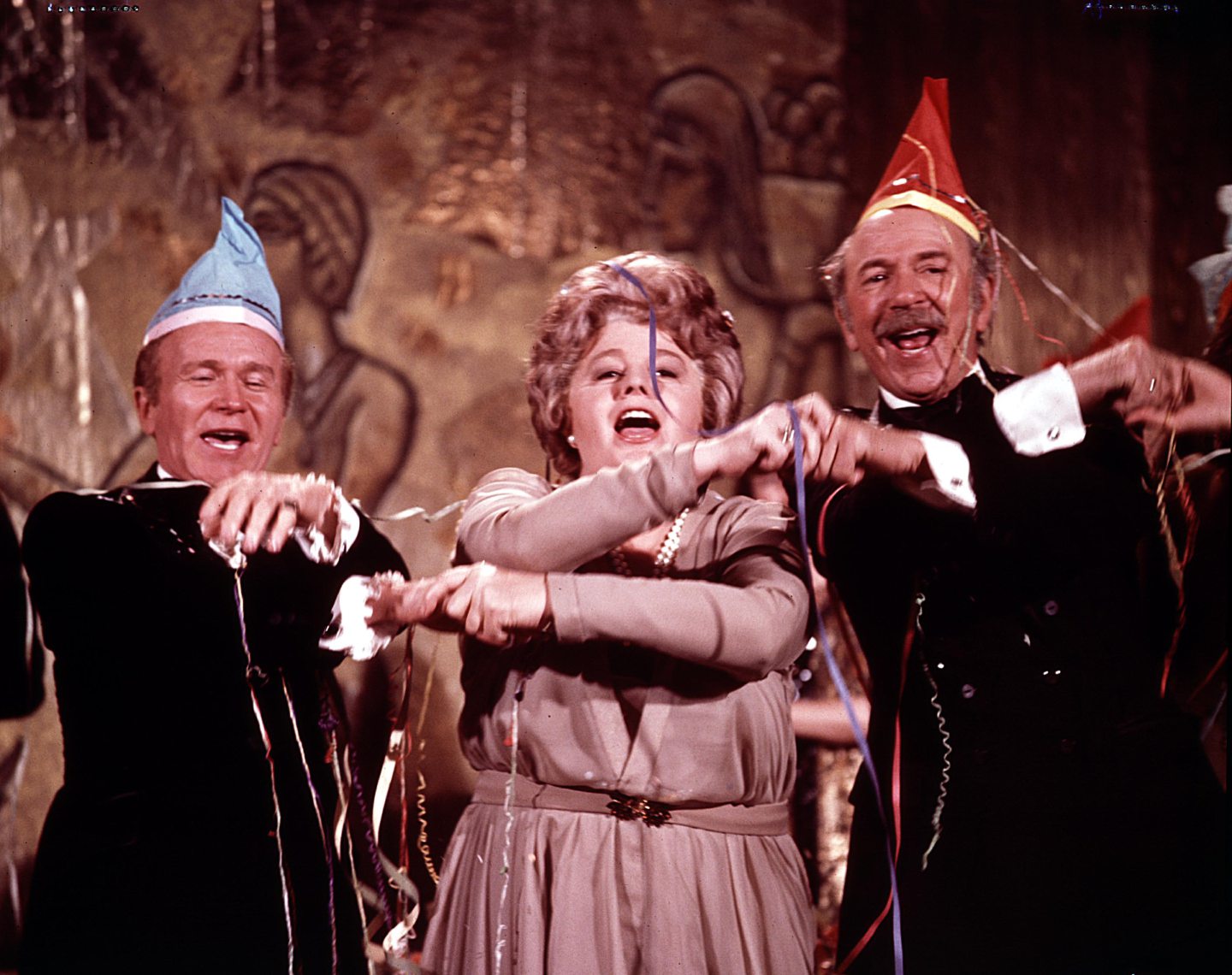 Historically, the song has been sung throughout the world to signify unity and a wistfulness for family and friends during separation: something that resonates with many this year.
"Auld Lang Syne was ­actually banned by the Union side during the American Civil War over fears it would invoke homesickness in their troops," said Carruthers. "It was then struck up again on the Union side on April 9, 1865, as General Ulysses S Grant rode from camp to accept the surrender of the Confederates."
The song's international popularity and significance was also illustrated and spread during a Christmas truce at the beginning of the First World War. During a brief interlude, troops from both sides left the trenches to sing songs including Good King Wenceslas and Auld Lang Syne.
A reason for its ­continuing global appeal, however, is the fact it is loved by Hollywood. Most famously in recent years is Scots singer Mairi Campbell's rendition of Auld Lang Syne in Sex And The City: The Movie.
Sung as heavy snow drifts across New York on Hogmanay, and Carrie Bradshaw, played by Sarah Jessica Parker, races across the city to join her friend Miranda – who is alone and upset. It has become one of the most beloved scenes in the movie. The reason being, believes Campbell, it strips the glitz and hedonism away and, for one night, exposes exactly what the film and previous TV series were really about – the love and connections of the women they surround.
"In the age of Covid-19, the song is even more pertinent," says Campbell, "as it reinforces these sentiments – that, although lockdown is making us more physically detached from one another, remembering these old connections and coming together – even over the phone or internet – can really help."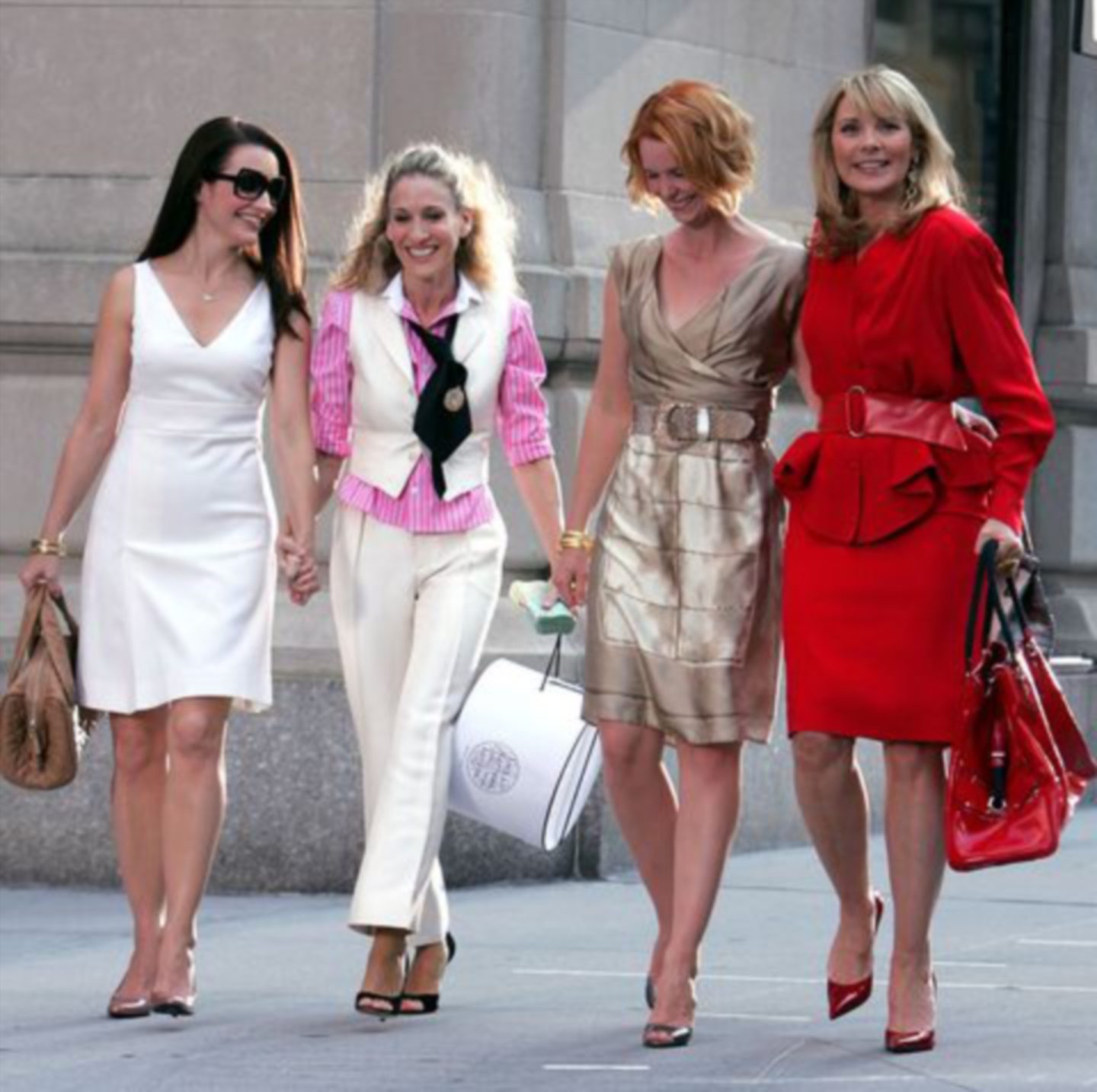 Auld Lang Syne has also been featured to popular acclaim in a number of other Hollywood movies from modern Christmas classic Elf all the way back to Charlie Chaplin in a New Year's scene in Gold Rush in 1942.
Again, in 1946, the ­classic Christmas film It's A Wonderful Life heralds Auld Lang Syne as a song of connection, as George Bailey, played by James Stewart, realises his family and friends will always be there for him.
And 1989 comedy When Harry Met Sally also features a memorable exchange about the song where, after declaring their love for one another at a New Year's party, Harry and Sally try to work out exactly what Auld Lang Syne means.
Although Hollywood accelerated Auld Lang Syne's popularity in modern times, its place as an anthem worldwide for December 31 and ringing in the New Year is owed to American-Canadian Guy Lombardo and his Royal Canadian Big Band.
"Lombardo performed it at New York hotels from the 1920s and this was the origin of it becoming the signature New Year's Eve song, playing it to millions on his radio and TV shows every New Year for the first part of the 20th Century," said Carruthers.
"Lombardo's broadcast was also sponsored by Robert Burns Cigars. The song also has particular purchase in Asia, as well as America.
"In Japan it is heard in some stores to signal they are soon to close."
And it was introduced at a young age.
Marc R Sherland, president of the Robert Burns World Federation, said: "In Japan a version of Auld Lang Syne is something of a school anthem when it was introduced into the school curriculum by American teacher Luther Whiting Mason. In the late-1800s Auld Lang Syne was loosely translated to 'Hotaru no Hikari' which speaks of remembrance, nostalgia and friendship.
"Rabindranath Tagore, in 1913 became the first Asian to win the Nobel Prize for literature. He was also a fan of the work of Robert Burns, translating and adapting Auld Land Syne for his most popular song, Purano Sei Diner Kotha.
"Meanwhile, in China, Auld Lang Syne is so established that many assume it is actually a Chinese song.
"And the tune was used as the national anthem of a united Korea from 1919 to 1948 after being introduced by British Imperialism.
"In Russia, the song's ­popularity stems from the people's admiration for Robert Burns, after he became a great source of inspiration for ordinary Russians in the early 20th century. After the Russian Revolution, he became the country's national poet.
"Close to home, and more recently, Members of the European Parliament marked the UK's exit from the EU by spontaneously singing Auld Lang Syne.
"Given the events of 2020 and the Covid pandemic, it is not difficult to believe many people today will wish to tak a cup o' kindness yet for days of auld lang syne.
"The song is a toast to happy days gone by, separation and coming back together. For many, that is the wish for 2021. It is a song rich in nostalgia, but also hope for renewed contact with friends in times to come."
But, as we hurtle towards a new year, one of renewed hope and positivity, let's ensure our future selves can look back on this year as one that, despite everything, we still came together in the ways we still could, for old time's sake.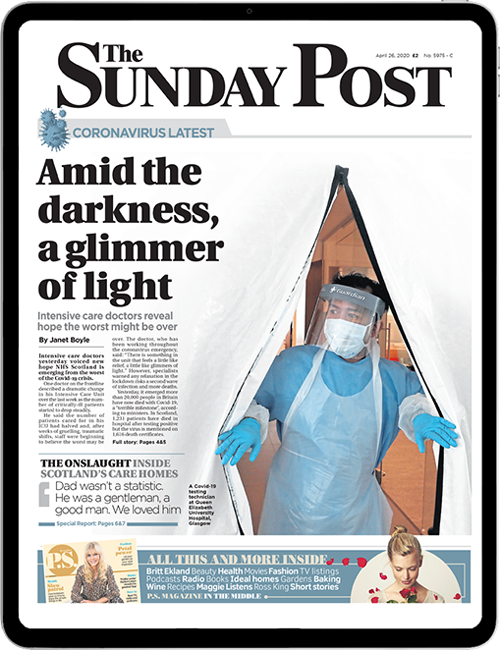 Enjoy the convenience of having The Sunday Post delivered as a digital ePaper straight to your smartphone, tablet or computer.
Subscribe for only £5.49 a month and enjoy all the benefits of the printed paper as a digital replica.
Subscribe