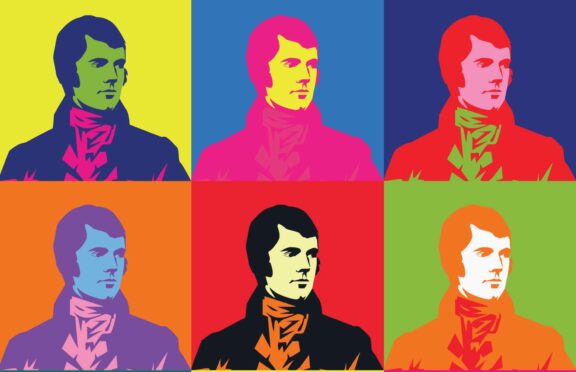 An action plan to exploit the legacy of our national poet is gathering dust as experts warn Scotland is missing out on a Rabbie Burns bonanza.
Scotland's poet will be remembered this month at suppers and readings around the world but former MSP Joan McAlpine is among those calling for the urgent implementation of a national strategy to better promote his life and work.
McAlpine, now business development manager for the Robert Burns Ellisland Trust, an independent charity preserving the poet's Dumfries farm, says a report explaining how to unlock new economic benefits was published two years ago but remains in limbo.
She said: "I led debates on Burns and the Scottish economy in parliament in 2018 and 2020 and now we're through Covid we need to think about some of the ideas we debated."
McApline, a Sunday Post columnist and former convenor of the Scottish Parliament's culture, tourism, Europe and external affairs committee, added: "The debate in 2018 led to Glasgow University receiving funding for research."
The report found Burns was worth more than £200 million a year to the Scottish economy and the poet's brand was worth nearly £140 million annually but, crucially, it highlighted untapped economic benefits.
"We had a follow-up debate for Burns Night when the report came out looking at ways to take the recommendations forward," said the former SNP MSP.
She said Ellisland is a good example of where potential lies: "Burns wrote a quarter of his life's work here, including Tam O'Shanter and Auld Lang Syne.
"It's the only home he built himself and the best preserved. We've been getting help from the South Of Scotland Enterprise to develop income streams and working with the South of Scotland Destination Alliance to promote Burns for the Year of Stories. It would help, for example, if more national resources were devoted to this kind of work.
"We've done things like develop a Minecraft game to explore the farm, and at Hogmanay we had an event in his barn where people could bring in the New Year singing Auld Lang Syne in the place he wrote it. It is all about raising the profile.
"Since the report was launched, there has not been some sort of national campaign to do more to promote Burns."
Murray Pittock, a professor of literature at Glasgow University, wrote the analysis of potential benefits published in 2020.
"It would be useful to have a campaign so that people realise not only how much Burns is worth for Scotland's economy but what the potential is to continue to grow that," he said.
"Cultural tourists tend to spend about 40% more per capita than the normal tourist. Scotland doesn't have anything like it's fair share of cultural tourists for its assets, and  Burns is a case study for that.
"The value that the Austrian economy gets from Mozart is 25-30 times what we get from Burns. I'm not saying Mozart isn't a bigger draw, but around 10 million people go to Burns suppers every year worldwide. There's clearly more that can be done."
Among his recommendations were the continued promotion of Burns as a Scottish icon in schools and beyond, renaming Prestwick Airport in his honour, and more joined-up thinking aligning attractions in Ayrshire, Dumfries & Galloway and Edinburgh that celebrate the bard.
Pittock also said whisky and local produce should be linked into Burns through showcase events and branding.
"In Scotland, food isn't understood fully as part of culture, compared with the way France does it for example. Burns is very much a food story, the haggis industry would barely exist without him. He's responsible for popularising it, even though he didn't eat it much himself.
"An important part of the story is to bring food into the culture and embed it into much more holistic tourism which gives people a really interesting, authentic experience that they can remember.
"Some of the things that are associated with Burns such as humanitarian values, are always in demand, seldom more so that the present, and should be foregrounded in his international legacy and the profile Scotland has," he said. "Burns, whatever his personal imperfections, remains popular worldwide and symbolises important Scottish values.
"It's central that we make the most of the legacy."
Graham Main, who runs the Big Burns Supper festival in Dumfries, echoes calls for support and a national strategy.
He founded The Big Burns Supper 12 years ago after realising there was a lack of festivities held in his home town to celebrate Burns Night, besides the traditional supper events. In the years since, it has become one of the country's biggest winter festivals, drawing an international line-up of musicians, comedians, performers and writers in the coldest month of the year.
This time last year he was cancelling scores of events because of Covid but the festival will go ahead this year but with a slimmed down programme, starting this week.
He said: "For us, it's not a year about growing, it's a year where we acknowledge where we have been. When you've been through an arduous journey, like everyone has, you need your friends around and you need to get to the end and take stock.
"It would be great if the Scottish Government could play a better role in safeguarding Burns Night. They're a bit haphazard about the way Burns Night happens. But no one wants the government too involved in a Burns Night because it's for the people. If the government carefully make sure it has organisations like ours and Celtic Connections and Burns And Beyond in existence, supporting us to create different ideas, then the celebration itself should survive, because it's survived all this time since Burns has been gone.
"The brilliant thing about Burns Night is that it can be celebrated in so many different ways. Let people celebrate it on their own terms. Maybe some of the towns in the central belt could take a page out of our book and see how to cultivate it, because this wasn't something the council came up with; it was done by a community on a grassroots level. I think Burns Night should always be in the hands of the people.
"We're eternally optimistic; we have to be to have survived the last 12 years. Hopefully we get the scale of the festival back, in our own hall, and people from across Scotland visit us, find out how we did it, and take it back to their own communities.
"We are an independent festival and most of our funding is generated from our bar sales and box office, so we're slightly more volatile than some of the funded projects that can shoulder the risk."
The Scottish Government said: "Celebrating the life and legacy of Robert Burns is hugely important to Scottish culture and the economy.
"We will always champion and celebrate his life and works, including promoting the National Bard globally through our international network of Scottish Government offices."
For more, see ellislandfarm.co.uk and bigburnssupper.com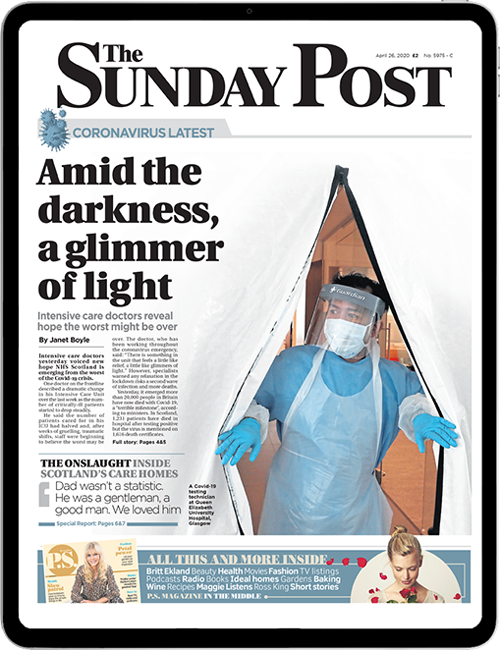 Enjoy the convenience of having The Sunday Post delivered as a digital ePaper straight to your smartphone, tablet or computer.
Subscribe for only £5.49 a month and enjoy all the benefits of the printed paper as a digital replica.
Subscribe