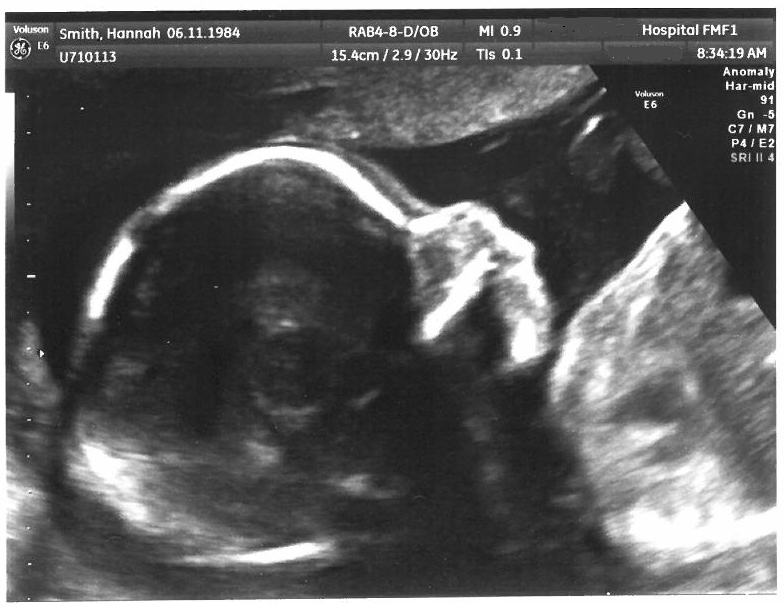 You're in Team Pink if you're having a girl, Team Blue if you're having a boy and Team Yellow if you want to make it difficult for people to buy anything for baby in advance.
I think there should also be a Team Ashen to cover all the first-timers who are slowly realising they've no clue what they've let themselves in for.
We've opted to be part of Team Yellow, much to the frustration of Junior's grandparents, who are chomping at the bit to buy pink or blue booties and babygrows.
After watching a documentary about gender identity in children on Channel 4, my wife wanted to go one step further and keep Junior gender neutral until he or she was old enough to make their own decision on what they wanted to be.
This commendable intention lasted all of one visit to Mothercare when she saw all the cute pink dresses that are available for girls. When it comes to tying hair in bunches, liberalism needs to back off.
The reason I wish to remain blissfully unaware what colour we should be painting baby's bedroom – and it was mainly my choice and my wife has admirably adhered to it – is due to something I was told a while back by a mum of four.
She never knew the sex of any of her babies beforehand and her reasoning was that, when it comes to giving birth (which she reliably informed me, "stings a bit") wanting to find out if it's a boy or girl gives you the impetus to make that one final push.
My wife is only tiny and looking at the size of her bump already I think we're going to need all the extra impetus we can muster to get Junior out of her.
---
Read More
The helpless blog of a first time dad: Hasta La Vista, baby – whatever gender you may be
The helpless blog of a first time dad: I'll raise a glass to the babies we'll never know
---
We could have found out the gender this week as it was our 20-week scan.
A lot of the worry had been taken out of this appointment by the experience of our 12-week scan, which had been conducted by a Spanish sonographer who spoke English like Sofia Vergara.
At one stage she had said something I didn't quite catch and then pointed at the baby's foot and said "You see ear?" This made me panic we had a deformed baby when in fact she was pointing out the toes "here."
"No, no," she assured me "your baby elf is fine," which did nothing to comfort me.
Not wishing to make a fool of myself again I had prepared for the follow-up by watching a couple of episodes of Modern Family on Sky1, just to get me in tune with her accent.
This put me in a good mood (one of them was the Las Vegas road trip episode, which is a favourite of mine) but proved completely useless preparation for our scan appointment because Dr Gloria was on her day off, replaced by Dr Tatyana from Hungary.
She didn't have much of an accent but did speak three words I didn't understand and, on reflection, didn't really want to hear.
A "choroid plexus cyst (CPC)" is what occurs when a small amount of fluid spills from the choroid plexus, which protects and nourishes the brain and spinal cord. Between 1 and 3 percent of all foetuses will manifest a CPC at 16 to 24 weeks of pregnancy. Our Junior is one of those.
The thing is, there's no consensus on what a CPC can lead to. Dr Tatyana booked us in for a 26-week scan "just to keep an eye on it" but told us it was absolutely nothing to worry about. I wasn't even out of the hospital car park before I'd sought Google's opinion and found a page that told me CPC's increase the risk of stillbirth.
After reading Dr Internet's prognosis I would have found it more plausible if Dr Tatyana had asked us to bring along Elvis riding a unicorn to the 26-week scan than to suggest not worrying about it in the meantime.
Further reading has shown me Dr Tatyana might have a point. Foetuses with CPC's are one percent more likely to be stillborn but there's very little evidence that it's the CPC that is the cause.
But that's not stopped Team Ashen from gaining two more fully paid-up members.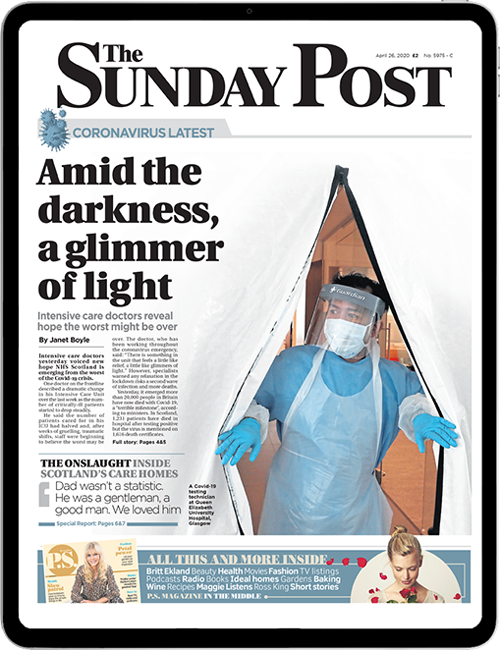 Enjoy the convenience of having The Sunday Post delivered as a digital ePaper straight to your smartphone, tablet or computer.
Subscribe for only £5.49 a month and enjoy all the benefits of the printed paper as a digital replica.
Subscribe