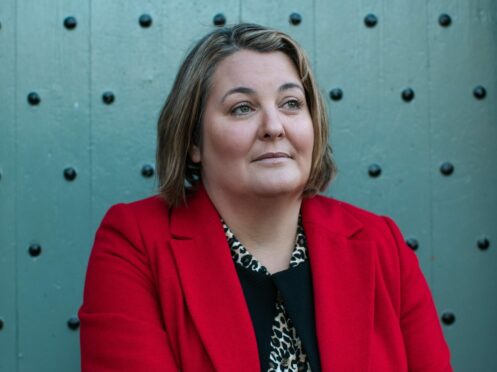 When told she had cervical cancer, Ruth Maguire felt she didn't have time to be ill. She had an election to win.
It was just weeks to go until voters in Cunninghame South went to the polls, and, in her first interview since her diagnosis and treatment for cervical cancer, the MSP told The Post: "I remember when the gynaecologist said they thought it was cancer, before I could think I said, 'Can't it wait till after the election?'
"But almost as soon as the words were out of my mouth, I thought, 'Well, that's ridiculous.
"I actually felt a bit embarrassed. It was that sort of 'women's work' thing, and also a reflection of working as an MSP and in political activism. You can kind of get yourself in a space where work is the only thing that matters. Of course, it isn't."
The devastating diagnosis came out of the blue for Maguire who, at the time, considered herself to be relatively healthy. The 46-year-old had been suffering from heavy bleeding for around 18 months but admits she brushed it aside as nothing more than "women's issues" before going to her GP. She was shocked when told her condition was anything but routine and potentially life-threatening.
"I honestly didn't think there was anything wrong with me," she said. "I just thought the bleeding was my body changing and I was maybe starting the menopause.
"I soldiered on with that for about a year and a half and didn't really think too much of it. I think women generally put up with a lot, particularly around menstruation. You become used to being in pain and being uncomfortable and just getting on with looking after the family, working and whatever, and you ignore these things like I did, but really, we shouldn't.
"When they said the word 'cancer', it really was shocking."
Speaking ahead of Cervical Cancer Prevention Week, Maguire recalls her diagnosis in April 2021, in the middle of the pandemic and in the lead up to the Scottish parliamentary elections.
She found herself having to break the news of her illness to her husband and two daughters, as well as her parents. "Obviously the election was coming up and I was already selected and that felt like quite a pressure because you have a lot of people relying on you," she said. "During the campaign, I didn't really get out to do anything because it was Covid.
"But also, before the treatment started, I had to isolate. The rest of them joked that it was actually the ideal campaign because I was stuck in the house. Everybody was really kind and we found ways round it."
Maguire was re-elected to the post she's held since 2016, while juggling more tests to help decide on a treatment plan. She had to reschedule one scan as it clashed with the day she was being sworn into parliament.
Diagnosed as stage three, she faced chemotherapy, radiotherapy and brachytherapy – internal radiation – and, after deliberation, Maguire eventually accepted it would be best to take time off from her job.
She said: "Things moved very quickly because of the stage my cancer was at. I was terrified on so many levels. It was worrying and upsetting and scary.
"Even though you know one in two people will get cancer in their lifetime, it can feel, at points, like you're the only person in the world this is happening to.
"But on the first day of chemo, that was knocked out of me. I was in the waiting room and found out one of the women there only discovered she had cervical cancer while she was giving birth. She was straight into treatment with a new born baby.
"And then I was wheeled past a little girl who had lost her hair. She must have only been about seven and it just helped me realise I shouldn't wallow."
However, she admits deciding to take time off work was difficult.
"It's a job where you are conscious of your responsibility to the people that you work for, and ultimately that's the people where I live, my community.
"Initially when they went through my treatment plan, I thought I could keep the appointments to the morning and maybe take my car and come through to parliament afterwards and they were just like 'No, we don't think you're getting what the impact will be'."
It proved a tough seven months, with not only the exhausting treatments, but Maguire being put into medical menopause, which resulted in her developing symptoms, including hot flushes and anxiety.
"Of course, there were points when I was sad or worried, but I had so much support," she said. "Our daughters are grown up, so they understood, and my mum and dad moved down from Inverness to help look after me. My mum would cook me really healthy foods, albeit doll-sized portions as I didn't have much of an appetite, and my dad drove me to treatments every day.
"I was so blessed and so lucky because I know not everyone has that. It made me realise how loved I was but I wouldn't want to suggest we were like something from the Brady Bunch. It was challenging for us all to be in the house together. We had our moments, but the girls were both wonderful and continue to be."
Maguire returned to work in January 2022 and, 12 months on, feels she's achieved the goal she set herself – to survive the first year.
"It's been challenging," she admitted. "Quickly I saw a big difference to being well and healthy while you're out for a walk on the beach or meeting a friend for coffee to coming back into parliament with such long days and the pressures you are under.
"I was always going to give myself a year to get back into things and just do the job properly. Getting back into the constituency work has been a lot easier, that's quite a comfortable place for me, helping people."
Maguire, a private person, has decided it's time to share her experience in a bid to help other women. Next week, she's set to host an event for cervical cancer charity Jo's Trust, which aims to educate MSPs on current HPV vaccination (which prevents the virus that causes cervical cancer) and cervical screening statistics.
"Cervical cancer is the fourth most common cancer affecting women and it results in two deaths in the UK every day," Maguire said.
"The main goal is to get it under the noses of MSPs. Seeing what's happening in their locality is what makes it real.
"Screening can catch a huge proportion of it, but I totally understand that there are many reasons that women don't attend screenings whether due to embarrassment or discomfort and that those who have experienced sexual violence may find them particularly difficult.
"However, health professionals will be sympathetic to their needs and there are excellent resources available that can make things easier. Finding a way through the discomfort can be life-saving, so I would really encourage all women to attend.
"Equally as important is to not just put up with menstrual pain and excessive bleeding like I did and to get that or indeed any bleeding that is different to what you are used to, checked sooner rather than later."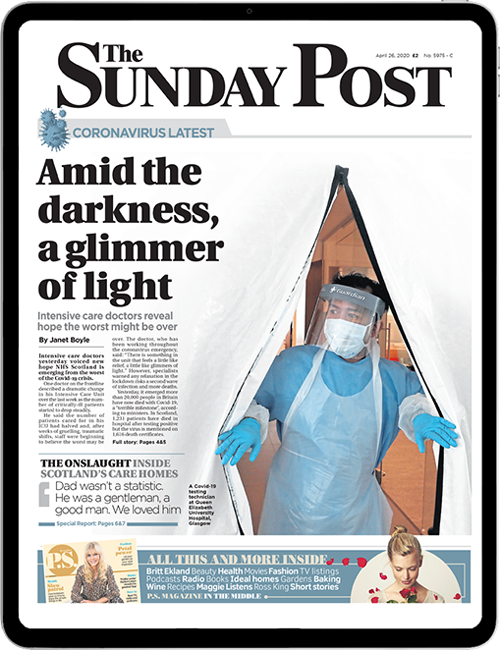 Enjoy the convenience of having The Sunday Post delivered as a digital ePaper straight to your smartphone, tablet or computer.
Subscribe for only £5.49 a month and enjoy all the benefits of the printed paper as a digital replica.
Subscribe