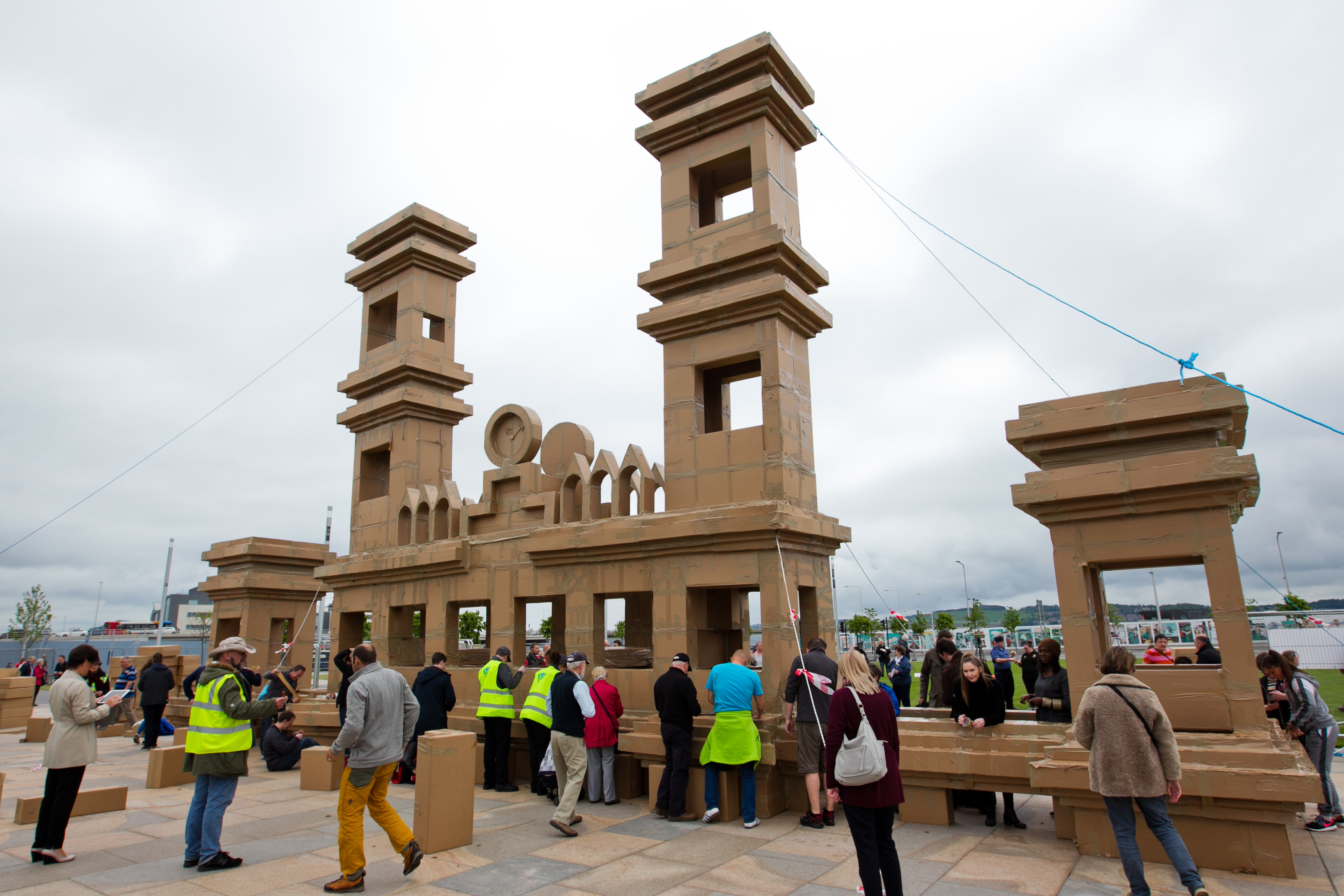 EH wiz taen beh surprehs yesterday.
Eh didnae hink eh'd be so moved beh the sight o' the Royal Erch being made oot o' cardboard. But it wiz affy bonny when it wiz a' feenished. Clever, tae. Daen it fae the bottom up, like that. They Design Festival fowk arny daft. An well done tae a' the Dundee fowk thit came oot tae build it. Yous can be affy proud o' yersels an a'.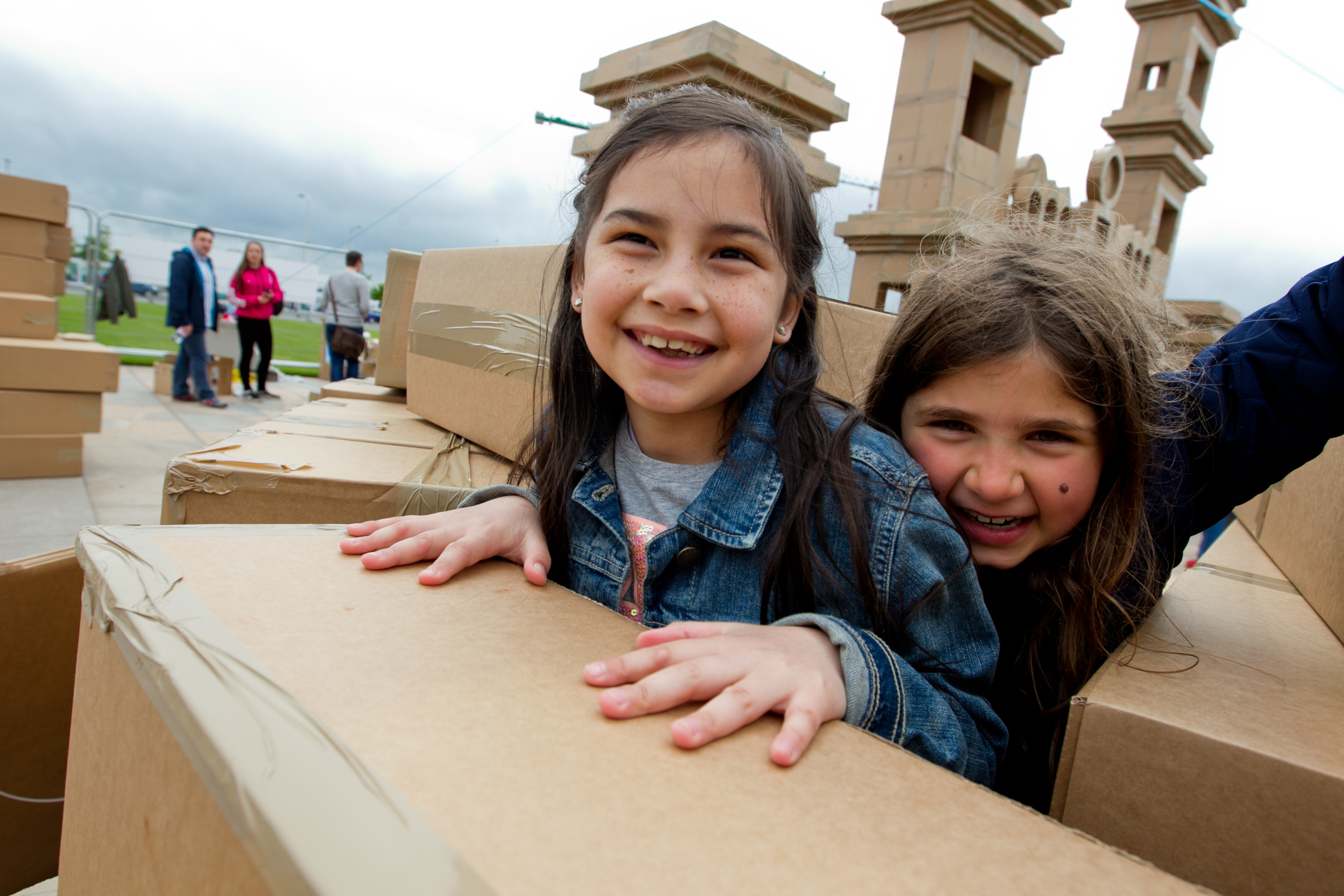 Once it wiz up, though, ah canny tell ye how it made me feel. Eh'm just a wee bit young tae remember the real Royal Erch. Eh wiz a runny-nosed wee laddie when they pulled it doon. Eh wiz on the last Fifie in 1966 afore the new bridge opened, eh can mind o' that. But no the erch. Eh mind o' meh mither 'n' faither sayin' whit a crime it wiz to pull it doon, though.
Meh faither grew up in Gellatly Street, so he mustiv seen the erch every mornin' o' eez life back then. Meh mither, tae, she was fae the other side o' the toon, ahent the Overgate, but widd've seen it a' the time an' a'. Mah Granny Anderson telt me aboot it tae. She used tae bounce me on her knee an' sing "Vote, vote, vote fir Neddy Scrimgeour, he's the man tae gie ye ham an' eggs".
But eh didnae ken wha Neddy Scrimgeour wiz. Eh didn't like ham an' eggs onywiy, so eh'm no sure eh wid've voted for him. But If he'd been promisin' as a' Cremola Foam he widda got meh vote.
But, onywiy, both sets o' meh grandparents an' meh mither 'n' faither an' a' meh uncles an' unties a' agreed the Royal Erch wiz one o' the best things in a' the toon. They a' sayed it was really grand in its day an' that the coonsul should've found some ither way tae work oot whit tae dae wi the bridge.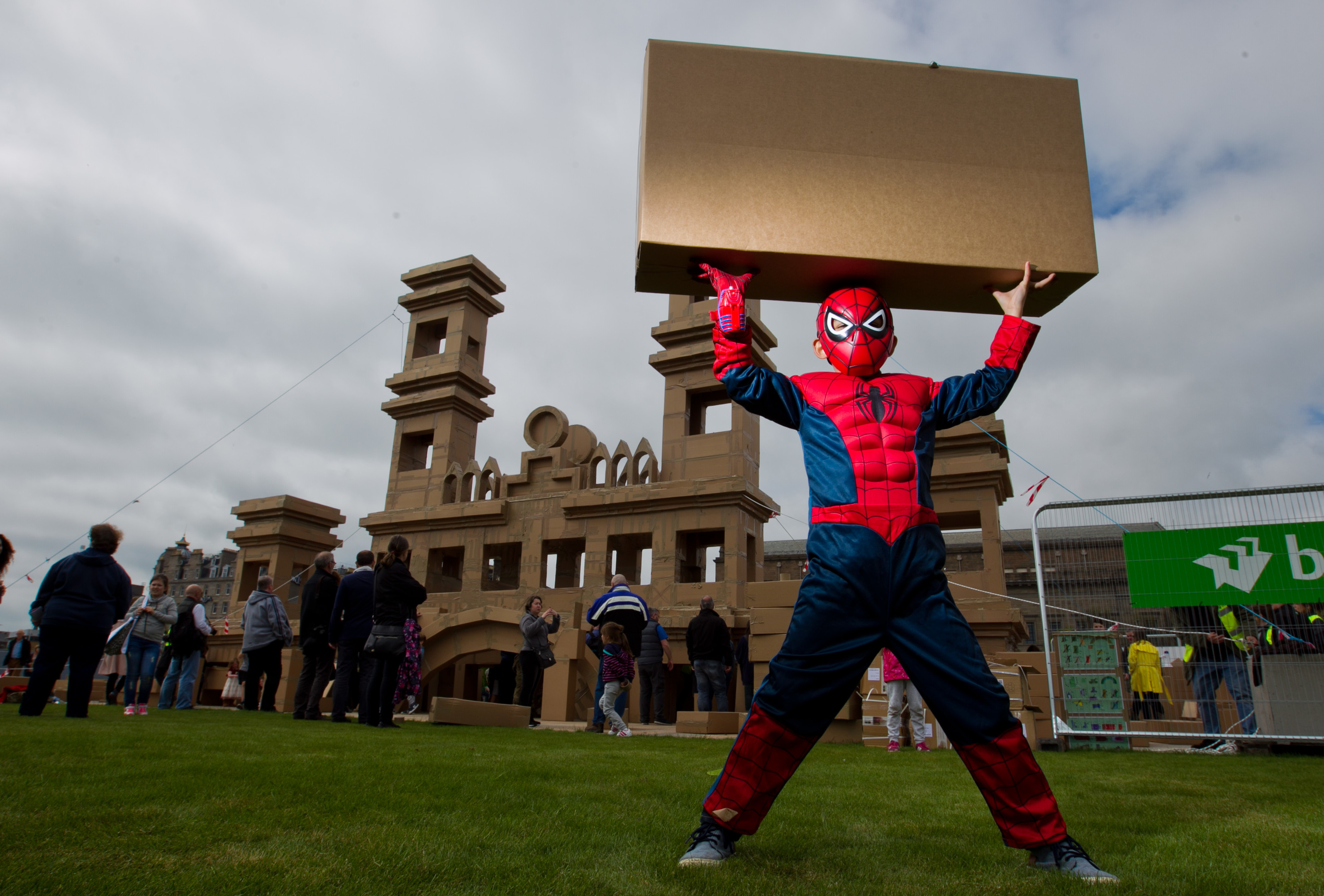 They should never've taen doon the erch. Mind you, they used tae gripe aboot the loss o' the Wellgate an' the Overgate a' the time an' a'. They didnae like what wiz done tae the toon in the sixties. Nae charactur left, they aywis telt me an' meh brithers.
Efter seein' the erch put up in the toon again, eh hink eh ken whit they meant. Like eh wiz sayin' eh wiz proud o' what the festival laddies and lassies did.
Eh swear tae ye that when eh stood an' looked up at the erch, even if it wiz jist cardboard, eh hink a' meh unties an' uncles an' Pop (as we cawed meh faither's faither) an' meh grannies and meh ither grandfaither wir stannin' aside me an' they saw it too an' widda sayed it wiz affy good. Meh mither 'n' faither died a few year ago an' eh ken they wid've loved it.
They used tae a' live in the toon when they wir young. Twa big femilies among lots o' other big femilies. They used tae tell me aboot wakkin up the Hackie an' doon' the Blackie an a' the stories sounded great. The toon seemed tae hae mair character in their day, the way they a' spoke aboot it.
We Dundee fowk havny had a lot o' architectural marvels tae be proud o' in the last few decades. The city churches wir aywis there, of course. An' a few o' the buildings in the toon centre are bonny — eh aywis liked the bank on the corner o' the Heh street an Commercial Street. The one that's triangle-shaped, ken? Just across fae whaur DM Brown's used tae be. That's a bonny ane. But there's no' much else eh can hink o' that make ye say, "thon's affy bonny". The Heh Skale maybe. Oh, and the museum aside that. That's a good ane. But ither cities seem tae hiv loads o' fancy buildings.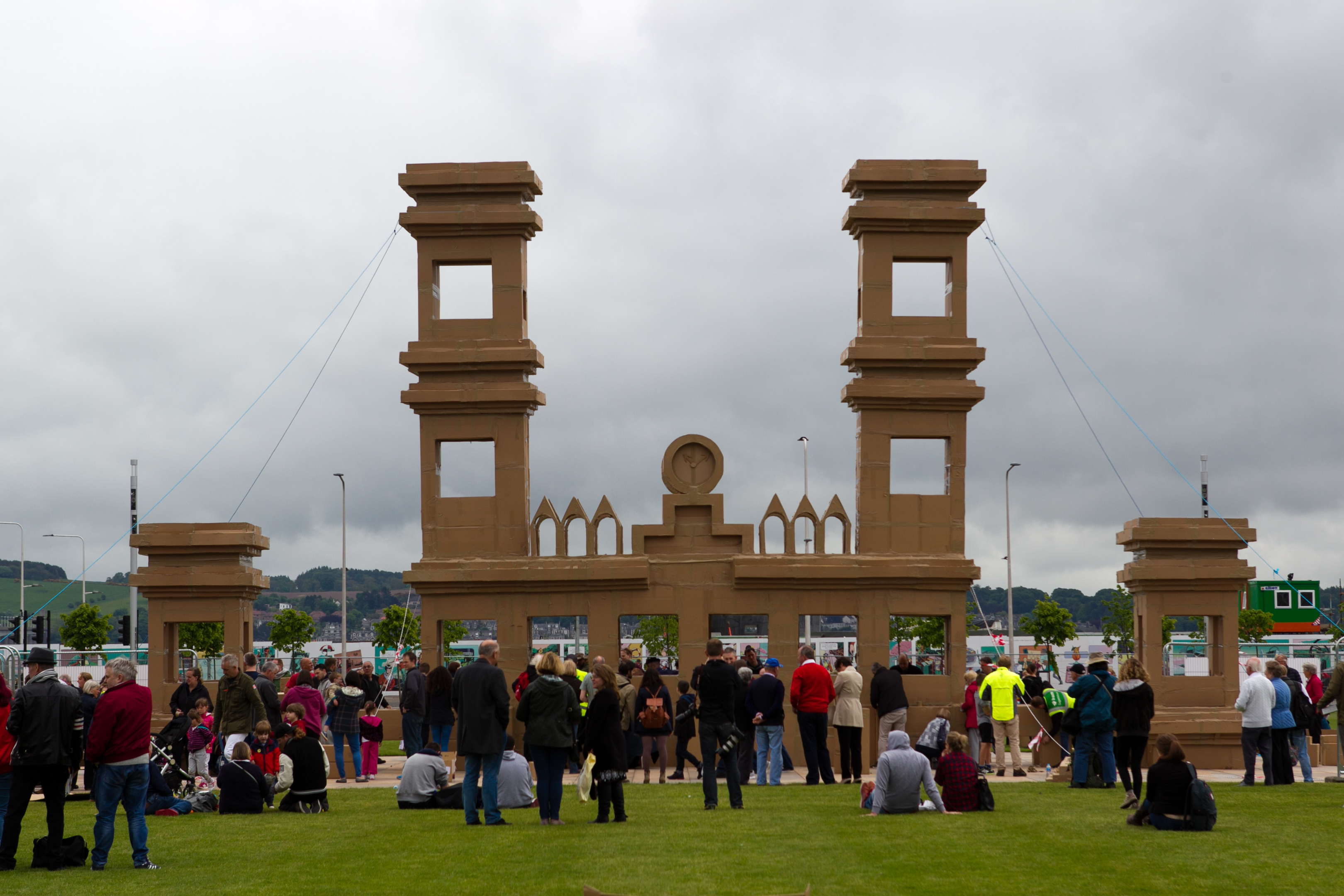 Dundee wizny a bad place though, eh'm no sayin that. It wiz the people thit made it good. It wiz aywiz stocked wi' good sort of people. Hard workers, ken? Meh Granny worked cleanin' offices till she wiz in her eighties. She showed wiz a' whit hard work wiz. She kept her closie spick an' span a' her days. Eh wish thit eh'd telt her how proud eh wiz o' her bein' such a hard worker. Eh like tae hink that a wee bit o' it rubbed aff on me. It seemed abody in her day wiz a demon o' a worker. Eh, it wiz the people that made Dundee a great city. The workers, no the pan-loafy fowk. An' no the buildings ehther.
Eh hink things are cheengin, though. Dundee feels different these days, ken? It's like wir a' gettin' wir confidence back efter a lang time when we didny hiv any. Eh've aywis been proud tae call masel a Dundonian, eh wouldny move onywhere else. An' eh hink that we're goin' tae see a lot o' cheenges for the better in the toon. It feels good. It's like wiv a' taen a shak tae wirsels an decided that wir gunnae dae it a' a bit better. An' this is jist the stert o' it. Dundee'll be a braw place. This Victoria & Albert Museum thit thir pittin' up, eh'll bet ye a fehver that abody likes it when it's feenisht.
Strange that eh stertit talkin' aboot Queen Victoria's erch, then blether a bit aboot the toon, then end up talkin' about a museum that's also named efter Queen Victoria.
It's like eh've come roon in a circle, izzit? It's like wiv a' come roon in a circle. We pulled doon the auld queen's erch and now we're pittin up her new museum. Eh hink she kens an' she's lookin' efter us a'. Eh hink Dundee is on the up an' somehow she's at the stert an' feenish o' it. Meh mither an' faither wid like whit's happenin', eh really hink they wid. Eh wish they could see the toon noo, eh really dae.
---
READ MORE
Rolling Stones fans to rock up for cinematic exhibition at Victoria and Albert museum
Real-life Maw Broon's Kitchen set to open in Dundee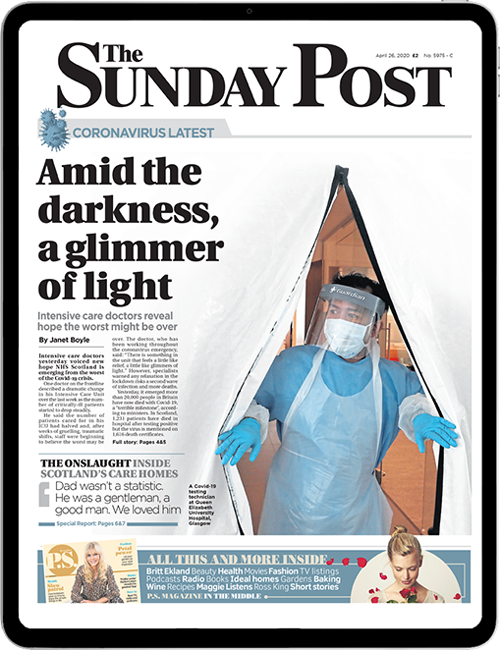 Enjoy the convenience of having The Sunday Post delivered as a digital ePaper straight to your smartphone, tablet or computer.
Subscribe for only £5.49 a month and enjoy all the benefits of the printed paper as a digital replica.
Subscribe