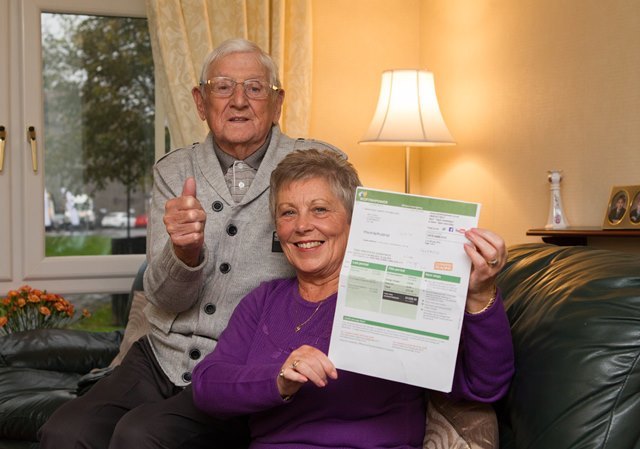 CREDIT where credit's due is a saying we are all aware of but unfortunately for Una and George Fargie nobody seemed willing to refund them a credit of £1300 they were due from energy suppliers ScottishPower.
Since May the couple have been trying to get this money returned to them.
This was due to a problem with the electricity meter at their Bonnybridge home that had in fact been going on since January it just hadn't been picked up until later.
The problem was that the meter just wasn't registering correctly. It is supposed to show three readings but was only producing two.
A new meter was fitted but unfortunately that wasn't the end of their troubles as they set about getting a refund of overpayments they were due.
Una spoke to umpteen different call centres in a bid to get this resolved but got nowhere as she found it very difficult to speak to the same person twice. She would also be promised a callback but this would never materialise.
Eventually she spoke to someone in the Inverness call centre and, after giving all the information once again, Una was told this would be passed on to the relevant department to deal with.
Two weeks later, and once more without any progress being made, she phoned back and was told that it was a work in progress.
A further fortnight passed without any contact so Una again phoned but this time she was passed to the Warrington call centre.
She was told they would email the person she spoke to in Inverness to get them to call Una immediately. Again there was no contact.
Una decided to try a different tack so she emailed Scottish-Power. They replied saying she'd have a response within five working days. She didn't.
After emailing again, Una got the same response.
Almost at the point of pulling her hair out in frustration, Una emailed Raw Deal telling us that as pensioners they didn't need this hassle especially as the fault lay with ScottishPower.
We took up her complaint with ScottishPower who had this sorted in double-quick time.
A spokesperson told us: "We sincerely apologise for any delay in resolving issues with the meter at Mr and Mrs Fargie's property.
"A full refund of the credit balance has now been issued (£1300) and all account information is now up to date and correct."
A delighted Una said: "We are very grateful to the Raw Deal team for resolving the problem we had with ScottishPower.
"We have now received payment for the credit which was sitting in our account.
"We also received flowers from them as an apology.
"Raw Deal achieved in two weeks something we had been trying to do for the past five months."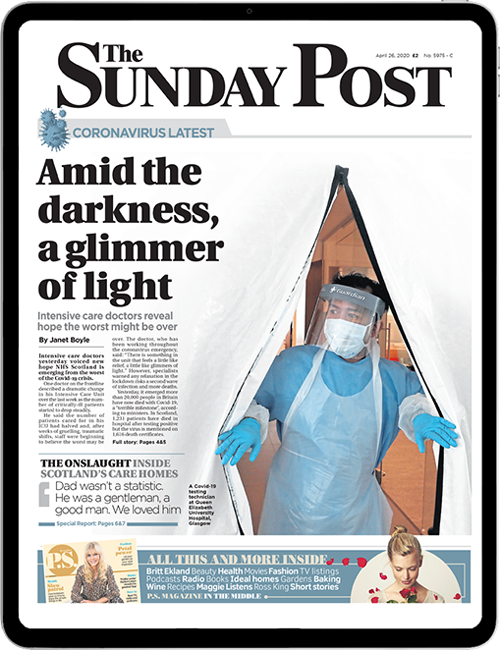 Enjoy the convenience of having The Sunday Post delivered as a digital ePaper straight to your smartphone, tablet or computer.
Subscribe for only £5.49 a month and enjoy all the benefits of the printed paper as a digital replica.
Subscribe