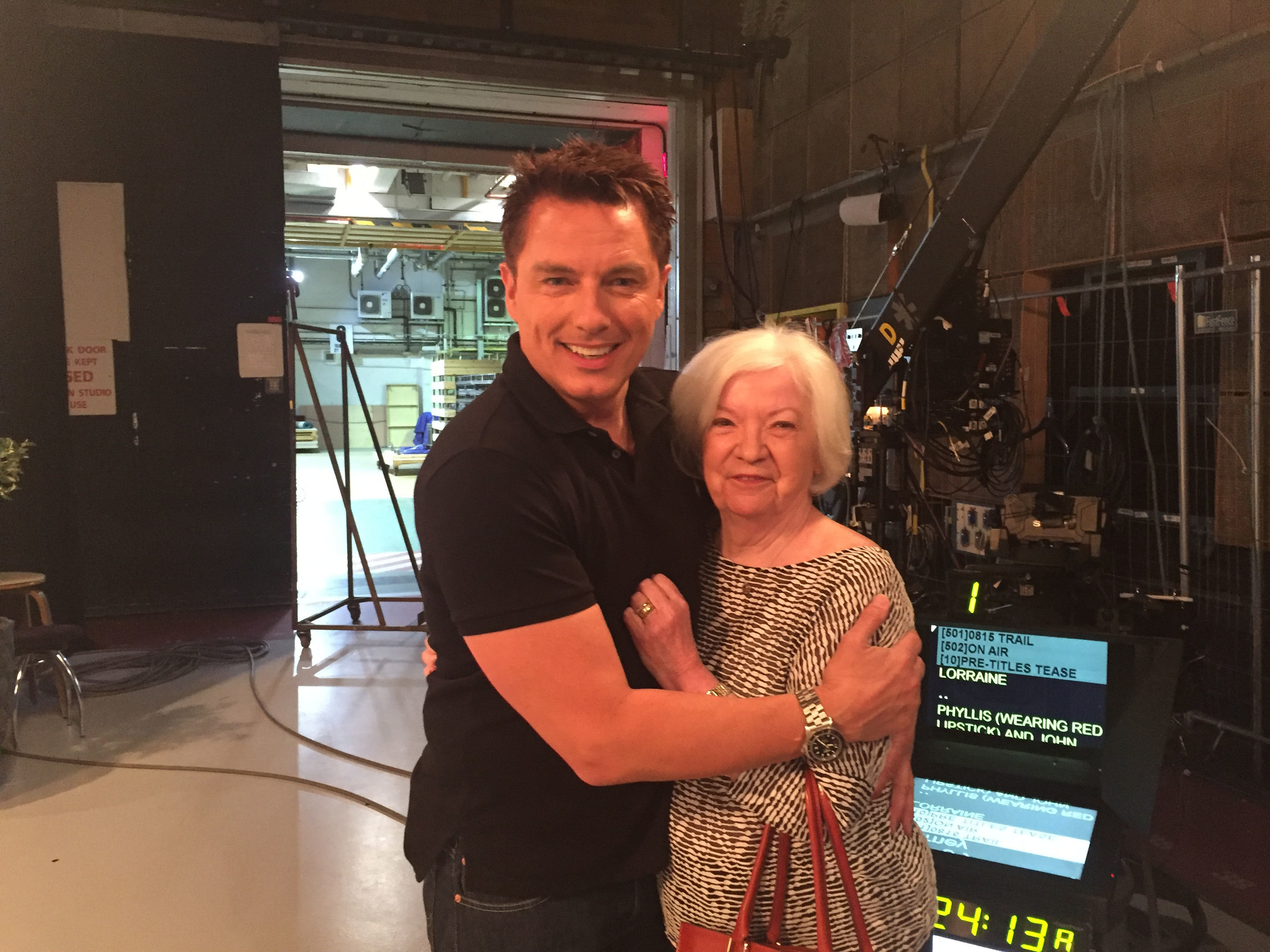 Mum was delighted to catch up with John Barrowman. It was a very Scottish morning and, as always, John lost his American twang when he started chatting and was soon talking broad Glaswegian.
Auntie Josephine was less impressed. She lives in Germany so John was completely unknown to her. It was funny to hear John explain what he does.
He's a singer, actor, presenter, writer and top panto star.
My aunt couldn't believe one man could do so much, but John is one of our few all-round entertainers in the tradition of the legendary Bruce Forsyth.
I always thought Strictly Come Dancing would have come calling when Bruce retired from the show as John would have been a fantastic replacement.
He's also incredibly cheeky and a real giggler. I spend most of the time I'm in his company chortling at his daft jokes and naughty stories.
---
It's sometimes easy to forget we have so much beauty on our doorstep
We've had a brilliant couple of weekends exploring some of the joys of Scotland.
There are so many gems close to home that are easy to overlook.
Last weekend, my husband Steve and I decided to explore some of the wonderful places near us in Dundee and we just had a fantastic time.
For the first time in years I packed a picnic – ham and cheese pieces, pork pies, Scotch eggs and a flask of soup.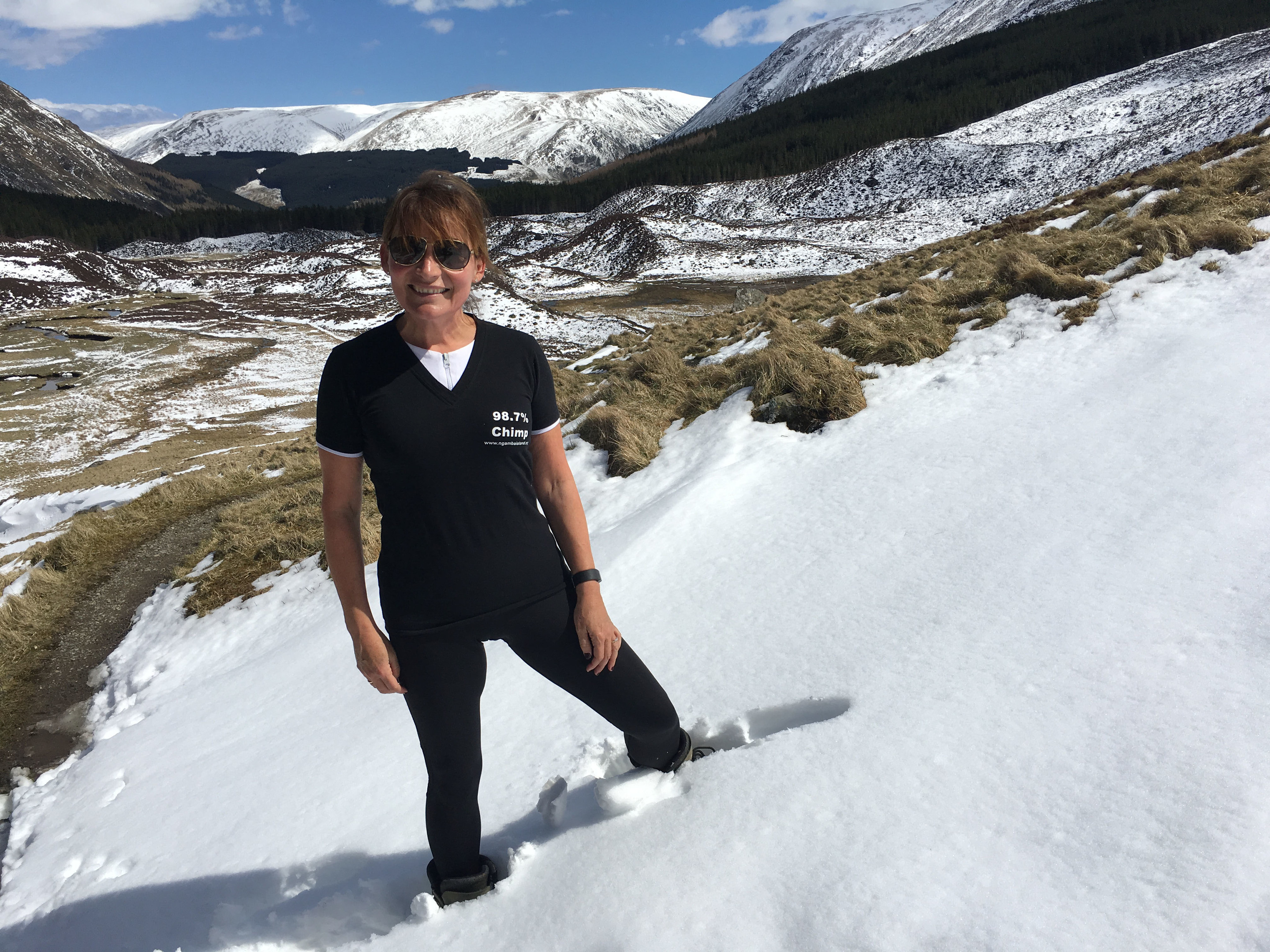 We headed for Glen Doll and took a fantastic walk up to a beautiful waterfall.
We were knee-deep in snow at points which was strange as we'd had brilliant sunshine.
It was just glorious, with views that made you want to burst out cheering and only an hour-and-a-half from our house.
The next day we went on a trip to the Isle of May in the Firth of Forth, something I've been meaning to do for years.
It was a short drive over the Tay Road Bridge to Anstruther – home of the best fish and chips on the planet – to climb aboard our boat, the RIB Osprey.
There's also the May Princess if you want a more sedate passage across, but we were after a bit of an adventure.
We were given waterproof trousers and jackets because it can get a bit soggy, but it was great fun and a big part of the whole experience.
It's crazy to think we landed on what felt like a remote island, but was only just over an hour away from home.
It really was magical. On the boat trip we saw seals, puffins, guillemots and big fat eider ducks, and on the island itself there's an incredible amount of birds to see as well as some lovely walks.
It was also a chance to have another picnic and I have to say I had forgotten how good a simple sandwich can taste after a grand old yomp in the great outdoors.
The Isle of May is fascinating.
This is a really good time to go as the weather is usually fine and the bird numbers are already starting to increase.
In June, it's even better.
The island is just over a mile long and it's easy to see just about everything in an afternoon.
It's the site of one of the oldest Christian churches in Scotland, going way back to the ninth Century, and has had an interesting past involving Vikings and smugglers.
These days most people come to see the bird life, especially the puffins, and also to visit the lighthouses.
It's a lovely way to spend an afternoon and the trip back to Anstruther was simply exhilarating.
This weekend we headed north to Orkney, one of my favourite places in the whole world.
There's so much to do there that you need to go back again and again.
We stayed at the Foveran, where local chef Paul Doull outdid himself with some of the freshest seafood and most delicious puddings I've ever eaten.
The view from the dining room across to Scapa Flow is magical in the famous Orkney light.
We walked by the cliffs, took a trip to the island of Rousay and enjoyed the spectacle of the stunning St Magnus cathedral in Kirkwall.
A wonderful time was had.
Sometimes we forget the treasures that are on our doorstep and I'm making sure that, in the near future, I see a lot more of what Scotland has to offer.
---
READ MORE
Lorraine Kelly flies to South Africa for the weekend just to see the penguins!
Lorraine Kelly: It saddens me to see BHS struggling to survive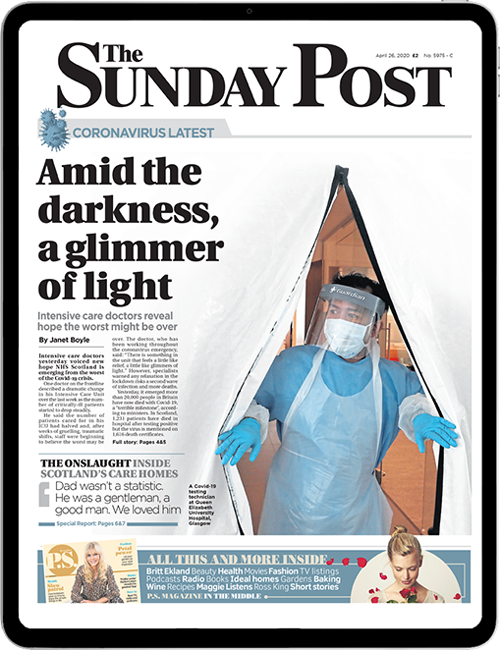 Enjoy the convenience of having The Sunday Post delivered as a digital ePaper straight to your smartphone, tablet or computer.
Subscribe for only £5.49 a month and enjoy all the benefits of the printed paper as a digital replica.
Subscribe