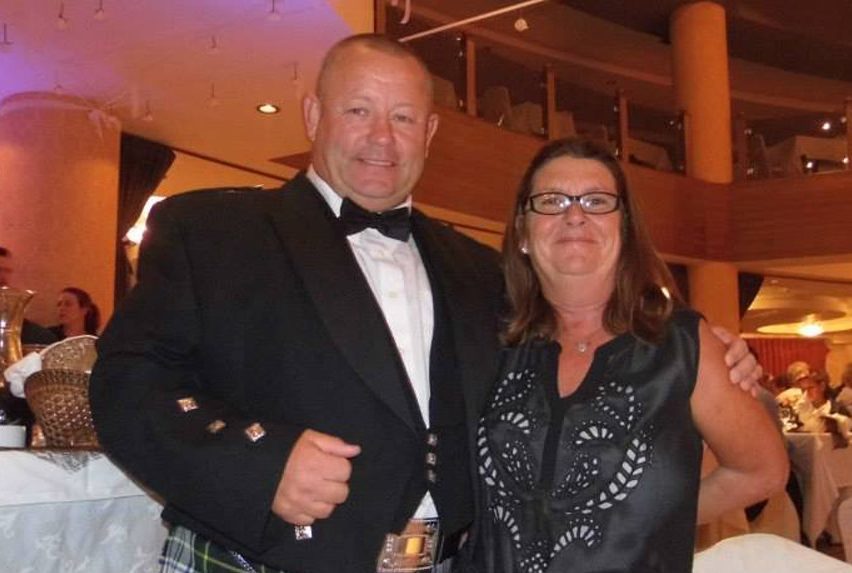 One of Douglas and Julie Barr's victims has spoken about her ordeal at their hands.
She said the gun-loving paedophile husband subjected her to unimaginable sexual abuse, leaving her suffering lasting emotional torment, while his wife stood by doing nothing.
She labelled them "monsters" and said: "I was scared of Douglas and once saw him as evil incarnate. But now I see him for what he really is – pathetic."
The Barrs moved to Crete 10 years ago, moving into a plush villa with its own swimming pool in the tourist resort of Tavronitis.
To all outward appearances they were a real working-class success story.
Locals were instantly taken in by his larger-than-life persona and tales that he used to play top-flight rugby in the UK.
But there was a dark side too.
Many knew Douglas Barr harboured a secret love of guns – and his temper was fierce when drunk.
And it was this predilection for alcohol that led to his sex slave abuse being exposed.
He crashed into a neighbour's car after a heavy drinking session in January 2015, alerting local Greek police to him.
It sparked a probe which eventually exposed how Barr had been abusing children for years.
Many were kept prisoner in a basement, and subjected to humiliating punishments.
One of the couple's victims bravely approached our investigators after seeing our coverage last week.
She said she was slowly trying to rebuild her life along with the other victims.
"I don't think I'll ever be able to fully shake off the trauma of what I experienced at his hands," she said.
Making of a Monster: The wife of child abuser Douglas Barr evaded authorities to work with children – click here to read more
The victim was first sexually abused when she was 14. The attacks went on for a number of years. The full details of what Barr did to her are too graphic to reveal in a family newspaper.
However, we can reveal that Barr revelled in beating her with a horse's riding crop during some of his depraved attacks.
She also revealed he frequently threatened her with a shotgun he kept at his home in the fishing village in Crete.
She said: "He would sit menacingly with a loaded shotgun on his lap without saying anything.
"You knew what he meant, though."
But the violence wasn't exclusive to Douglas. The victim told how Julie was also "extremely volatile" and would often get aggressive.
"You never knew what to expect with Julie," she said. "She had a good side but could flip at the littlest thing."
She claims to have witnessed 56-year-old Julie stab another victim in the leg with a kitchen fork. She also alleges that she threw a knife at her.
The victim decided to alert the authorities to Douglas's depraved behaviour after learning he was sexually abusing another female in early 2015.
"When I knew he was doing it to someone else I had to act," she explained. "I could tolerate it happening to me but not someone else."
She gave crucial evidence at Barr's trial last month. He was sentenced to 19 years and seven months in the tough Grevena jail on the Greek mainland ,although sources have suggested he could be out in as little as four years.
The victim said her ordeal at the hands of Barr had shaped her as a person and made her "quieter than most".
However, she has now landed a new job and is in the early stages of a relationship and is trying to put the horrors she was subjected to behind her.
"Crete is a lovely island and will for ever be in my heart. But I came to the United Kingdom for a fresh start after what happened there," she said.
The prison Barr is being held in is crammed with sex offenders and drug dealers.
It is also prone to riots because of overcrowding and food shortages.
"I'm pleased he's been locked up," she said. "He now has plenty of time to think about what he did to me and the other victims."
The victim – whom we have not named for legal reasons – thanked The Sunday Post for exposing the evil couple.
"It's incredible that it's taken a newspaper's hard work to drag the truth of all of this out into the open," she said.
"Without your intervention people would know nothing about the horrors I had to endure, what Douglas Barr did and how Julie Barr was able to flee Greece for the UK."
---
Violent Past
DOUGLAS BARR has previously found himself in court over his quick temper and violent nature.
In 2009, the Scot admitted attacking a man and a woman in a Newquay bar while there on a stag do.
He had been enjoying a few drinks with friends when someone in his party threw a glass.
The bar staff told the group to leave and Barr, annoyed at the turn of events, slapped the couple on his way out.
The 56-year-old pled guilty to two counts of common assault when he appeared in court later that month.
He insisted he was sorry, had acted in a way that was out of character and wanted to apologise.
Barr was conditionally discharged for two years and ordered to pay £120 each compensation to the couple as well as £30 costs.
Chris Spencer, mitigating, said his client realised that at his age he was "a bit mature" to be getting involved in such activities.
---
The Fantasy
A SOURCE close to Barr has said how the rugby lover repeated the lie he was a retired professional rugby player so often he wound up believing it himself.
Barr was often found bragging about how he played rugby for his beloved Scotland and Leeds Rhinos in the sleepy fishing village of Tavronitis.
He said: "It was strange.
"He claimed to have played both rugby union and rugby league.
"While that is not unheard of, when he claims to have played it would have been very unusual."
Barr had enjoyed considerable success at amateur level in Yorkshire but that was worlds away from his boasts of doing it at an elite level.
The source said: "Whenever Scotland were playing in the Six Nations you'd see him waltzing about in his Scotland jersey, cheering on the team.
"I think he genuinely came to believe he had played international rugby.
"He was delusional."
---
The Reaction – by reporter Gordon Blackstock
WE first received a tip-off about Douglas and Julie Barr's convictions a fortnight ago.
Within days I was on a plane to Crete to investigate.
As a parent, any story involving child abuse is difficult to cover.
When that abuse involves torture, rape and suffering, it is particularly hard to stomach.
Once in Crete, it didn't take me long to find people who knew all about the couple and the horrific allegations against them. Many were willing to talk about what they knew.
Douglas Barr was a monster, they claimed. It was appalling Julie Barr had escaped justice, they said.
While the evidence they gave me was powerful, it was also anecdotal. I had to speak to the authorities. I needed someone to listen to me.
That was much harder than it should have been.
My first port of call was the police in Crete but they steadfastly refused to comment. I couldn't believe it. A dangerous paedophile might have been behind bars, but his wife had slipped through the net.
It was as if they didn't want to know.
Prosecutors on the island were just as bad. Greek translators hired by us to contact the authorities in their native tongue fared no better.
It felt like brick walls were being put up at every turn. Did nobody care about what had happened?
Just as I was beginning to lose hope, the legal team who assisted the prosecution agreed to help.
But their main man was overseas – and out of reach. For the next two weeks we tried to speak to him but, frustratingly, he wouldn't return our calls. Even the British Vice-Consulate in Crete declined to meet us.
Meanwhile, back in the UK, we called West Yorkshire Police to see if they could help.
They eventually told us no warrant for Julie Barr was outstanding – and they weren't aware of any jail sentence meted out to her in Greece.
In fact no one seemed to know about that particular aspect.
It was a jaw-dropping revelation. The safety of children could potentially be at risk. Why on earth did nobody know anything?
I knew we couldn't give up. We had to be heard by those in a position of authority. We owed it to the victims and to kids here in the UK.
We left messages with the Greek Embassy in London to no avail.
The Greek Vice-Consulate in Glasgow also refused to comment.
Frustrating doesn't even begin to sum up our experiences.
It looked like Julie's part in the scandal would go unreported.
But finally, we received confirmation of the sentence handed down to her on Friday – and the walls of secrecy came tumbling down.
---
READ MORE
Douglas Barr: From happy childhood in Dundee to life of excess and depravity in Crete
Making of a Monster: How Scot grew into 'definition of barbarity' after preying on children in Crete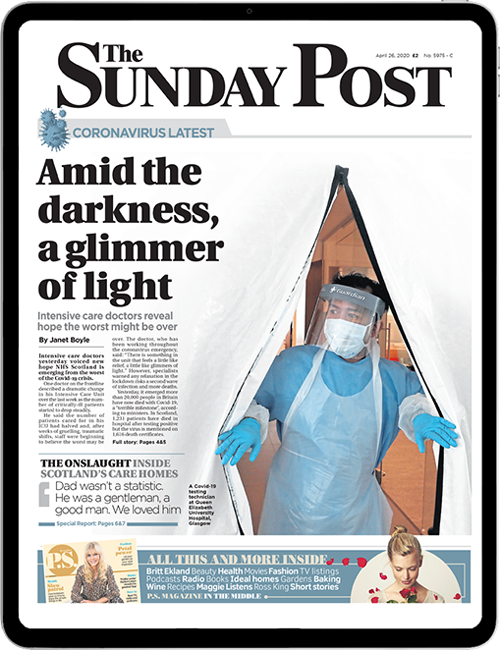 Enjoy the convenience of having The Sunday Post delivered as a digital ePaper straight to your smartphone, tablet or computer.
Subscribe for only £5.49 a month and enjoy all the benefits of the printed paper as a digital replica.
Subscribe