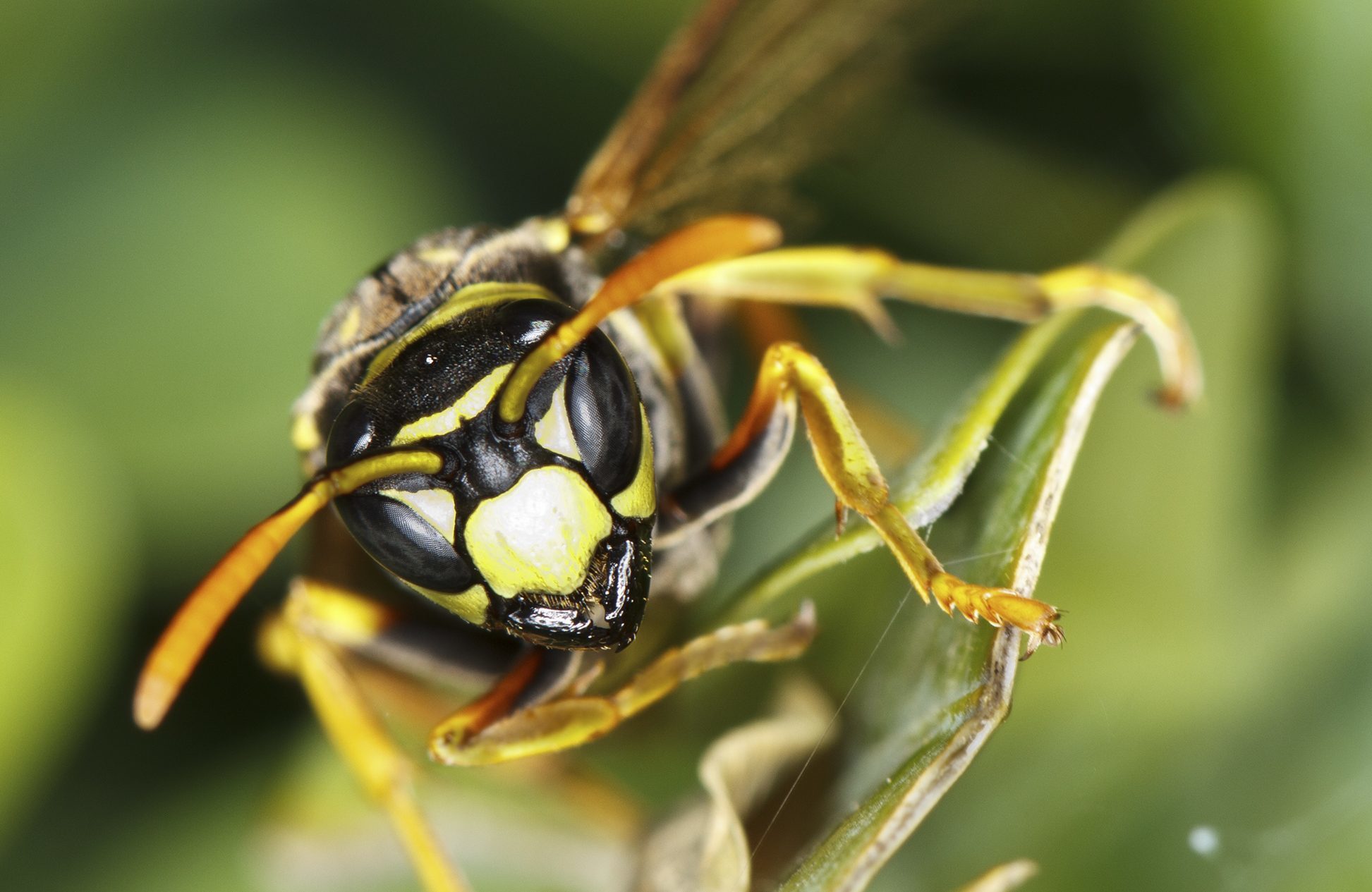 PEST controllers are dealing with an explosion of aggressive wasps.
Families have been contacting exterminators in their thousands to complain about the stinging insects after a warm summer led to an increase in their numbers.
Calls to exterminators have hit a four-year high as more than 7000 people asked for help in just two months.
And more complaints are flooding in every day as the pests spoil families' attempts to enjoy the last of the summer weather.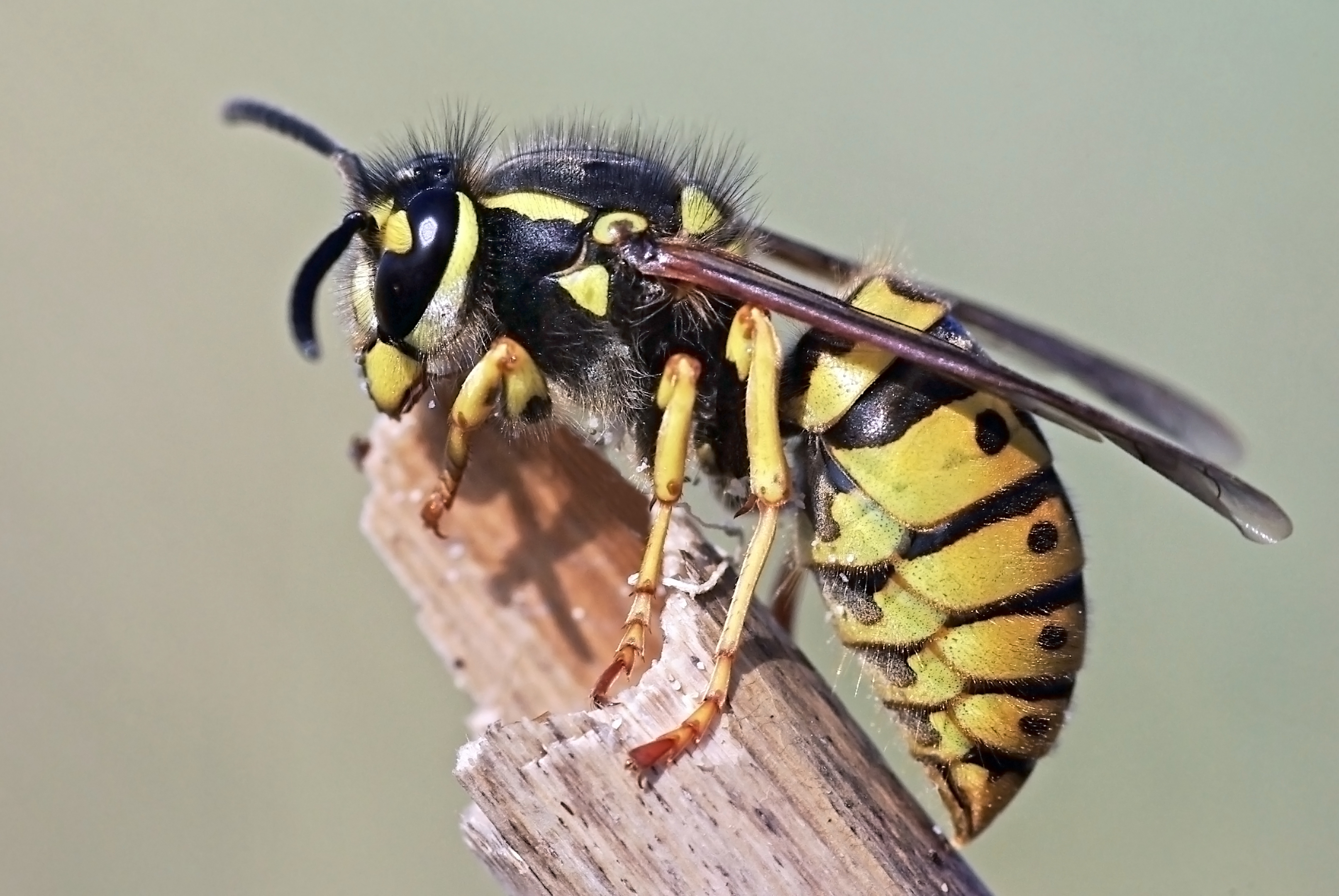 A relatively cold winter, mild spring and a warm summer are thought to have created the perfect conditions for the annoying insects.
The situation has led to some wasps building nests almost as big as wheelie bins.
Dee Ward-Thompson, technical manager at the British Pest Control Association (BPCA), said: "Heat and humidity can impact upon wasp numbers, but so can a number of other factors.
"Maybe the most influential factor on wasp numbers is when people do not dispose of their waste properly, especially food with a high sugar content, such as fruit.
"We always advise waste to be securely bagged and held within a clean container, away from where young children might play."
The BPCA said it dealt with 7253 referrals for wasps during May and June this year, compared with 6565 over the same period last year, 4408 in 2014 and 5283 in 2013.
And many flustered homeowners have been attacked by angry, drunk wasps.
At this time of the year worker wasps are gorging on fallen fruit that's fermenting on the ground.
The effect of the alcohol makes them angrier and bolder than normal, so they are more likely to sting people – without provocation.
Robin Harrow Smith, owner of Mull Pest Control Services, found a huge wasp nest that stretched out across two bathroom ventilation pipes this summer.
He said: "It was the size of a sack of potatoes. I've had a couple of others that were bigger than that.
"They can be bigger if they build on an old nest.
"We've had more calls this summer. I think it's because we had good weather at the start of the year. It gave them a good start."
Robin said wasps were also angrier at this time of year.
He said: "Wasps feed on fallen fruit and get intoxicated. It makes them grumpier."
The average wasp nest contains 10,000 wasps, although some can house up to 500,000.
Wasps have also been incredibly inventive when looking for places to build their nests amid the current population boom.
Duncan Ross, who runs Duncan Ross Pest Control, in Tain, found a wasp nest built on a curtain.
He said: "We are about 80% up on the wasp call-outs we had last year.
"The largest nest we found was about three-quarters the size of a wheelie bin."
The sharp rise in call-outs comes as people have been warned to be on the lookout for jobless, drunk German wasps.
Pest controllers say the German wasps – called yellowjackets – can give a much nastier sting than the common wasp.
The worker wasps, which are bigger than normal wasps but smaller than hornets, have finished their work supplying queen wasps with nectar and have nothing to do.
As a result they are instead getting drunk on fermenting fruit, making them aggressive.
Paul Bates, from Cleankill Environmental Services, said: "This means that the workers are free to go out and enjoy themselves which includes stealing meat from the barbecue.
"There will also be drunk wasps around who have been feasting on fermented fruit and will be extra bold.
"All this means that the wasps are likely to sting for no reason and they are now at their most dangerous."
Dad-of-two Richard Casson, 40, was stung on the back of his neck by a wasp in Rouken Glen Park, East Renfrewshire.
"It was like being stabbed with a hot syringe," he said. "The place was swarming with them."
People plagued with repeat wasp nests are being advised to fit fake nests to the eaves of their homes.
The bogus colonies act as a deterrent, preventing territorial wasps from building their homes too near to each other.
Biggest wasp nest in Britain
BRITAIN'S biggest ever wasp nest was discovered in an attic in Southampton in 2010.
The giant construction measured 6ft by 5ft and was found in a chimney stack.
The infestation was home to a staggering 500,000 wasps.
It was destroyed by exterminator Sean Whelan, who said at the time: "It was scary as hell but it is what I am trained for.
"I just pulled out my iPod and listened to Meatloaf's Bat Out Of Hell to get me through the job."
The biggest nest ever was found on a farm at Waimaukau, New Zealand, in April 1963.
It was so heavy that it had fallen from the tree in which it had been hanging on to the ground, where it had split into two.
According to Guinness World Records, when whole, it was 12ft 2in long, 5ft in diameter and had a circumference of 18ft.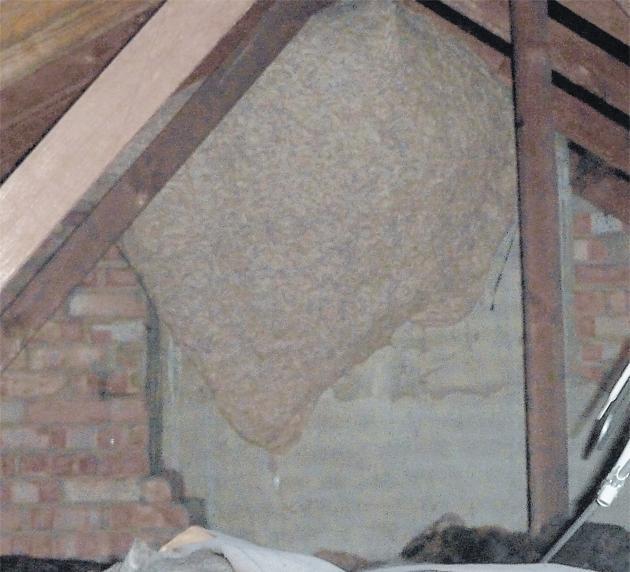 ---
READ MORE
Would YOU tuck into insects at dinner?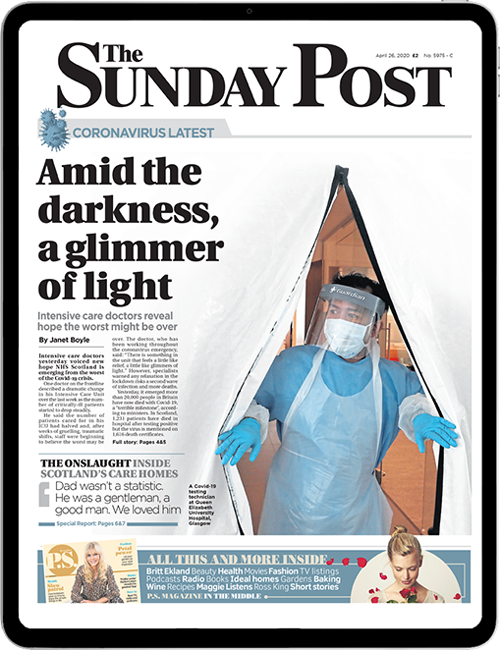 Enjoy the convenience of having The Sunday Post delivered as a digital ePaper straight to your smartphone, tablet or computer.
Subscribe for only £5.49 a month and enjoy all the benefits of the printed paper as a digital replica.
Subscribe