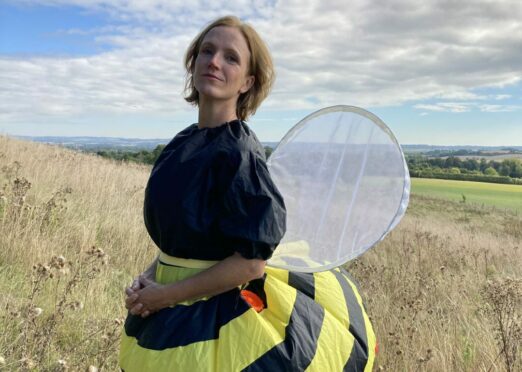 The sun is shining. The sausages are sizzling. And the beer is chilling. Your summer is going well! Too well. An uninvited guest has just arrived. She's dressed in stripes (yellow and black to be specific), has an air of entitlement, and she's about to ruin your fun.
Along with midges, wasps are undoubtedly one of Scotland's least favourite insects and I'm not going to lie: wasps don't do much to endear themselves to us. They have earned their bad reputation, and we're conditioned by society to fear and avoid at all costs.
But wait: stop screaming and flailing. Your unwanted stripey picnic visitor is a yellowjacket wasp, a social wasp that lives in big colonies (just like honeybees) with thousands of workers who raise the offspring of a single, glorious queen… their mother.
You may have had one of their papery football nests in your loft or shed last year (don't worry, it'll be gone now, as they only live for a year).
Now watch what she's doing. It's probably your sausage or pork chop that she's after. If you keep very still, you'll see her saw juicy morsels off your sausage with her serrated mandibles. Before you know it, she'll be on her way without anyone else noticing.
Today, she's not that fussed about your son's lemonade or your chilled lager. She is looking for protein to take home to the hungry brood in that papery citadel. The developing brood are carnivores.
The adult wasps hunt and scavenge to gather enough protein to keep the babies satiated. They will scavenge from your BBQ if they can.
But BBQs and picnics are very recent hunting grounds for wasps. Wasps evolved as hunters of insect and spiders: this means they play important roles in the environment by keeping other insect populations in check.
Without wasps, there would be a lot more flies, spiders, caterpillars, cockroaches …in fact, they hunt pretty much any creepy-crawlies they can find but particularly those that are highly abundant.
This makes wasps one of the most important pest controllers that your back garden has to offer! In fact, a single yellowjacket wasp colony is removing about 4.3kg of insects and spiders from your garden in a single summer: that's about 90,000 individual creepy-crawlies. And that's the work of a single wasps' nest.
Wasps are also opportunistic scavengers of carrion – they are helping clean up carcasses of squashed badger, washed-up fish or bygone pigeons. Some species of social wasps can strip the bones of a small bird clean in less than four hours.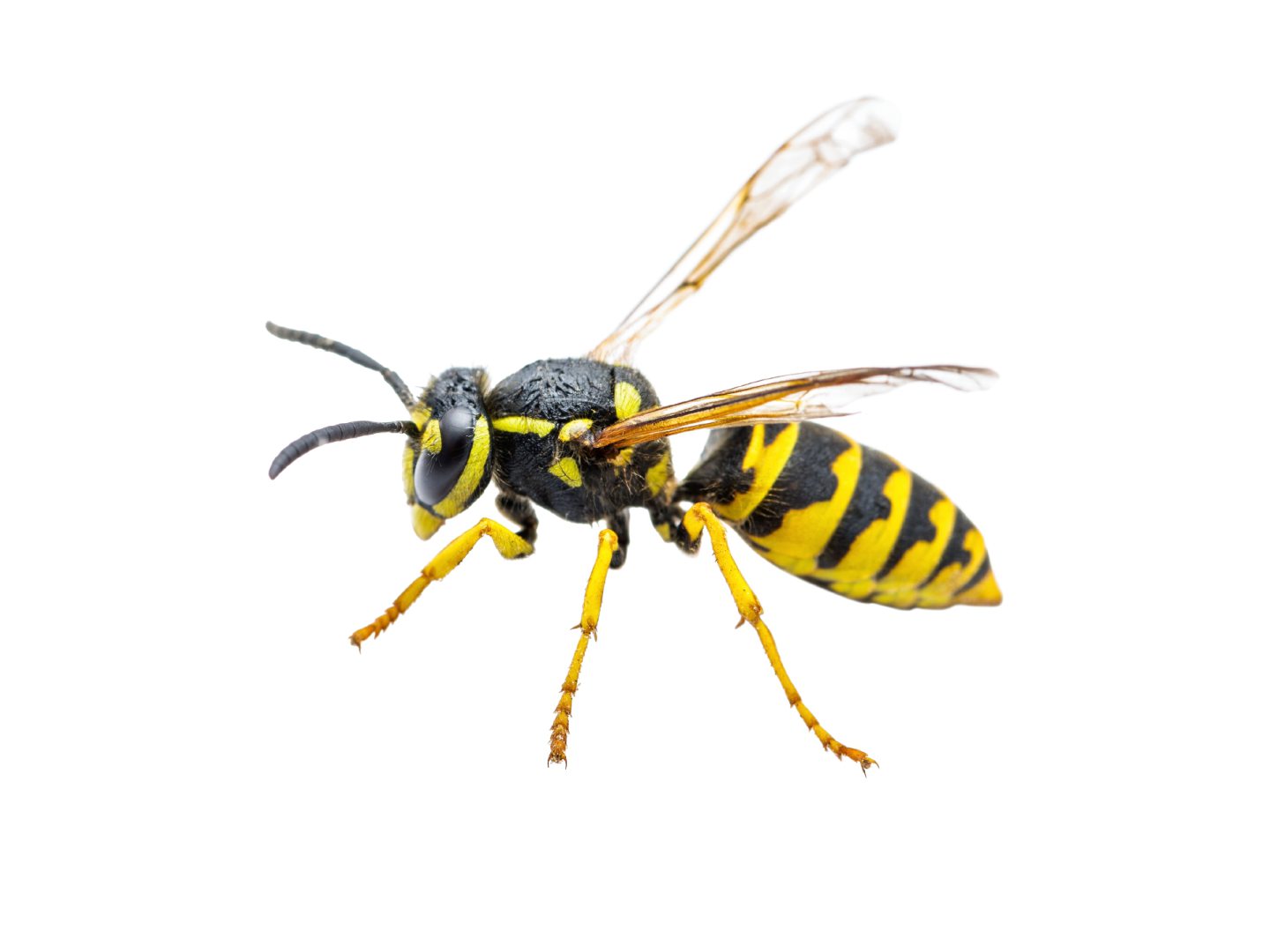 Our sassy picnic pesterer might look like she's eyeing you up as she leaves. She is. But not because of your good looks, or because she's planning a terrorist attack on your family; it's because she's taking in some landmarks so she can find her way back for a bit more sausage a bit later on.
Your face is a goldmine of landmarks. She's taking it all in, because you're her satnav for when she returns in a few minutes' time for a second slice of sausage. Wasps are very visual organisms; they use visual cues to find their way around, hunt hidden prey, and relocate a previous victim.
In fact, wasps can even learn to recognise human faces. Top tip if you want to fool your stripey gate-crasher: when she returns, stand on your head. Wasps get really confused when human faces are rotated by 180 degrees!
Anyway, back at the BBQ she's back and after your beer. Whatever you do, don't swat. She'll home in on your flailing limbs and the carbon dioxide that's pouring out your mouth and attack.
Just put your beer down, take a step away and let's take a moment to try to understand why the wasp wants your beer now, whereas a few weeks earlier she only had eyes for your sausage.
All summer, your snazzy wasp has been hunting hard, delivering protein to the brood in her mother's nest. This isn't thankless charity: she's helping raise her relatives (siblings), and in doing so she's passing on her genes without actually reproducing herself. She's also been enjoying a sugary reward given to her by the larvae in return for a protein meal.
This is a critical source of nutrition because, surprisingly, adult wasps are, in fact, vegetarians. As well as gifts from larvae, they get their sugar fixes from flowers and in doing so they pollinate.
Just like bees! In fact, wasps can be as effective at pollinating plants as bees; some plants (like cotoneaster and ivy) may depend on yellowjacket wasps as pollinators.
Why not take a moment this weekend to spot wasps pollinating your plants, alongside their vegetarian cousins, the bees?
If you've done as I've asked, then you'll now be watching (from a distance) a wasp happily guzzle your beer. She wasn't interested in your beer until now because she didn't need it.
She was far too busy salami-slicing your sausage and hunting caterpillars in your vegetable patch because that's what the colony needed. But now, many of the larvae are fully grown and have pupated (like a caterpillar chrysalis).
A pupa doesn't need feeding. This means there are hundreds of workers wasps furloughed from hunting duties, and no longer enjoying tasty snacks from baby siblings. Unemployed adult wasps have to find their sugar-fix elsewhere. Flowers do fine. But your beer is irresistible. As is a glass of lemonade or wine.
Whether it's sausage or beer, here's how to deal with a wasp in the summer. Watch what she wants. Then, set aside a bit of it near where she last found it: consider it as a "wasp offering". Human and wasp can then happily share the beer garden or BBQ with no big dramas.
I hope by now that you're beginning to feel a little more compassionate towards your uninvited guest. She is your local pest-controller and pollinator. Without wasps, your picnic might be a little less challenging but you'd also be needing to use something a little more toxic to kill the other insects.
Now you know how important she is, you might be wondering if wasps are suffering the same population declines as other insects. You'll be pleased to hear that social wasps (like your BBQ visitor) seem to be doing OK.
In fact, their UK populations have changed little over the past 40 years; some (like the European hornet) are even doing better than they were a few decades ago and are expanding their ranges northwards.
Thanks to global warming, Scotland might have hornets in the coming years. Don't worry, these are not the invasive Asian hornets that the media love to scare you with. And don't be put off by their size: these native hornets that are larger than common yellowjacket wasps but are much less bothersome.
The arrival of native hornets in Scotland should be welcome: after all, they might even help deal with the midges.
Professor Seirian Sumner, University College London, is author of Endless Forms: The Secret World Of Wasps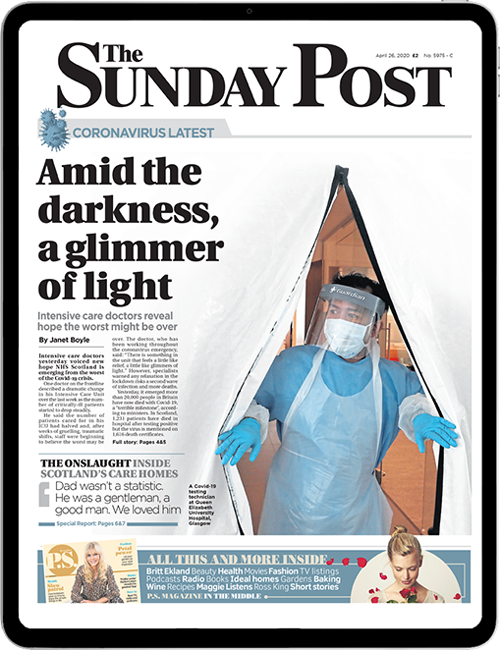 Enjoy the convenience of having The Sunday Post delivered as a digital ePaper straight to your smartphone, tablet or computer.
Subscribe for only £5.49 a month and enjoy all the benefits of the printed paper as a digital replica.
Subscribe