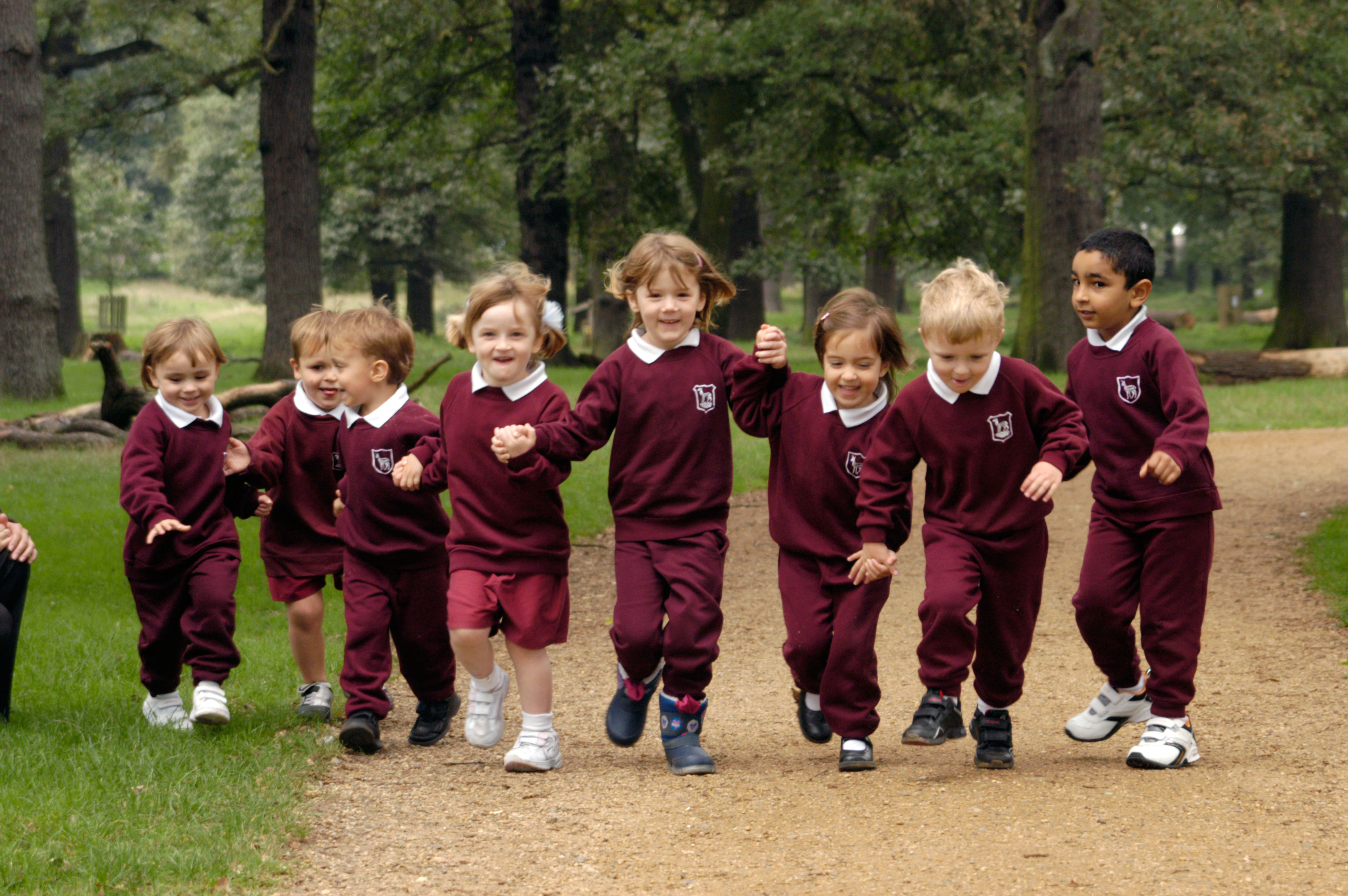 A pilot project in 15 schools has already gone down a storm.
In February she'll be on a similar mission in Chester, and Wolverhampton is on board, too.
The fact that she's clocking up miles is fitting, as Elaine is the Stirlingshire head teacher behind The Daily Mile.
It's the simple initiative which encourages primary school kids to walk or run a mile each school day.
It has won over kids and parents, teachers and health experts alike.
It also won Elaine the Teacher Of The Year award at the recent Pride of Britain ceremony – and led to a busier later life than she could ever have imagined.
Last autumn, after three decades in classrooms, Elaine retired when she turned 60.
Along with husband John, also a teacher, she moved to a home in Burntisland and dreamed of well-earned relaxation and breaks away in the picturesque Cotswolds.
But plans for a quiet life and any thoughts of indulging her passion for astronomy in a still-to-be-built "glorified garden shed observatory" have been put on hold.
Instead, she's seen the Daily Mile catch on in Belgium, she was in America last month and President Obama's healthcare advisor is using her slides on how it can help tackle the obesity crisis.
It's all something Elaine couldn't have contemplated when she started teaching at King's Road Primary in Rosyth in 1979.
Surprisingly the woman who has become such an educational inspiration says: "I kind of drifted into it. I had a degree and I quite liked the idea of teaching, but as soon as I started I knew I'd made the right decision. I just loved it."
She can remember her first project, a freezing cold class outing to the nearby Forth Rail Bridge.
Those times, she admits, were very different.
Young teachers these days have loads of support during structured probation years.
Back in the day, mum-of-two Elaine says, "You just shut your classroom door and got on with it."
Good teachers had the intuition to work out how to get the best out of kids, whereas there's a wealth of science to back it all up these days.
But the kids, says Elaine, are refreshingly, remarkably unchanged.
"Children are children and they have the same needs they always did.
"Tough love with boundaries is how I'd sum it up. You give them unconditional support and care alongside knowing what's required of them.
"I think that formula works for parenting as much as it does for teaching."
Elaine took the best part of a decade off along the way to look after daughters Alice, 31, and Jill, 28.
But she's guided generations of youngsters on the right path at various schools, including Dunblane Primary.
"I was the first to teach Harry Potter to a class," smiles Elaine. "One of our teachers went to the Edinburgh Book Festival and invited JK Rowling to spend a day here after telling her what we were doing.
"I remember her telling me she was really worried that teaching it might spoil it for children.
"I reassured her that I'd make it fun."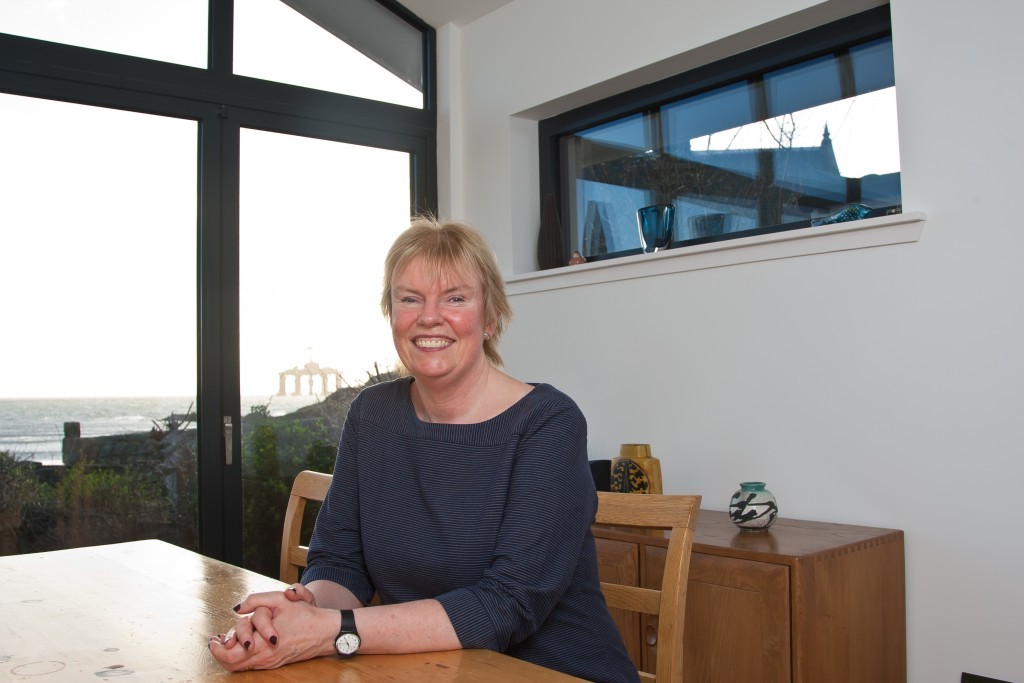 But it was her 15 years at St Ninians in Stirling which were to end with the idea that was to make a massive difference to the health of so many.
The love of learning and inspiring with engaging projects was what Elaine was all about, until the day four years ago a school volunteer told her the kids simply weren't fit.
"I had no idea until that point," admits Elaine. "The next day I was covering a PE class for a primary six class and the teacher said they'd be tired by the warm-up.
"So, I took them out to the path round the playing field and said: 'Right boys and girls, let's see how far you can run'.
"It was awful, just pathetic. Most couldn't even get halfway.
"They admitted it themselves and when I talked to them about what we might do, we came up with the idea of getting fit by running round that field."
Within a month of the 15-minute sessions, the youngsters were transformed.
As five times round the field measured a mile, the Daily Mile was born in February, 2012.
By Easter, five classes were taking part and by the summer the whole school was involved.
"When the nursery joined in that meant 420 children doing it every day," says Elaine.
"The benefits have been absolutely incredible."
Preliminary results from study by the Universities of Edinburgh and Stirling have shown obesity levels between a third and a half less than the national average.
Other local schools took it up and as the word spread, so has the Daily Mile, far and wide.
And the kids have wholeheartedly embraced it.
"I do think what's happened is incredible," admits Elaine. "But I also think it was meant to be.
"It wasn't as if we said, 'Aha, we're going to create an answer to obesity'. It evolved, and all the good bits were because of the team at St Ninians.
"The kids don't change to go out, they do it whatever the weather and it's social. It's not PE and they don't have to run, they can walk or jog.
"But it's 100% inclusive and they're out having fun with their friends. It couldn't have been sustained if they didn't like it.
"When plans were being drawn up for a new school building, everyone insisted it had a track to keep up the Daily Mail."
When Elaine took retirement just before the October school holidays it was, she concedes, an emotional day like no other.
"It was such a big part of my life that you can't just walk away and not miss it," she says quietly.
"We had a lovely assembly and every stage of the school did something relevant to what I'd done in my career.
"Then the whole school joined in to do a Daily Mile all together. It was amazing way to round my time off."
While she's been enjoying the luxury of long lies, the lure of the classroom is still strong.
When she's not travelling the country, Elaine will volunteer her time in the classrooms.
"I'll be doing the things I like, without all the stuff that goes with being a head teacher," she adds.
"Ideally I'll continue with the Daily Mail for another year and hopefully other people will take it on – and I'll have a proper retirement."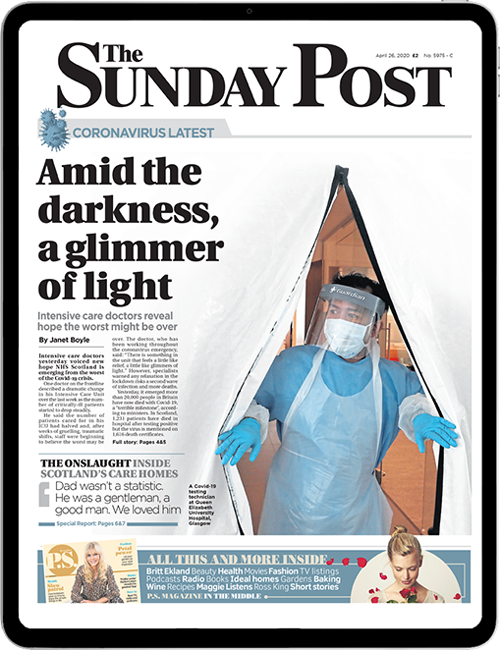 Enjoy the convenience of having The Sunday Post delivered as a digital ePaper straight to your smartphone, tablet or computer.
Subscribe for only £5.49 a month and enjoy all the benefits of the printed paper as a digital replica.
Subscribe