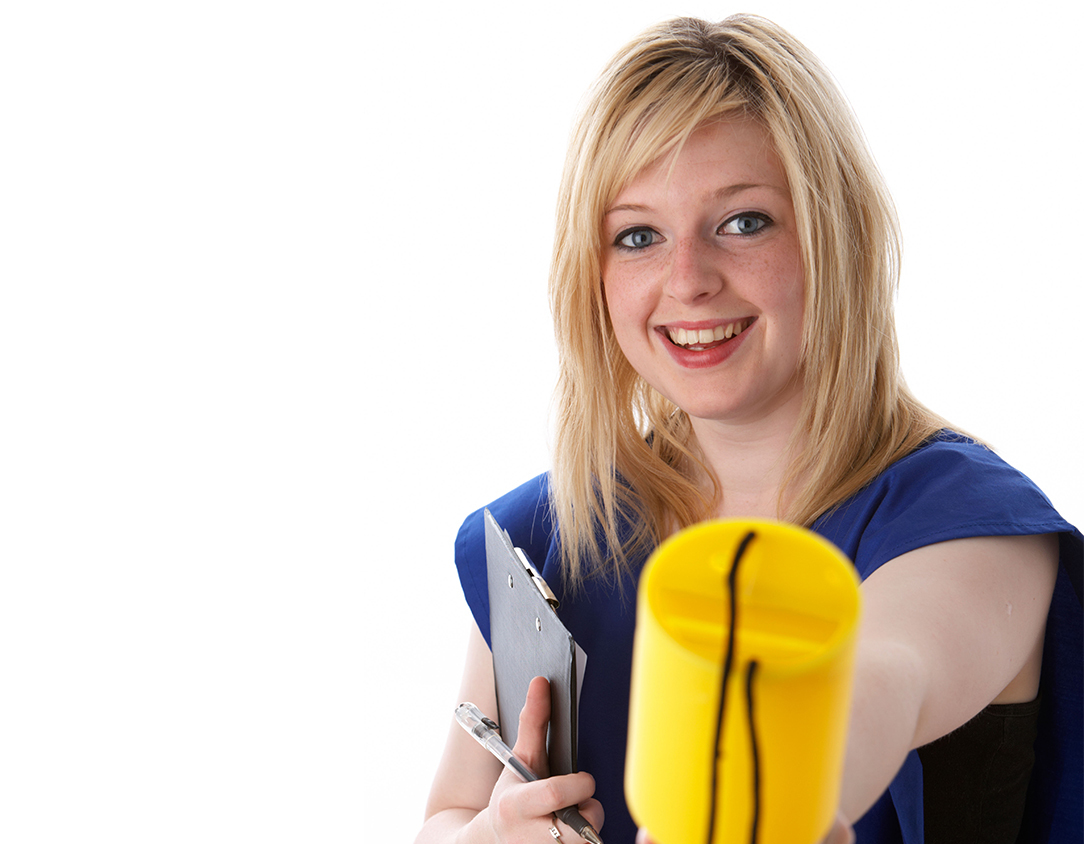 The Sunday Post has learned more than 2,700 charities are overdue with their accounts and of those it's understood around a third are at least two years late.
It means they are free to operate in the dark without any scrutiny of their finances.
There are more late charities in Scotland (1,427) than England and Wales combined (1,303) despite the Scottish charity sector being just a seventh of the size.
With fresh charity scandals emerging at an alarming rate, industry watchdogs have taken the unusual step of calling for people to stop handing cash to the late organisations.
A spokeswoman for the Charities Commission, the watchdog which looks after charities south of the Border, said: "We would go as far as to say do not give to a charity that is overdue with their accounts, especially not to one that has a history of it.
"The reason we say that is it usually points to a charity that is having serious management problems."
Our probe has found more than 1,400 voluntary organisations in Scotland – including cancer charities, children's agencies and organisations with incomes running to millions – are currently in breach of statutory law by failing to submit their accounts to regulators within nine months of the year end. That works out at nearly 6% of the country's 24,018 charities.
The rate of overdue accounts north of the Border is much higher than the rest of the UK.
In England, just over 1,300 organisations – less than 1% of the overall number – currently have overdue books.
Scotland's charity watchdog, OSCR, said the reason for the higher rate is due to accountancy differences.
It said all Scottish charities were required to file annual accounts but in England it only applied to bodies with an annual income of more than £10,000.
However, critics have accused charities which regularly file late accounts of jeopardising people's goodwill.
Scottish Conservative MSP Alex Johnstone said: "People give their money to these organisations in very good faith – but by failing to lodge accounts on time, charities are jeopardising that goodwill."
One of the charities repeatedly overdue in filing its accounts on time is Scotia Aid Sierra Leone.
It has been late in each of the last three years, according to OSCR's database.
In the last few months we have reported how Scotia Aid is under investigation by local authorities but OSCR have refused to say if it is also probing the mercy body.
Its latest overdue accounts – that were due in February but weren't handed over to OSCR until May – show it gave just £137,000 out of more than £1 million raised in 2014 to needy causes.
Mammoth organisations in Scotland such as Christian Aid and the Scottish Association for Mental Health have been late with their accounts in the last five years, according to the charity regulator's database.
Dundee-based regulator OSCR has a full range of powers to penalise charities that are late – however they were unable to say how often it had used the powers.
A spokesman said: "Where charities fail to provide accounts, OSCR can appoint someone to prepare accounts for the charity and charge the charity trustees.
"If we find there has been misconduct or mismanagement, we can take actions including suspending trustees, issuing directions to banks about charity property or applying to the courts for further action.
"The Scottish Charity Register tells donors, funders and the public when a charity has failed to submit its accounts and these are highlighted in red."
However, David Craig, author of the Great British Charity Scandal, accused watchdogs of failing to do their duty.
He said: "Wherever you look – financial services, energy and now charities – the one thing you always find is the supposed 'regulator' is doing very little regulating."
We contacted several of the late charities during our investigation for comment. After getting in touch, some of them then submitted their books to OSCR.
A Scottish Labour spokesman said: "People must be able to have confidence when they are donating to a charity that money is being put to good use. It is essential that all charities comply with the law."
OSCR was set up following a string of scandals involving charities which gave only a fraction of the millions of pounds they raised.
In a bid to restore public confidence in the sector it introduced new deadlines for filing accounts.
Eleven months after the year end, charities who still haven't handed in their books are marked as "passed to compliance" and OSCR embarks on the process that could lead to removal from the register.
---
We reveal some of the bodies that missed deadlines
THESE are the top 10 late charities in Scotland ranked by income.
After we began our probe looking into the late submitting organisations, some of them submitted their books to the Scottish charity regulator, OSCR.
Others said administrative mix-ups had caused the delays.
Here, we detail who they are and what they said in response.
CrossCo/Rathbone Training
Last declared income – £32m
Manchester-based UK-wide voluntary youth sector organisation whose role is in the advancement of education and relief for the disadvantaged.
Last filed – 29/4/2013
A spokesman for Rathbone Training said: "CrossCo was our former trading name, that no longer exists. There has been a restructuring of our charity and OSCR has now been made aware of it."
Moray College
Last declared income- £11m
Elgin-based campus of the University of the Highlands and Islands. Further Education organisations qualify for charity status under current rules.
Last filed: NOW SUBMITTED.
Handed to OSCR on Nov 18 a week after we contacted them. The books were three months late. Have been late last four years.
It said: "This was due to a staff transition oversight."
Roy Castle Lung Cancer Foundation
Liverpool-based lung cancer organisation set up in the 1990s.
Last declared income – £5.3m
Last filed – NOW SUBMITTED.
Handed to OSCR after we contacted them.
A spokesman said: "All accounts should be submitted on time and we've dropped the ball on this. Our finance director has been off ill."
Tree of Hope
Last declared income – £5.2m
Organisation from East Sussex who "offers hope to the families of sick and disabled children in the UK."
Last filed: SUBMITTED on Nov 20. Had been due in March. First time late in four years.
It said: "We don't want to comment on this."
RC Diocese of Paisley
Last declared income – £4.3m
Roman Catholic Community within Inverclyde, Renfrewshire & East Renfrewshire.
Last filed – 3/2/2015 (for 2013)
Late every year.
A spokesman said: "We have kept OSCR up-to-date with issues we have had, mainly over staffing.
"One of the reasons is we are a big organisation responsible for 32 individual churches who file individual accounts to us."
RC Diocese of Galloway
Last declared income – £3.9m
Catholic organisation serving parishioners in North, South and East Ayrshire and Dumfries & Galloway.
Last filed – 1/10/2015 (for 2013)
Finance Officer Harry McGregor said: "We've fallen late due to staffing issues.
"We will be back on track by the middle of next year."
Brain Tumour UK
Last declared income – £2.9m
Charity set up in 1996 to support those affected by brain tumours in the UK.
Last filed accounts: SUBMITTED after we contacted them in November.
It said Brain Tumour UK had been wound up in 2013 and they were now operating as The Brain Tumour Charity.
A spokesman said: "We have commenced the deregistration process."
Deeper Christian Life Ministry
Last declared income – £2.1m
London-based Bible study group set up by a Nigerian pastor.
Last filed accounts – 1/10/2015 (for 2013) We contacted the organisation but it didn't comment.
Wright Foundation Research
Last declared income – £1.9m
A Dundee-based body who say it is "the UK's Leading Training providers to the Leisure Industry."
Last filed accounts – December 2012.
A spokesman said: "The charity arm of our organisation has been wound up.
"We will be contacting OSCR again to re-enforce this message."
The Family Federation for World Peace and Unification
Represents the Unification Church in the UK and overseas.
Last declared income – £1.1m
Last filed accounts – August 2014 (for 2013)
A spokesman said: "Our trustees were not happy about the delay in the filing of our end of year accounts. They have taken steps to resolve the situation by appointing an outside accountant."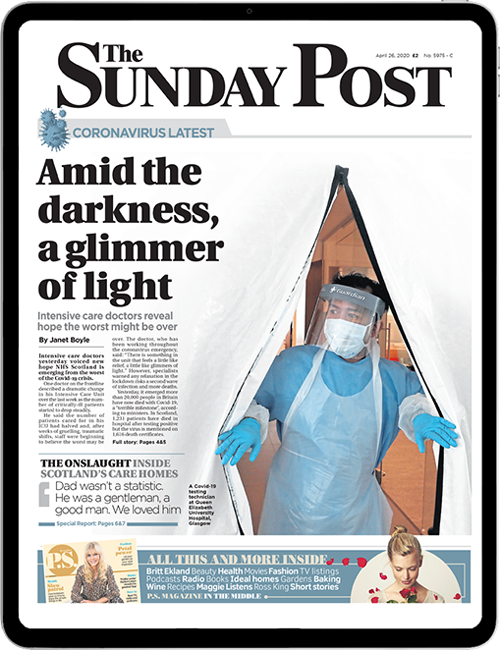 Enjoy the convenience of having The Sunday Post delivered as a digital ePaper straight to your smartphone, tablet or computer.
Subscribe for only £5.49 a month and enjoy all the benefits of the printed paper as a digital replica.
Subscribe