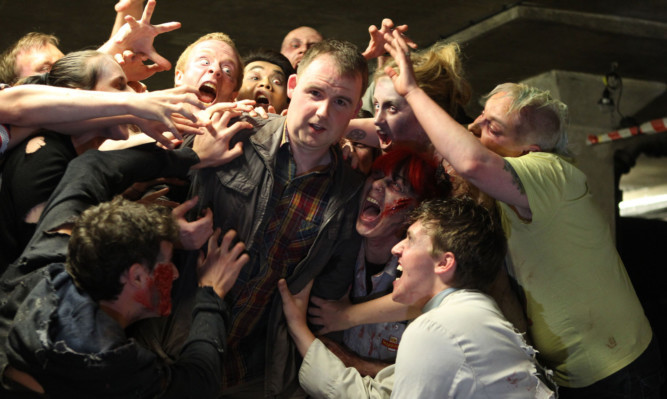 A night with the undead should definitely be on your to-do list!
I've been shouted at by armed soldiers, shunted through dark underground corridors, and chased around an underground carpark by the undead. It's been great.
And after going through the unnerving experience of Generation of Z a zombie apocalypse audience-participatory theatre production at the Edinburgh Fringe I couldn't resist the chance to meet the cast.
The show itself is a great balance of plot and action with the 'audience' playing a big part in the action finding items, barricading doors, and deciding the fates of fellow human beings.
But while the crowds play their part, it is the zombies that steal the show.
I met Glaswegian 21-year-old David McCallum and his team of zombies, who bring the show to life by scaring those festival goers foolish enough to enter the gated perimeter.
David's gang took the time to give me a close-up demonstration of what my final moments of life would be like if a horde of zombies got hold of me. It wasn't pleasant.
Who would have thought becoming a zombie would be such a complicated process?
Each actor undergoes a recruitment and training process before becoming a member of the undead, and each night's performance follows a series of voice exercises and warm-up routines as they get into character.
The results are well worth the effort these guys are seriously scary.
The first sight of them is mercifully from a semi-safe distance, but despite knowing they aren't really zombies, I find myself instinctively taking flight whenever I'm confronted by these howling monstrosities.
Each section of the show/experience/nightmare allows the audience the chance to participate, and that's where the most fun is to be found.
Holding a door closed with your pals while a band of zombies force their way through creates memories you're going to be talking in the pub about for years!
The story works well at linking these exciting set pieces together, and as the plot thickens and the number of soldiers thins, the experience building to an unforgettable finale.
And by the end of the show you're just dying to get out of there.
Our verdict 4/5
It's a show that is as good as you want it to be: the more seriously you take it, the better.
Generation of Z has all the settings you would want from a zombie hell dimly lit underground carpark, medical centre, and tech lab.
And it's great fun to be in those recognisable spaces, taking part in the action: be it barricading doors, shouting at soldiers, or just screaming in terror.
If running around in the dark and being roared at is your thing, then this is the show for you.
As zombie apocalypses go, this is an experience that you won't want to miss!
The Generation of Z is part of New Zealand at Edinburgh, a season of New Zealand work, created in association with Edinburgh Airsoft Group, Glam Candy Make-up School, and Scare Scotland.
The Generation of Z, Assembly George Square Theatre, Container Yard, 31 July – 25 August (not 19 August).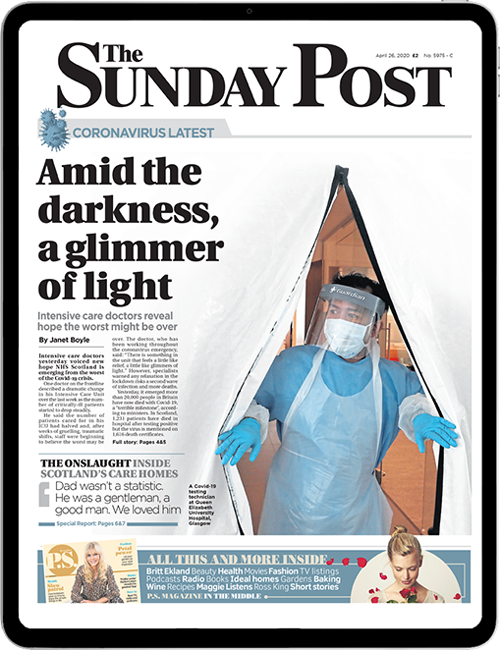 Enjoy the convenience of having The Sunday Post delivered as a digital ePaper straight to your smartphone, tablet or computer.
Subscribe for only £5.49 a month and enjoy all the benefits of the printed paper as a digital replica.
Subscribe